Copa America 2011: Chile vs Peru Preview
999 //
12 Jul 2011, 17:57 IST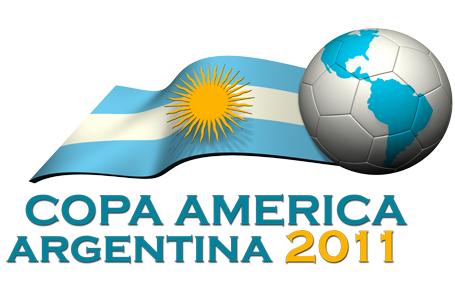 Copa America 2011 Group C
Chile vs Peru
Venue: Mendoza
Date: July 13 Time: 03:45 AM (IST)
With both the team already securing a place in the quarter final, the match between Chile and Peru would be fight to define group topper, when they take on each other on Tuesday night in the western city of Mendoza.
Both the team already making it to the quarter is a confusion which can be cleared this way. A draw takes both the team to 5 points making a clear road to the quarters. However if the match ends with a result, the winner goes up to 7 points and loser remains at 4 points. Here if Uruguay wins against Mexico, they will be place in the second spot with 5 points and the loser between Peru and Chile dropping to the third spot.
But the fact here is that two best third place team also qualifies for the quarter final. With group A games already over with the third place team (Costa Rica) on 3 points, the loser of Peru and Chile have edge over them as they will still remain with 4 points.
So irrespective of the group B results where Paraguay will battle out Venezuela and brazil will face Ecuador, Chile/Peru qualifies by virtue of the best third place team or the second best third place team.
So with their quarter final berths confirmed, Coaches of both the teams will look to protect their top stars from injuries or bookings and field their reserve bench.
Chile Coach Claudio Borghi will look to start with Gonzalo Fierro, Marco Estrada, Carlos Carmona and Esteban Paredes in favour of his star players Alexis Sanchez, Pablo Contreras, Arturo Vidal and Mauricio Isla.
Peru the surprise package of the tournament are showing genuine ambition that they can go further by resting their most experienced players like Santiago Acasiete, Rinaldo Cruzado, Juan Manuel Vargas and Paolo Guerrero to ensure that they are fresh in the Quarters. Peru will also test their bench strength with Yoshimar Yotun, Renzo Revoredo, Josepmir Ballon and Michael Guevara likely to be included in the starting line-up.
Looking back at the history Peru and Chile form an infamous rivalry both on and off the pitch. The derby between the sides is nicknamed the Clasico del Pacifico (the Derby of the Pacific), in homage to the War of the Pacific which occurred between 1879 and 1883.
In their last four encounters, Chile has beaten Peru with the last victory for Peru coming seven years ago in 2004. However Chile would have little advantage over Peru today because they are the only cup contenders who haven't disappoint till now. And moreover, with the math being played in the Westenr City of Mendoza, Chileans fans are expected to cross the border and thong the stadium to support their national team.
Probable Line-Ups
Chile: Bravo; Medel, Ponce, Jara; Beausejour, Estrada, Carmona, Fierro; Jimenez, Paredes, Suazo
Peru: Libman; Yotun, Rodriguez, Vilchez, Revoredo; Guevara, Balbin, Ballon, Carmona; Advincula; Ruidiaz
Last Three Matches
Chile                                                               Peru
09-Jul-2011  Uruguay 1 – 1 Chile                     09-Jul-2011 Peru 1 – 0 Mexico
05-Jul-2011 Chile 2 – 1 Mexico                        05-Jul-2011 Uruguay 1 – 1 Peru
24-Jun-2011 Paraguay 0 – 0 Chile                  01-Jun-2011 Japan 0 – 0 Peru