David Luiz - A midfielder?
1.40K //
16 Dec 2012, 10:24 IST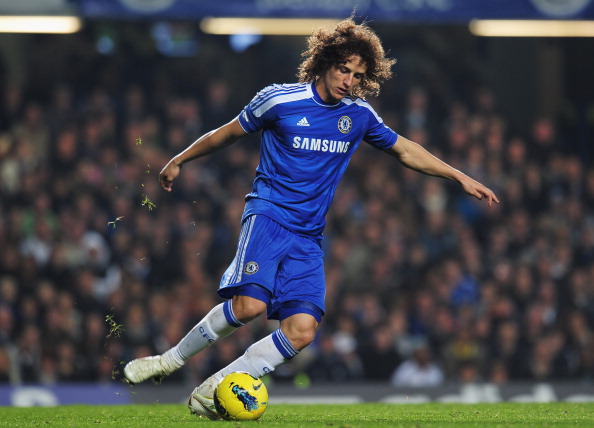 Ever since David Luiz joined Chelsea a couple of years ago, he has been driving pundits crazy, with his defending sometimes as erratic as his hair, along with his wonderful ability on the ball. Luiz is a bit of a cult hero at Stamford Bridge due to his passion and never say die attitude. But his performance as a defender is often called into question due to his lack of positional sense and tendency to hold on to the ball for too long. Former Manchester United defender Gary Neville went so far as to say that he plays like he is controlled by a 10 year old on a Play station.
Like a vast majority of his international team mates, Luiz also has the ability for classy touches, skill on the ball and an eye for a pass or goal.
On Thursday, Rafa Benitez opted to start him in midfield and the Brazilian produced a classy display, creating good chances for Hazard and a good solo effort on goal. Whether this is another ploy by Benitez to bring the best out of Torres is questionable but his vision, ability and his tendency to look for the early pass, which Torres thrives on, will definitely be helpful.
For years, the two holding midfielders playing in the 4-2-3-1 formation of Chelsea have not been players who look up for the through balls but rather to break up play and keep the game ticking in the centre of the park. With Benitez trying to move the ball forward faster than at the pace Chelsea are used to, he has, in Luiz, a wonderful option.
With Romeu out for 6 months due to injury, Ramires known more for his running than passing, John Obi Mikel unlikely to pass the ball beyond a 10 yard radius and an ageing Frank Lampard, Luiz is an extra and welcome addition to the central position.
While it is unlikely that Luiz will be given as much time and space on the ball to do his tricks by stronger opposition in Europe, it is reasonable to expect Luiz to do well in this position as it highlights his strengths while masking, to a degree, his weakness. Though it is still early days, it is quite evident that David Luiz has everything needed to excel in a deep lying playmaker role.