David Luiz - Will his Erratic Streak Cost us Points?
1.08K //
03 Nov 2012, 09:46 IST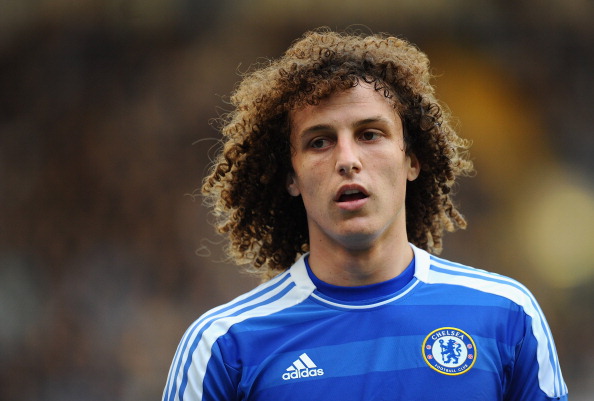 Our bushy haired Brazilian defender can at times amaze and at other times bemuse.
I have heard more than a few Chelsea fans sum him up perfectly in one sentence "David Luiz can either win and lose you games". I honestly couldn't put it better myself, his brilliance going forward cannot be questioned, but his decision making defensively leaves much to be desired.
The statement above is what you would expect a striker to be tagged with, a perfect example being Mario Balotelli! However it is very odd saying it about a central defender, but that is our David Luiz, he is out of the ordinary for a centre back, that's for sure!
So the question becomes will he be able to remove this unpredictability from his game?
Unpredictability is definitely the last thing you want from a player in he heart of your defence, you want them to be assured and efficient. David likes to take the ball and drive into the midfield from centre back rather than playing the easy ball, him doing this actually led to a United goal from Hernandez in the Capital One Cup.
Granted, this was in the cup and we did end up winning the game, however that could have just as easily been a very important league game, we cannot afford to give away sloppy goals, they can easily cost us points and ultimately the league title.
So what is the solution to the David Luiz dilemma?
The way I see it, we have a few options;
1) We can persist with David at centre back, hoping that as he gains more and more experience he will remove the erratic streak from his game
2) We move him to right back -> However we also have Cesar Azpilicueta competing with Ivanovic for this position. The young Spaniard played well during his first team debut in the Capital One Cup midweek.
3) We move him into a more advanced position -> into 1 of the 2 holding midfield slots. He will then be competing with Mikel who looks like a different player under Di Matteo, Ramires, Lampard (currently injured) and Romeu who is out of favor.
So Chelsea fans, what do you think?

Is David Luiz better being moved to right back?

To holding midfield?

Or do you think he is fine as he is?
Leave your opinions below! Be sure to give your reasoning too to get discussion flowing!