David Platt comes out in support of under-fire boss Roberto Mancini
718 //
18 Mar 2013, 15:52 IST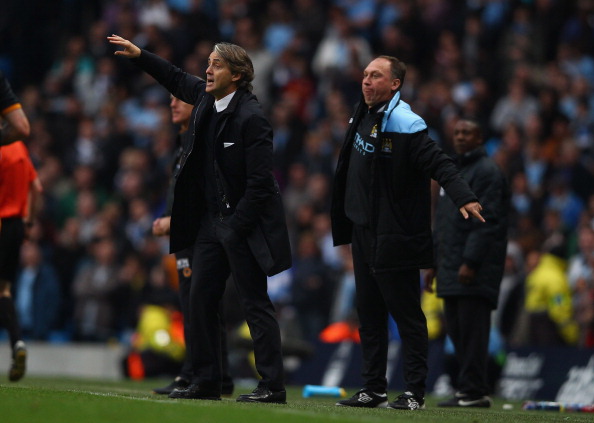 Manchester City's first-team coach David Platt emphasized Roberto Mancini still has the backing of the club's owners and fans alike.
Mancini's future at Etihad has been the subject of continuous speculation and, especially after Saturday's below par performance against Everton has fuelled rumour mill over his place at the Eastlands.
City saw their title go in smoke by the defeat at Goodison Park, but Platt is confident Mancini will not be affected by the rumours about his future and has launched a staunch defence of the Italian.
A defiant Platt said: "There is an appreciation of Roberto from the supporters and the owners."
"The expectancy levels of Roberto Mancini are a lot higher than what people think. If people want to talk about rumours and negatives that is up to them. We can't stop that.
"If people want to do things like that, they can. All I know is that during his career he has won things.
"That is what his focus, desire and intensity is about.
"He won't want stop wanting to win things. He will regroup from this and by the time we play Newcastle he will have 100% focus."