POLL: Di Matteo sacked – Who is next?
1.28K //
21 Nov 2012, 17:45 IST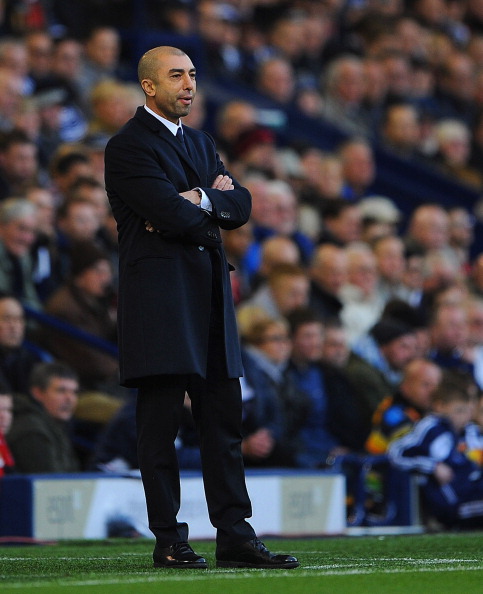 Roberto Di Matteo is now in the list of ex-Chelsea coaches who have been given the sack. The Italian has been dismissed by the club following the 3-0 loss against Juventus in the Champions League. He played a key role in turning the club's fortunes around after the sacking of Andre Villas-Boas and led them to their first ever Champions League crown. He also has the third best winning record at 62%, just behind Jose Mourinho (67%) and Guus Hiddink (73%). Di Matteo lasted 262 days as Chelsea manager, longer than Villas-Boas (256), Avram Grant (247) & Scolari (223). Chelsea owner Roman Abramovich will be searching for his club's tenth manager in 7 years and the rumours are already indicating that Avram Grant can take over as the manager of the London club. He lead Chelsea to the Champions League final after he took over as the care-taker manager due to the exit of Jose Mourinho. Pep Guardiola and Rafael Benitez have also been linked with the club.
Spanish reporter Guillem Balague tweeted "Pep has told Roman he will continue his sabbatical and Rafa Benítez has not been approached. Would Avram Grant be a solution for now?"
Here is the list of managers and the trophies that they have won with Chelsea under Roman Abramovich.
1) Jose Mourinho (June 2004 – September 2007)
Trophies won: 6 in total 
Premier League: 2004–05, 2005–06
FA Cup: 2006–07
Football League Cup: 2004–05, 2006–07
FA Community Shield: 2005
2) Avram Grant (September 2007 – May 2008)
Trophies won: Nil
Premier League: 2007–08 (runner-up)
UEFA Champions League: 2007–08 (runner-up)
Football League Cup: 2007–08 (runner-up)
3) Luiz Felipe Scolari (July 2008 – February 2009)
Trophies won: Nil
4) Guus Hiddink (Feb 2009 – May 2009)
Trophies won: 1
5) Carlo Ancelotti
Trophies won: 3
Premier League: 2009–10
FA Cup: 2009–10
Community Shield: 2009
6) Andre Villas Boas (June 2011 – March 2012)
Trophies won: Nil
7) Roberto Di Matteo
Trophies won: 2
FA Cup: 2011- 12
Champions League: 2011-12