Di Matteo sees the last light
901 //
21 Nov 2012, 22:09 IST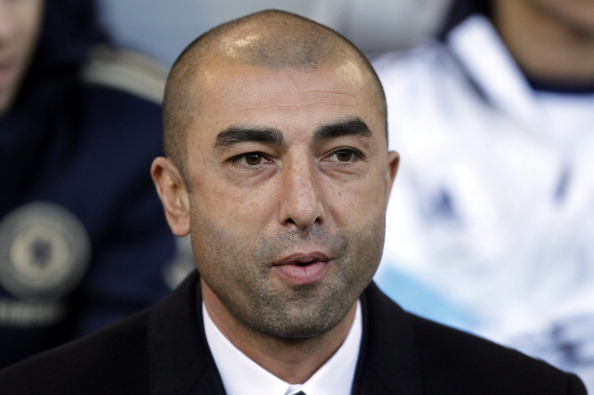 Robert Di Matteo's ability to see the ball through the feet of the opposition and enjoy a pin point precision while trying to find the far end of the field made him one of the driving forces of Chelsea's resurgence in the nineties. Most believe that it was his contribution that helped Chelsea finish sixth in the league, which was a higher pedestal than they had achieved in a while. The match between Chelsea and Middlesbrough, Di Matteo was the force that scored within forty two seconds of the whistle and charted over thirty yards; he held the record for the fastest goal in an FA cup final till 2009. A feat unforgotten.
Di Matteo retired at the age of thirty one from professional football, and was selected in a Chelsea's greatest XI. When Di Matteo hung up his boots, managerial ambitions were a natural progression. He went on to lead teams like Milton Keynes Dons and West Bromwich Albion. Chelsea, however, was his coup de grace.
Starting for Chelsea as an interim manager in 2011, Di Matteo led the team to an astounding double title success, winning the 2012 FA Cup as well as the team's first UEFA Champions League. Despite the sound thrashing that Chelsea received at the hands of Juventus in last night's game, the fact remains that Di Matteo had a lot to do with the formidable nature of the team today. Chelsea owner Roman Abramovich, an ardent admirer of Pep Guardiola, handed Di Matteo a pink slip after the 3-0 loss. An interesting fact is that Chelsea is now looking for its ninth manager after Abramovich took over in 2003. In the wake of the fact that Chelsea might be the first Champions League title holders to make such an exit, Di Matteo makes an exit merely eight months after taking over. The club's spokesperson made a statement to the tune of "The club's performances haven't been good enough" and that substantiated a need for managerial changes.
While Roman Abramovich is likely to seduce the former Barcelona coach into taking up Chelsea's cause, it has been reported that former Liverpool manager, Rafa Benitez has been contacted for the vacancy. Benitez was rather evasive when asked about the development but was kind enough to state that he was looking for clubs that were competent enough to challenge for trophies and Chelsea fell into the category of such clubs.
Despite the fact that after an impressive start, Chelsea have only won two of the last eight games, and Di Matteo managed to hang on to his seat longer than his predecessors. His stint of 262 days pipped the likes of Villas-Boas, Avram Grant and Scolari. Di Matteo maybe the manager that Chelsea needed but trophies don't come with losses. Here's to the Italian who sang a lovely tune!