'Doha'nt sell the soul of Football
928 //
14 Mar 2013, 00:10 IST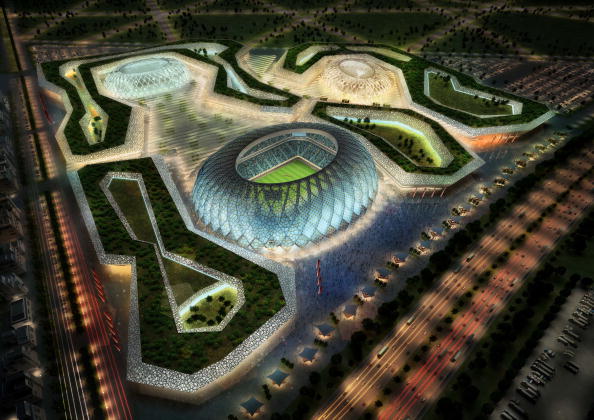 The powers that be over at Qatar football have decided to convince the world that their buying of the 2022 World Cup isn't all that bad. By buying the interest of European football.
A plan has been launched to create 'The Dream Football League', a paint-by-numbers attempt at grandeur that threatens to showcase the fact that football is willing to sell its soul if the price is right. The tournament, hosted in Doha on every odd-numbered year in one of their big, awful, air-conditioned stadiums, requires some of the world's biggest football clubs to join to create some sort of European super league. It looks set to take place in the middle of the summer.
So why would Manchester United, Barcelona and Real Madrid even consider their inclusion in such a logistical cess-pit?
Well, filthy lucre, of course. The rumour is that each club would be handed a massive £175m to compete. The project is the love-child of the Qatar royal family, to whom money appears no object, and who are desperate to make sport their country's next major investment area, as their natural gas supplies come under threat.
Worryingly, the project is being driven not only from Doha, but also Paris, where the family owns David Beckham's Paris St Germain. The same company are the shirt sponsors of FC Barcelona. Suddenly, the pieces are falling together. These juggernauts are almost certain to be included in the 16 'permanent' places in the tournament, with the remaining 8 falling to clubs handed golden tickets each year.
Those palming the tournament off as an over-blown pre-season tournament can also think again. Clubs will be forced to play their stars, whose level of fatigue, already plagued by bi-annual international outings, will go through the roof once even more.
The vast sums of money offered will only serve to further muddy the pool of financial mire that runs through Europe's biggest leagues, and the gap between the haves and the have nots will get larger still. And this is where clubs will be forced to show their hand. If Manchester City, for example, take the bribe and put their name to the horror show, then Chelsea, Manchester United, Liverpool and Tottenham will have to follow suit simply to keep up. £175m buys a lot of footballers.
That said, it is as yet unclear how such a venture would fit into the much maligned 'Financial Fair Play' regulations. It is here where FIFA and UEFA, no doubt fearful of a 'rebel league', may be able to make their presence felt. An Indian Cricket League situation may just rear its head. Necessary, yes. Good for the game, no.
Prepare for this one to run and run. But consider this; do the Glazers, FSG, Stan Kroenke and Roman Abramovich care more about the sanctity of football they have already done so much to destroy, or will they take an astronomical injection of cash into their 'investment projects'?
It's not a tough one.