Drogba to face off against Mourinho in Chelsea reunion
759 //
21 Mar 2013, 18:00 IST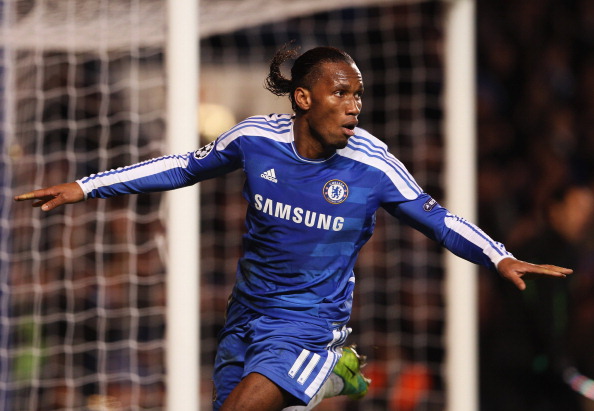 One of the highlights of the Champions League quarters will see Jose Mourinho's Real Madrid take on Galatasaray in a game that will reunite two Chelsea legends.
It seems that the press over there are trying to create a problem between the two, with "claims" that Jose Mourinho had started saying bad things about the big man and, in typical Mourinho style, he was quick to deny these reports but praise Drogba.
When asked who was his favourite player out of all those he has ever worked with, Mourinho said:
"You have given me the chance to say that these types of things you see in the press don't bother me, because Drogba knows who I am and what I feel in my heart for him, but maybe people could think they were true.
"Picture this: I go to Turkey, I'm working, I watch the match, I head off before the end and then there are statements from me saying bad things about Drogba.
"I'm not going to say that he is my favourite player because I have had a lot of truly special players, but if I had to choose one I might go for Didier. As a player he is out of this world. I would like to have him by my side, so just imagine.
"It's impossible that I would talk bad about Drogba. There is no problem because he knows that the last thing I would do is to say anything negative about my relationship with him."
It would be strange for Chelsea fans to see Drogba back playing in the Champions League a little under a year after that final kick of the ball to win it for them back in Munich.
After this season is finished and everything has settled down, Chelsea will realise just how much they have missed Drogba this term, and question why they never replaced him. Torres is a very different player to Drogba, and for me Demba Ba isn't anywhere near him either.
With Romelu Lukaku out on loan, doing well and arguably the closest we will see to Drogba in the future, Chelsea have suffered this season without the big man here.
It will be interesting to see what happens when these two meet, but it's still going to be strange watching Drogba wearing a different shirt.
For now, I thought I would post a reminder of Drogba and exactly what Chelsea have missed this season.