English football losing credibility after Matic ban: Chelsea boss Jose Mourinho
3.47K //
28 Feb 2015, 20:58 IST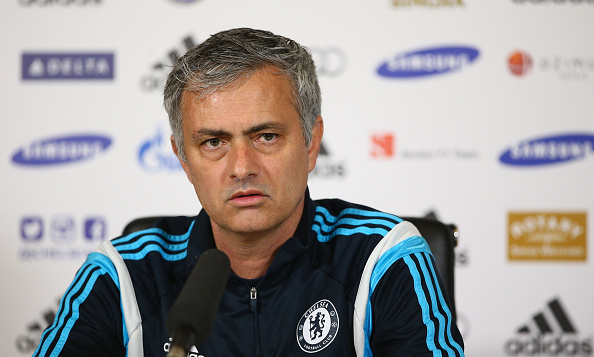 Chelsea boss Jose Mourinho was clearly displeased with Nemanja Matic's ban and feels such decisions could damage the reputation and credibility of English football. Jose Mourinho, who has recently been fined by the Football Association for claiming there was a 'campaign' against Chelsea, was seen venting his frustration with the decision at the Goals on Sunday Studio.
Mourinho, who deemed the tackle from Ashley Barnes to be a career-ending one, refused to comment on the topic any further at the press conference held on Friday. But he ended up talking about the subject at a later briefing and claimed that English football's reputation was in danger of being ruined.
"We must take care of our football," he said. "It's not about how many millions are watching on television. It's about the feeling and respect and credibility, what people think about it.
"Strong credibility. This is something English football cannot lose. You lose credibility when a player like Matic is suspended, and another player can play this weekend.
"I don't think you can have any doubt that all around the world people open their mouths with surprise at how this can be possible."
The Portuguese boss, clearly tired of the injustice his team is facing added, "It's easy to cope with a mistake. It's not easy to cope with lots of mistakes. It's not easy. We try. Hopefully the final is a good final."