EPL: A special season beckons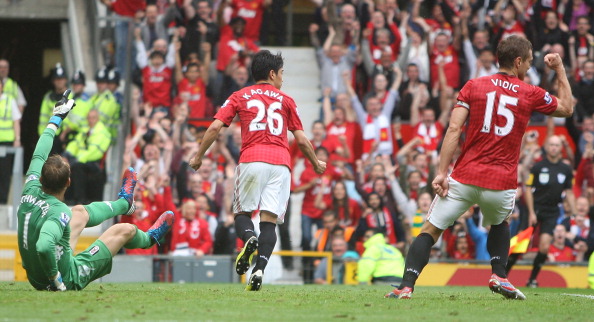 Happy days are back again, and here to stay for the next few months. I generally dread the off-seasons, as there is nothing to fill the void left by the incessant week-in, week-out dose of league football. Just like a heroin addict wouldn't be satisfied with a temporary fix now and then (not that I would know of it), similarly the need for football is continuous and unending. The Euros were a welcome change this year, but a month-long tournament is not enough to satiate that craving for endless, action-packed, controversial, over-the-top, mind-numbing and at times heart-breaking football.  For most fans, league football is their weekly fix. There is nothing that comes close to it, and for that we love it.
Football has a funny way of governing your life, but unlike pesty girlfriends, we are more than happy to allow it to rule over heart and head. Sure, you might end up losing a few friends via internet arguments and gaining a few pounds through weekly beer-and-football sessions, but as long as your team wins, who cares! It's all worth it in the end, or so we tell ourselves as we trudge off to sleep after a glorious night of live football and the accompanying banter.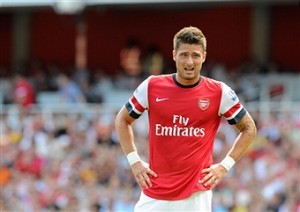 There are even more reasons to be optimistic this year, as the transfer market has supplied us with a plethora of skillful, world-class players from across the globe. The likes of Hazard, Michu, Cazorla, Kagawa, Podolski, Sahin and the ridiculously good-looking Olivier Giroud (expect a lot of female Arsenal fans to spring up this season) will undoubtedly provide us with long-lasting memories of delicate through-balls, close-quarters dribbling, long-bursting runs, spectacular finishes and inevitably, a litany of Facebook fan pages.
The EPL is the dominant league in our country as far as viewership and fan-support go, but the past few seasons have seen an exodus of fan-favourites in the form of Fabregas, Ronaldo, Xabi Alonso, Mascherano, Robben and many more. No matter how much the pundits and fans shout from their rooftops about the EPL being the "best league in the world", the best footballers have often thought different and have been more than willing to push a move through to the greener pastures of Spain and more recently, Germany. There are a lot of factors that pro-footballers take into account when pondering a move away from England, and in most cases, the English weather and food make up their mind. Here's hoping that this season's new recruits buck the trend and make EPL the home of football superstars.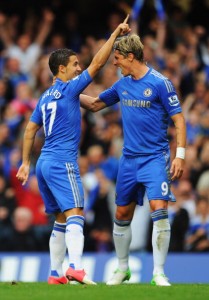 But I digress. This isn't a rant about the popularity of leagues, nor is it a case of hyping the EPL beyond recognition. It's about the game, and the things we remember when all is said and done. Seasons come and go, players move about, clubs get new owners, and fans lose and gain belief throughout the campaign. In a swirling sea of change, the only constant is the field and the players that plough it, for lack of a better word. Hazard's stop-and-turn and precise through-ball to put Ivanovic through on goal against Wigan, or Tevez's run and shot that dribbled on the line and hit the post and provided relief to a well-beaten Pepe Reina, are the moments that one remembers matches and even seasons, by.
Demba Ba's superb curling strike past the outstretched hands of the Premier League's resident pensioner Brad Friedel, or Zoltan Gera's heart-sinking volley from outside the box against Liverpool are already the 2 contenders for Goal of the season, and we are only into the 3rd week. Fernando Torres' strike against Newcastle should be in  contention as well, but you can see where I am going with this. So many moments to cherish, and many more to come.
Those who blame the nouveau riche clubs for inflating the market through mega-bids for would-be superstars, would do well to look at the quality on display this season. If La Liga boasts of the current best players in the world, it wouldn't be an exaggeration to say the EPL has, at present, a few potential World Footballers of the Year in the making. Ronaldo may be setting all sorts of goal-scoring records in Madrid, but it was a joy and a privilege to watch him become a world-beater at Manchester United. His goal-a-game feats in La Liga will be remembered, and rightly so, but his 42-goal season with the Red Devils was by far the best individual performance over a whole campaign. Seeing a star in the making is a much better attraction, and with the candidates on hand in the EPL, we could have another superstar ready by the time this season finishes.
True, there are many reasons for falling out with the game at the moment. But they are all overshadowed the moment the players take the pitch. In the end, it's all about that patch of grass and what happens on it. We can second-guess managers and chairmen by coming up with our own list of transfer targets and team lineups, and get into a tiff over a player's greatness. That game of one-upmanship is perennial, but it is a mere sidenote as far as real football is concerned.
So, stock your fridge, put on your favourite jersey and prepare to be entertained. Non-stop football is back again, and after the despairs and drudgery of the off-season, for someone who grew up on a steady diet of 'Big Four' football; this new season is just what the doctor ordered.
Football, sweet football. How I missed thee!