EPL Insights: Squad depth is a trick only few have mastered
1.52K //
20 Sep 2012, 20:36 IST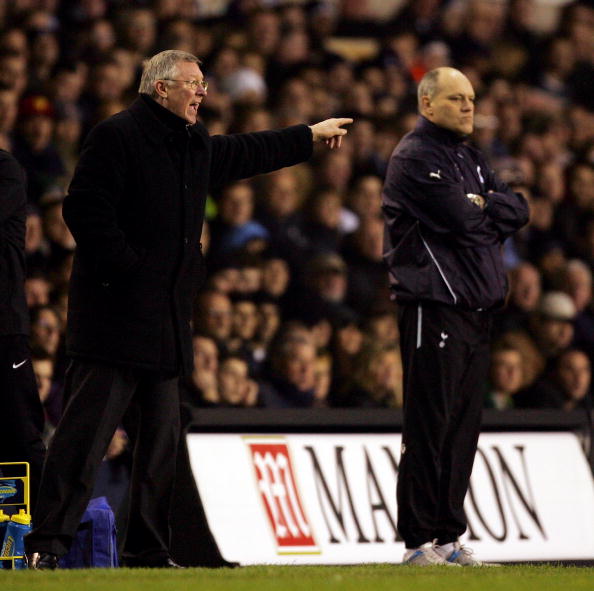 The art of rotating and tinkering the squad in the English Championship is an exponent every manager should be well versed with. After an exhaustive run of 38 games oozing with sheer competitiveness, it's always the performances that take you towards the silverware. However, none of the managers with a Premier League winning or even chasing experience for that matter, can undermine the importance of a deep squad.
Patrick Barclay penned an incident from 1991 at The Cliff in Sir Alex's biography. 'Discussing squad rotation in an interview for the Observer, Sir Alex talked for long. He looked at a chart on the wall of his office and started counting. He stopped at seventeen. 'Yes,' said Ferguson, 'seventeen players are going to get a League medal because they've played in fourteen or more games.' There was a pause. 'If we win it, of course!'
They never won the League that season as they were pipped in a close bout by Leeds on the last weekend. Yet, there were several takeaways for Barclay from that interview – He actually got the first few glimpses of the scheme of things to follow in the Premier League in a more extensive manner. It was Sir Alex who started fielding his reserve sides frequently in the League Cup and his reply to the critics was simple, "Where would I play these lads if not for the Cup games. They build our future these lads!" Now, even when people complain of a Cup game losing its sheen, one cannot shy away from rotating squads with an increasingly congested footballing calendar- even more when Internationals creep in.
However, rotation also has its managerial objectives – Someone like David Moyes would prefer breeding his youngsters while a Mancini would use it as an opportunity to mellow some egos who deserve their share of games. Rotation is a policy accepted whole-heatedly by every tier of the English games, yet it's the manager's mindset which outlays its execution.
Rotation as a methodology has its own pros and cons. A manager could rotate and spark a healthy competition between places, an eye opener for the perennial squad member, as we've seen in the case of Patrice Evra and the recent headliner Alexander Buttner who is looking to give his senior Frenchman a run for his money. However, rotation can even have its dark side, as in the same United side we have a case of David de Gea and Anders Lindegaard. While David, the club number 1 has already graced the league bench twice this season due to an elementary error against Fulham, his shot stopping has been a highlight in whatever we've seen from him this season. On the other hand, we have Lindegaard with more experience, a physical presence that can weather out any aerial threat yet slightly vulnerable with his distribution and agility when compared to the young Spaniard. When the two players in contention for the same spot have their own peculiar set of attributes that can potentially decide the outcome of the game, any decision by the gaffer is considered as a game of roulette- If it pays off you have some days to cherish, if it doesn't then you have several questions to answer.
Rotation can also be a case of being spoilt for choice like in the case of Martin Jol. Having started with Mladen Petric who scored a brace on debut, Martin Jol was found intrigued with the combination play of Hugo Rodallega and his star signing Dimitar Berbatov. Berbatov did score twice on his full debut at the Cottage as they ripped through a dismal Baggies side, so it leaves Jol with a selection headache that he has no way to counter.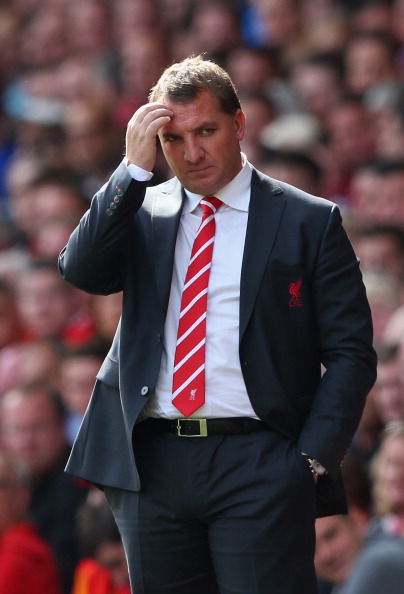 While Jol would be scratching his head as he decides his lineup for the next League game, Brendan Rodgers at the Merseyside would only wish to have another set of strikers with him. The last day debacle where the Reds failed to sign Clint Dempsey or any other attacker, all Rodgers is left is with a blunt focal point of the attack and an elite league unproven subordinates. Even the expansive rosters of Manchester clubs have struggled to contest on all fronts last year, so it's rather ridiculous to expect a Champions League spot from this Liverpool side. Until they plan to do some business in January, even the so called 'ambitious' Fenway group would be content with another Europa League spot. In the current scenario, where Financial Fair Play will have its say on the state of club accounts, every side will look to use their resources to strengthen all departments.
We expected the same from Roberto Di Matteo as we headed into the new season, yet all he could find was a series of midfield recruits – banking all on an enigmatic Fernando Torres to find the goals upfront. He has a lot to ponder when it comes to finding a right combination in the midfield and then he looks at his forward line, which raises doubts at the ability of his side to sustain a grueling season. These cases only highlight the fact that squad depth and the implications of a possible rotation policy could be planned well before the season kicks off – it's an inherent test of a manager's foresight which only few could decipher and eventually execute it to its full extent.
It's a no-brainer that every manager prefers a deep and accomplished squad in his ranks. However, in every animated act of this league which spans for nine long months, the manager possesses the power of pulling the strings in its decisive moments. It's the manager who decides the introduction of each of his characters and the length of their roles, making him fittingly responsible for his character's showings on the grandest stage. The side will always be the manager's to control or rotate.