EPL Manager's Ratings #2
2.69K //
24 Mar 2012, 10:31 IST
Here's the second of my four parts rating the managers this season, out of ten. The first part can be viewed here.
6. David Moyes (Everton) – 7.5
While the EPL is very unpredictable, some things never change, the Everton cycle is one of them. They sell their top performers in the summer, Kenwright doesn't give them funds to buy big, then they have a slow start to the season, slowly the team gets together, and by January they are pretty much on track, and by the end finish comfortably in the upper half of the table, and always overachieve, then the cycle starts again. The same cycle is repeating itself this year, and as always, full credit to David Moyes for that. He completed ten glorious years at Everton last month, and who would have thought when he joined the Toffees from Preston a decade ago, he would be so successful. One of the few managers who is respected by all, and is certainly tipped for a bigger job in the near future.
7. Martin Jol (Fulham) – 6.5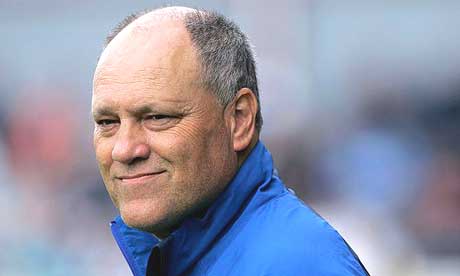 Fulham are, and have always been a confusing team, one match they will play stupendous football, and win the neutral over with such eye – catching ease, the next they will crumble to a five goal defeat. Jol got the job last summer, after Sparky quit due to higher ambitions (more on him later), and has done relatively well. They started well in the Europa but then had to exit rather embarrassingly. Their league form has been good at the Cottage, but very disappointing away from home. Jol has bought some interesting attacking players, and Dempsey as always is performing well, but there is certainly more scope for improvement from the Cottagers. Also Jol's failue to resolve issues also led to the loss of a potent attacking threat in the form of Zamora.
8. Kenny Dalglish (Liverpool) – 6.5
By far the toughest manager to rate, it is foolish not to notice the positive changes he has brought in and around Anfield. Fair to say the club was not in a good state when he joined last season. Since then the quality of football has drastically improved, and Liverpool have also won their first trophy in 5 years. They haven't been best in finishing but chances have certainly been created. Some of the signings haven't performed as expected, and cynics may criticize him for the money spent on a few players. However, their seems a chance of genuine improvement with the current squad, and Dalglish, in my opinion, is certainly the man to be trusted with the job. Even though Dalglish is known to always staunchly defend his players, his handling of the Suarez-Evra affair left a slightly bitter taste in the mouth of a few neutrals. I could have rated him more, but there is so much more room for improvement, and hence the 6.5.
9. Roberto Mancini (Manchester City) – 6.5
City had a blazing start to the season, and were playing the best football, scoring loads of goals, and virtually finishing teams off. By November it seemed they were going to run away with the title However, once Yaya Toure went off to Africa and Kompany got suspended, things started to fall apart. They were ousted from 4 tournaments in a short span, and the league seems their only chance of silverware this season. Their home form has been excellent, but they are disappointing away from home. Also Mancini seems to be crumbling under pressure, and his recent rant certainly reminded one and all of the famous Kevin Keegan rant of 1996. With the wealth of money and talent at his disposal, it is fair to say he should have done much better in all aspects this season, and if City do end trophy less this season, he will have to shoulder the blame completely.
10. Alex Ferguson (Manchester United) – 7.5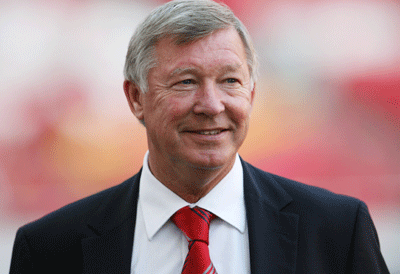 Another thing predictable about the EPL is that the United team will always be greater than the sum of their parts, and they will always have an unbelievable mental strength and a never-say-die attitude, thanks to their brilliant manager. Fair to say, United haven't performed well in the 4 other competitions they were a part off, and were humbled by Basle and Bilbao. Also for whatsoever reasons the gaps in their midfield weren't filled, till Scholes was brought back. Hence despite some obvious flaws, and with the injuries and lack of a truly world class squad, United stand at the top of the table. I am convinced had any other manager been in charge of United, they would not be at the perch. That is the beauty of Sir Alex.