EPL Preview: Manchester United Vs Arsenal
733 //
02 Nov 2012, 17:17 IST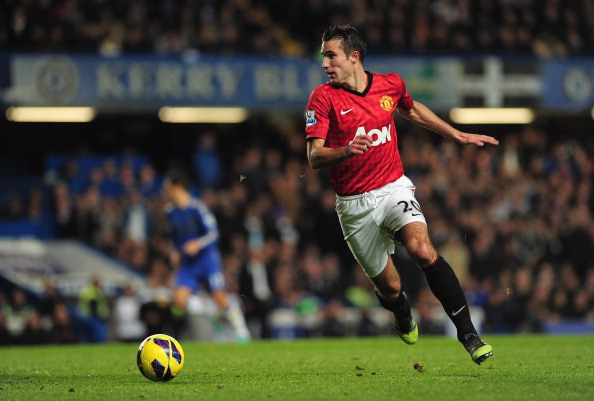 All eyes would be on Robin van Persie when Manchester United play Arsenal this Saturday in the EPL at Old Trafford. Robin van Persie signed for Manchester United earlier this season, and is in red hot form, scoring crucial goals on a regular basis. But there is a bigger picture that lies ahead for both the teams – Manchester United needs to win their match to go to the top of the table and Arsenal with 15 points are just sixth on the standings table, so they also need to register a win to progress further up the standings. Hence, the game between the two sides is worth watching, to say the least.
Both the sides have lost two matches in the competition so far, and hence neither can afford to lose another match so early in the competition. It would take them further away from the title race, which is currently led by Chelsea. Manchester United has looked a good unit when they have played against the top teams, and need to come up with a similar performance when they meet Arsenal. On the contrary, Arsenal has not enjoyed a good run in the competition.
There is no dearth of players in either teams. Rooney and Van Persie form one of the deadliest striking pairs in world football and it is the latter who has single-handedly won matches for Manchester United. A similar performance this time around would be heartbreaking for the few Arsenal fans who would travel to Old Trafford to watch the game. How can they see their once favourite son help Manchester defeat Arsenal? They too have a good number of midfielders, who are capable of creating assists for their strikers. Of late, we also have seen Rooney providing assists for their in-form striker Van Persie. But, it is their defence which has not looked impressive, and Ferdinand and Evans need to step up a gear.
Arsenal's team looks very strong on paper, especially the offensive players, such as Giroud, Podolski, Cazorla, Arteta, Walcott, but still have not been a dominant force in the ongoing season. Their striking pair of Podolski and Giroud has only been good in patches but has still not got to terms with the EPL, which is a different ball game from all the other leagues in the world. However, Cazorla have been the best buy of the season with his silky touches and passing skills.
Both teams were engaged in a high scoring contest in the Carling Cup, where Manchester United lost 3-5 to Chelsea and Arsenal won 7-5 against Reading. However, both these teams did not start with their best players during the match, as they saved their best for the mother of all fixtures – Manchester United Vs Arsenal, which is to be played tomorrow.