Everton - The surprise package
738 //
10 Nov 2012, 19:12 IST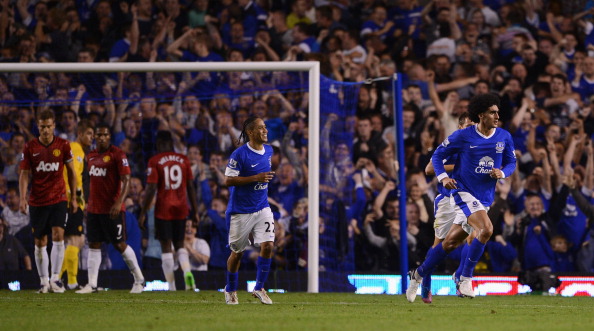 After having their own personal European duty, it's time to get back to the domestic league. The league table is starting to take its initial shape and we have got a new member, Everton, in top four. Which is quite surprising if we give a look at last season's stats and it's even more stunning because 10 matches have been played already. Last season, the wonder boys were the Magpies whom Everton have replaced right now. As a matter of fact, they have started the season beating Manchester United 1-0 at Goodison and from the very first day, they have looked sharp. Fellaini is playing some beautiful football this season with the likes of Steven Pienaar, whom the Toffees have really missed.
I want to mention the name of one more footballer whom they have bought this season, it's of course Mirallas. The touch, the dribbling and little skills are really making him not only beautiful to watch, but also quite threatening as well. We have seen some glimpses of Victor Anichebe whose place is really on the line, with Jelavic not performing as he did last season. One more thing to be added is that they have got some real good defenders (Baines, Jaigielka), who have started to get calls regularly from National Football Team. Probably Baines is one of the best left back at the moment in Premier League. So they are really coming out as a good squad that has got some real firepower to fight and finish the season with a great result. Maybe a Champions League spot which has been due to them since 2005.
No wonder Everton could have seen themselves as the table toppers at this moment, if they didn't concede those last minute goals, against both Newcastle and Fulham. The way they fought back against Liverpool FC was sensational and Moyes has described the first quarter of  this season for Everton as "admirable". They are going to face Sunderland tonight and definitely they are up and running for 3 points as Sunderland look totally out of shape under Martin O'Neill after last season's dramatic  few months.
If they can prove themselves a wee bit ruthless, they will definitely trouble the top teams. Best of luck to "The People's Club" for the upcoming schedules. Premier League is turning out to be more crunching with their presence, which is a good sign for football.