Famous quotes from Manchester United boss Sir Alex Ferguson
1.41K //
25 Dec 2012, 15:21 IST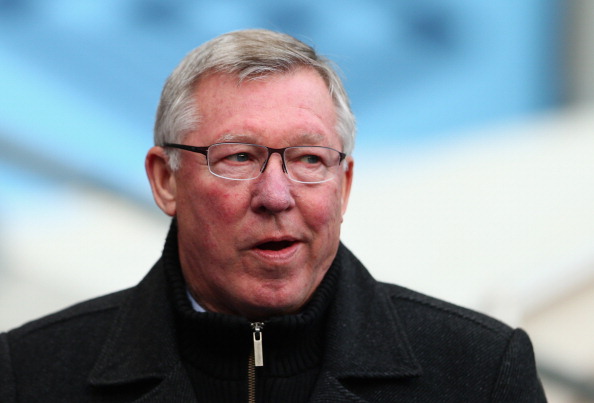 Sir Alex has been in the news always, either for good or bad reasons ever since his time at the helm at Old Trafford. With his razor sharp wit and honest behaviour, he always spoke his heart out during interviews.
Here, I have enlisted some of his cheeky, and some mind-boggling quotes. Seriously, these are only a few of the many.
'I can't believe it. I can't believe it. Football. Bloody hell.' 
After winning the Champions League final against Bayern Munich on May 26, 1999.
'It's getting tickly now – squeaky-bum time, I call it.'
During the climax to the 2002-03 title race between Arsenal and United.
'They say he's an intelligent man, right? Speaks five languages. I've got a 15-year-old boy from the Ivory Coast who speaks five languages!' 
 On Arsenal manager Arsene Wenger, 1996.
'He could start a row in an empty house.' 
  On Dennis Wise.
'He was certainly full of it, calling me "Boss" and "Big Man" when we had our post-match drink after the first leg. But it would help if his greetings were accompanied by a decent glass of wine. What he gave me was paint-stripper.' 
  On Jose Mourinho.
'It was a freakish incident. If I tried it 100 or a million times it couldn't happen again. If I could I would have carried on playing!'
Explaining how he kicked a boot in the United dressing room that hit David Beckham in the face.
'When an Italian tells me it's pasta on the plate, I check under the sauce to make sure. They are the inventors of the smokescreen.'
Before playing Inter Milan in the Champions League quarter-final, 1999.
'My greatest challenge is not what's happening at the moment, my greatest challenge was knocking Liverpool right off their ******* perch. And you can print that.'
On Alan Hansen questioning his future in 2002.
'I remember the first time I saw him. He was 13 and just floated over the ground like a cocker spaniel chasing a piece of silver paper in the wind.'

On Ryan Giggs, his longest serving player at Old Trafford
The latest addition to this list comes from his post-match interview following the league game against Swansea just a few days back.
'Robin van Persie is lucky to be alive.' 
Reacting to the way Van Persie was struck on the back of his head from close range by a Williams clearance.