La Masia is the perfect footballing home for the youth. They are trained to synchronise with the tiki-taka of the A team. A lot of players from the La Masia are called up for friendlies in the pre-season, this would help them build their confidence, and players with utmost confidence, get a call-up straight away.
But lately, the footballing world has changed, clubs sign players from the outside clubs rather than promoting youth. They want to spend money and gain the squad depth. Barcelona should've invested for the youth rather than signing under pressure; this would save their money and build a team around someone who is already fit-in with the styles of play.
Here are the top 5 prospects of the team who could fit in.
---
#1 Carles Alena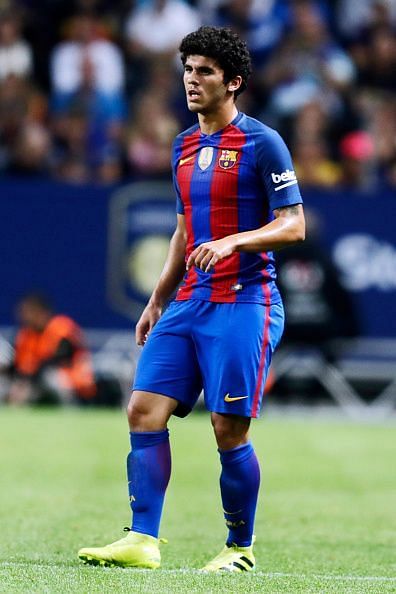 Carles Alena is a midfielder for Barcelona B. He's creative, has great vision, dribbles well and, most importantly, he possesses the classic Barcelona swagger. He put the ball in the net about 11 times last season, and also featured for the A team in the Copa Del Rey. His call up was imminent until he met the worst enemy of his career: injuries. If he remains fit enough, he will get a permanent call up soon.
---
#2 Riqui Puig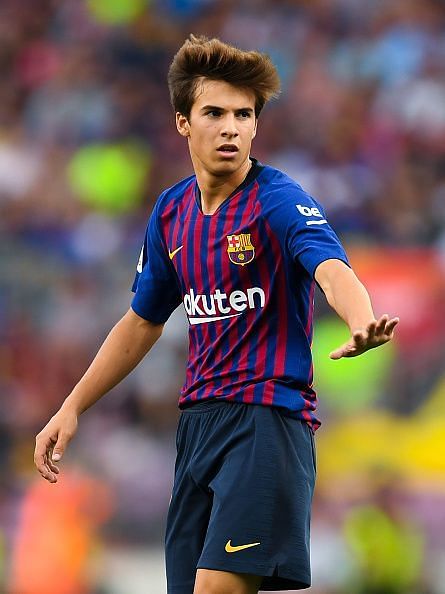 Riqui Puig has been compared to the likes of Xavi and Iniesta despite being only 19. He recently assisted a goal, which was very famous. The man who made it famous was Guti and this assist was famously named 'Tacon de Dios'. The teenager is an absolute delight to watch and is certain to bring a lot to the first team if he continues his form.
---
#3 Sergi Palencia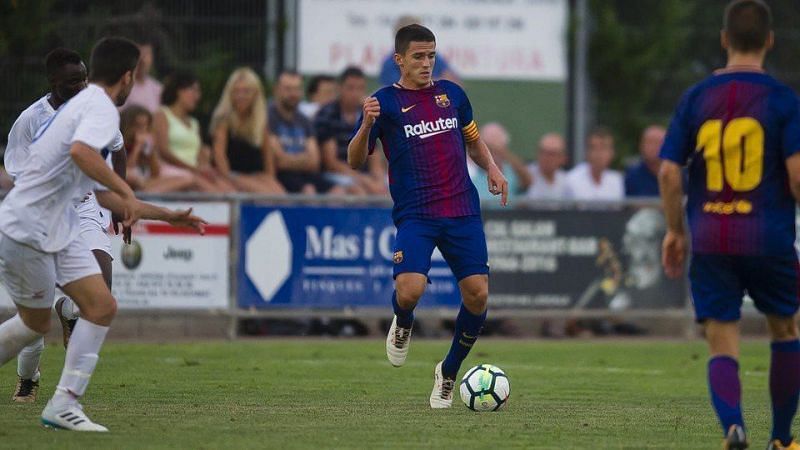 Palencia has had the most appearances as a B team player and has the potential to fill the most problematic spot in the first team at right-back which is currently filled by a mid-fielder Sergi Roberto. The Barcelona B captain is a calm minded person, covers enormous distances and most crucially, is a born leader. Barcelona has made mistakes by selling right-backs namely Hector Bellerin and so, and this should be a reminder they do not commit the same error again.
---
#4 Marc Cucurella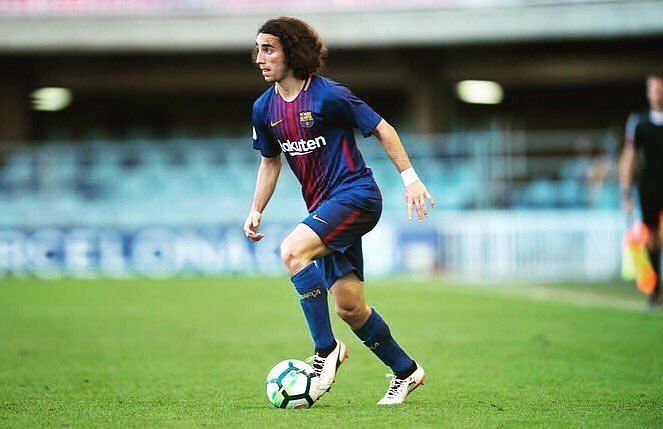 Cucurella is a left-back playing for Barcelona B. He has everything you need to find in a fullback. Defence tearing passes, blistering speed, flashing acceleration everything. The 19-year-old is the perfect successor to Jordi Alba in the first team. Instead, why not call him to the squad now that Digne has left so Alba gets some rest as well.
---
#5 Oriol Busquets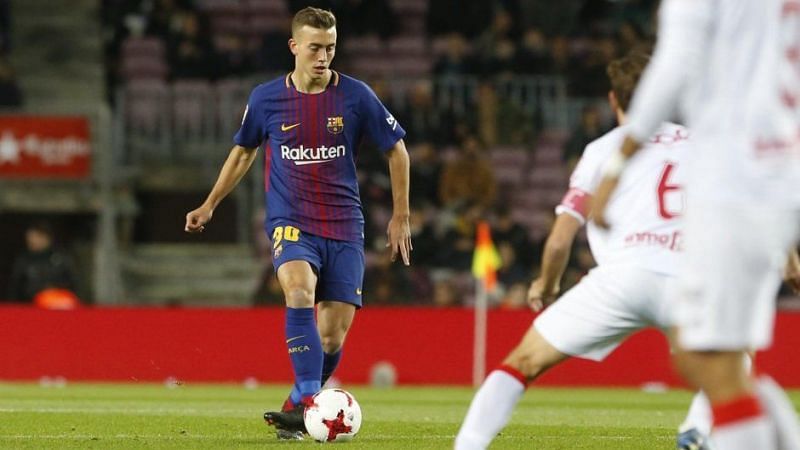 Barcelona no doubt has one of the best squad in the world, but maintaining the squad depth is a bigger task to make a world-class squad. FC Barcelona's backbone is Sergio Busquets, who orchestrates all the attacks from his side. Oriol plays through the center of the field to absorb pressure, and dribbles similar to the way Sergio Busquets does.
He is like an exact copy of Busquets, with his name coincidentally matching as well. If Sergio needs rest, we have Vidal, but from another point of view when Busquets is injured, the ideal replacement for rotating Vidal is Oriol Busquets.
---
Barcelona spent a lot on Dembele and Coutinho, who are no doubt worth the money but Barcelona should start trusting their youth as well. Bellerin, Pedro, Fabregas, Nolito, Grimaldo and Thiago - all these players were the part of La Masia and Barcelona sold them.
Barcelona must ensure that they keep as many of these youth prospects as they can; if they manage that, their future looks very strong.