Fellaini may be hit with 9 match ban
1.56K //
17 Dec 2012, 19:46 IST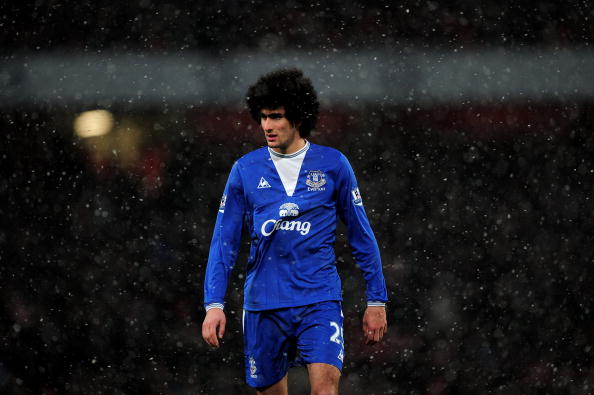 Marouane Fellaini, the vital cog of the Everton team, could be hit with a 9 match ban after FA looks at video evidence of the match against Stoke City. 3 separate incidents saw Fellaini illegally fouling Ryan Shawcross, which the referee seems to have missed. The referee for that match, Mark Halsey, would be shown the video evidence, and if he testifies that he missed those incidents in the match, then the FA has the power of retrospective action.
The first incident involved the head butt on Shawcross. Further evidence has shown that Fellaini elbowed as well as gave an open-hand smash to Fellaini during the match.
Fellaini has already been given a maximum two weeks wage fine by the club and David Moyes is clearly incensed with his behaviour on the pitch. With important matches coming up, this is a wrong time for Everton to be losing out on one of their influential players and could derail their season, which has, uncharacteristically, gone off to a good start.