Fernando Torres: From a Reds heartthrob to Blues dud
1.23K //
20 Nov 2012, 20:44 IST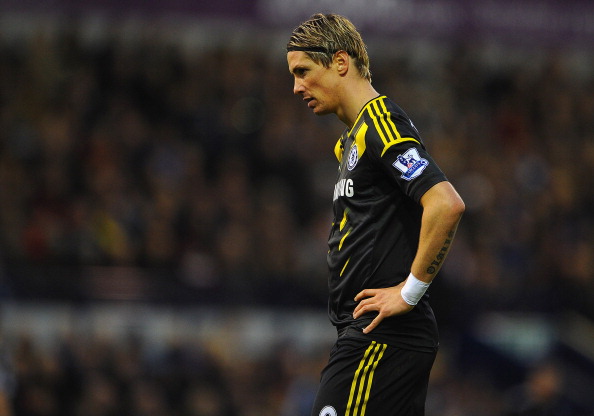 Time is a great leveller they say, but in football the momentum one has during a game can also have the same impact on the player's lives as well. Fernando Torres, once one of Europe's most feared strikers, now hardly can get a goal. Once upon a time, a turn, a slight dribble and in a moment the ball was in the back of the net. His cupboard though is not bare as he has gathered prestigious trophies such as the Euros, the World Cup and even the Champions League, which is coveted by so many of the best players in the world.
Lives change with the lure of money, success and fame, but for Torres it has gone horribly wrong. Where once he was the darling of the Kop and a delight to the fans, his fame at the Bridge is nowhere comparable. The thought of dropping Torres would once incite a fierce debate, while now it is a mere passing glance. The managers have voiced their support, praised the hard work, pointed towards his contributions, but a striker lives and earns by his goals.
A player worth 50 million may either excel at his price or be a dud, and given the amount Torres is right now a dud. However, in football there can be dramatic turnarounds. While the Anfield faithful would boo their former hero, it is a sad sight as he flounders at defenders who once would only be snapping at his heels. Injuries may have played their part in his disruption of his career, but it's the psychological aspect of Torres that has to heal.
Torres' confidence has been sapped out of him, one feels. His work rate for Chelsea has not been questioned, but his once god-like finishing skills seems to have disappeared. With Liverpool, all he used to need was one chance, but nowadays a bucketful will not be enough. He has been given the same role of the lone striker, but now shirks from responsibility, preferring to make one more pass than shoot himself. Against some teams though, he has looked a handful as always, especially when coming up against Manchester United and Vidic, who seems to bring out the best in him.
'Form is temporary, but class is permanent' is an old adage, but there have been very few moments of class in the Blue shirt. At the start of the season, he seemed to be in his happy place, but once again the lackluster Torres has resurfaced. The Blues fans have been patient, but the managers have to take a call, and at some point of time will have to drop him. Maybe it's time to give him some breathing space instead of berating him. Maybe for once he should be just allowed to enjoy the game. Chelsea have done well, and the game against Juventus shouldn't once again be a final and a test of his credentials.
A sulking and sad Torres is not a sight any football lover would want to see. A carefree Torres is what we all want. After all, he is like the eagle in the sky, with so much space and so much time, but blindingly and fleetingly fast. The golden boy, "El Nino", needs to be encouraged rather than booed, and given the man's abilities, some leverage should be allowed.