Fernando Torres - The journey from Madrid to London
2.10K //
20 Mar 2013, 22:43 IST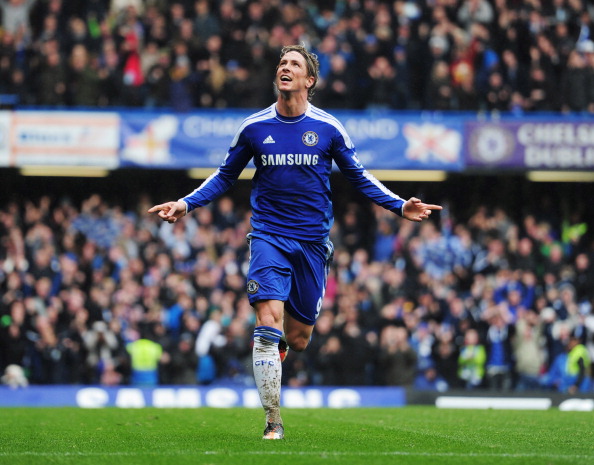 As they say, "Don't mistake my kindness for weakness. I am kind to everyone, but when someone is unkind to me, weak is not what are you going to remember about me."
This should be the attitude of Fernando Torres (in my view) against people unkind towards him.
Fernando Torres started his career at Atletico Madrid. Blessed with a lot of pace and good technique, Torres made quick progress in the Atletico first team and at the same time, did well for Spain at the U-16 and U-17 level. With his impressive performances at the Madrid club, Chelsea owner Roman Abramovich planned to land Torres at Stamford Bridge when he was just 19 but Atletico Madrid rejected that bid and Torres was named captain of the club that season. Improved performances every season ensured Torres a great future for both club and country. Torres always had a chance to join Chelsea FC but instead he choose Liverpool and Premier League was hit by a storm named El Nino.
At Liverpool, he played under Rafael Benitez and soon became a fan favourite at Anfield with his impressive performances against top teams. With the likes of Steven Gerrard and Xabi Alonso in the midfield, Torres started to get what he wanted and soon started scoring regularly for Liverpool. Both Gerrard and Alonso are considered masters of playing through balls and longs ball in front of the opponents' box which led to goals galore for Torres. He scored more than 30 goals for Liverpool in his first season. In the following season, with a hamstring and an ankle injury, Torres' pace reduced but he scored 22 goals for Liverpool in 2009-10.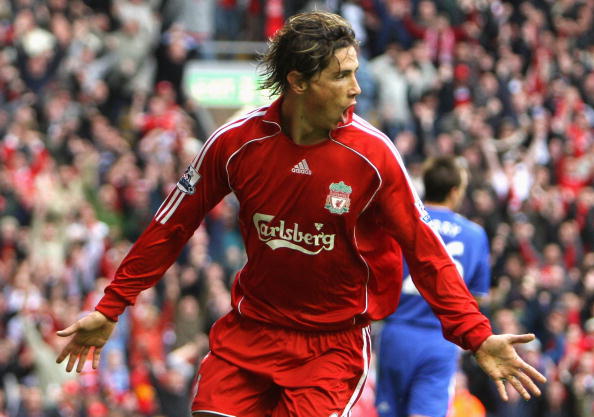 Torres won the Euro 2008 with the national team, scoring the only goal in the finals and also won the trophy that every footballer dreams of, the World Cup. He won a lot of honours individually as well but was never able to win a trophy at club level. With no trophies for almost a decade and Liverpool failing to secure a place in Champions League football, he decided to leave Liverpool for Chelsea and joined the latter on the deadline day of the 2011 January transfer window for a record fee (rumoured £50 million). His move to Chelsea FC was a dramatic move but at the same time, heartbreaking for many at Liverpool. Torres' form dipped at Chelsea and soon he lost the confidence which was a key aspect of his game throughout his career.
Torres had barren runs at Chelsea in front of goal and he missed a lot of opportunities. The style of play at Chelsea doesn't suit the way Torres played his game and without any partner upfront, it was difficult for him to get back in top form. He showed glimpses of his genius at regular intervals but there was no consistency. Torres had his worst performances at Chelsea but still he had the support of his team-mates, the owner and most importantly, the fans. Torres although never scored regularly but used to get the all important assists more often. The effort that he was putting in at Chelsea was not enough and he got dropped from the national side. But at the end of  his first full season at Chelsea, Torres won the FA cup and the holy grail, the Champions League trophy which was won by a corner earned by Torres.
Eventually he got a call in the national team and he won the Euro 2012 with Spain defeating Italy in the finals and became the top scorer of the tournament with a goal in the finals and won the Golden Boot award. He became the only player to have scored in back to back Euro finals. Although Torres is still far form his best, he has won almost all the trophies a footballer dreams of winning.
Tactically speaking, I don't consider Chelsea as the reason of his failure and would rather say that it's just poor timing and maybe luck. Torres once said that the Chelsea midfield is slow and the owner almost changed the entire midfield for him. Personally, I have watched all the games since Torres came to Chelsea (I used to watch all the games before his arrival as well) and I feel sometimes he makes poor runs but at the same time, there is no one to check his good runs too. Torres has not done good in one on one situations either and we cannot blame Chelsea for the same. Torres scored winners in his recent games for Chelsea and we can hope he comes back to his best. But whatever happens, at the end of the day, Torres will always be loved by the fans and the teammates at Chelsea no matter what. I wish him a very Happy Birthday from all the Chelsea fans and hope you come back to your devastating best. Till then, go El Nino!