Five Talking Points: France 0-1 Spain
2.11K //
27 Mar 2013, 19:44 IST
Current world and European Champions Spain beat France 1-0 at the Stade de France in Paris last night, courtesy Pedro Rodriguez's effort just before the hour mark.
The French were reduced to ten men when Paul Pogba was given his marching orders with twelve minutes remaining on the clock. Here are five key points that one can glean from the game:
1) France need to put faith in a new striker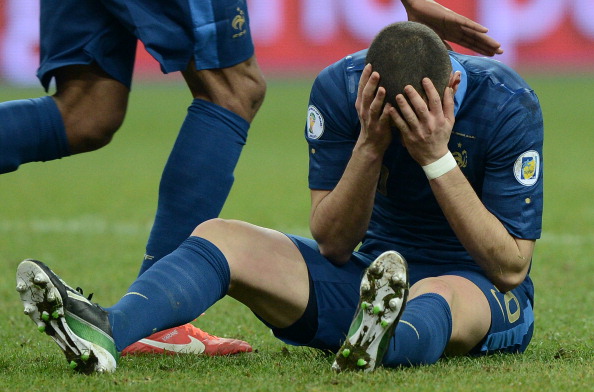 Real Madrid Striker Karim Benzema has now gone twelve games without scoring, a woeful run that extends from before France's Euro 2012 campaign, where they were beaten by the Spaniards.
Benzema aside, coach Didier Deschamps had in his attacking armoury Olivier Giroud of Arsenal and new Queens Park Rangers signing Loic Remy. Giroud has been among the goals for both club and country recently, having scored France's last-gasp equaliser against Spain in Madrid when the two sides played out their corresponding fixture, and also gave his country the lead against the Georgians in Les Bleus' previous game.
Remy has scored three in five games for his new club Queens Park Rangers, but was not given any game time on the pitch, while Giroud received only a couple of minutes at the end. Had they been brought on – in Giroud's case, earlier – France could have taken something out of this game or even won.
2) Spain are beatable, but are unquestionably an extremely tough prospect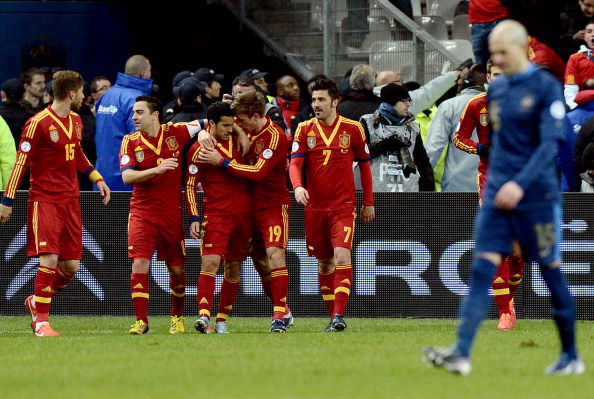 Last night's game did not showcase the traditional Spanish passing style of football. Sure, they did string passes together, but a combination of poor communication and solid defending by the French kept the side at bay for long periods of the game.
When Spain did find the opportunity to shoot at goal, Hugo Lloris saved the French their blushes, and can consider himself unlucky not to have got enough on Pedro's scrambled effort.
Even when France were reduced to ten men, they seemed to contain a potent attacking threat. Moussa Sissoko's exchange of passes with Franck Ribery was excellent and the Bayern Munich man's effort was only narrowly wide of Victor Valdes' goal.
That being said, Spain rarely looked troubled and stuck to their passing game, eventually finding a winner which some might say they deserved, given that a potential penalty decision did not go their way in the first half.
3) Paul Pogba is one for the future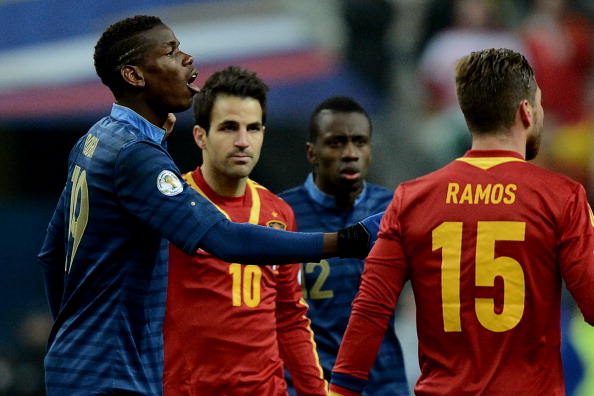 Manchester United fans who saw the game yesterday will know that Sir Alex Ferguson let an extremely useful player go last summer when Paul Pogba was signed by Juventus.
The defensive midfielder was not afraid to put himself about, linking well with the attacking components of his team and defending with great tenacity.
But he is still young and has much to learn. That was exemplified when he was sent off in the 78th minute for a rash tackle on Xavi Hernandez just a minute after receiving his first yellow card for engaging in a passionate argument with the Spaniards on the sidelines.
4) Spain's cycle still has some way to go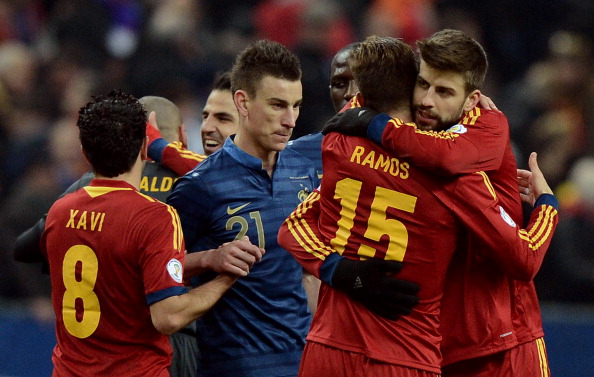 There are those who said that Barcelona's consecutive defeats to Real Madrid and their loss away at AC Milan augured the death of tiki-taka.
Their recent performances and the showings of the Spain national football team will pour could water on that argument. Yes, they did draw against Finland, but that was only a blip. Even the best teams have off-days, and the Spaniards were playing without Xavi Hernandez and Xabi Alonso, both of whom were recalled for this game after sitting out that draw with injuries.
As long as there is strength in depth, Spain will continue to shine. The reason for that being that when you have the likes of Cesc Fabregas, Jesus Navas, Santi Cazorla, David Silva and Juan Mata on the bench, you have at your disposal bags of technical quality that would walk into just about any other first team.
The best example to highlight that would be the performance of Nacho Monreal. The new Arsenal man was an unheard-of prospect outside Spain, but those within the nation called him the best left-back in the country after Jordi Alba.
With the Barcelona man injured, Monreal started yesterday's game and had an excellent 90 minutes or so. Not only was he sound defensively, but he put in several decisive crosses. While his first was spooned over Lloris' bar by Xavi, the second turned out to be the assist for Spain's eventual winner.
5) Group I is still undecided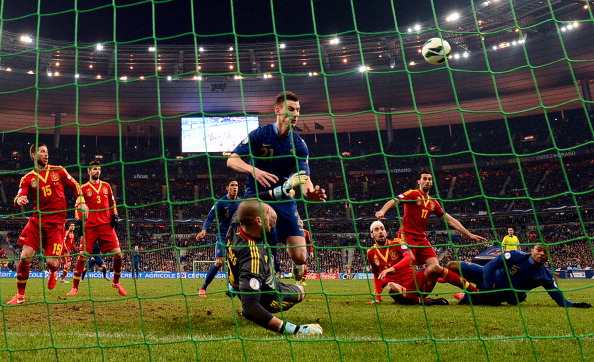 It is clear now that France and Spain will finish first and second in this group. That much was clear when the draw for qualification was made. But who will finish at the top and who will be forced to enter the playoff spots is still not known.
While the Spaniards have to travel to Scandinavia to face Finland, the French have the relative luxury of facing them at home. The remaining games against Georgia and Belarus should be easy for both sides, and while Spain may have the upper hand now, there is still no guarantee that they will be sitting atop Group I when the two sides have played their three remaining games.