Five things Real Madrid need to do against Manchester United in the 2nd leg
1.74K //
05 Mar 2013, 18:36 IST
Real Madrid take on Manchester United at Old Trafford tonight, in one of the most anticipated fixtures of recent times, after a disappointing 1-1 draw in their home leg. It is a good time for this fixture, from the point of view of the reigning Spanish Champions as well, coming as it does on the back of consecutive wins in El Clasico fixtures, and promises to be a real spectacle for viewers all around the world. There will be more than just entertainment on Jose Mourinho's mind though, with the desire for yet another Champions League trophy, and here are five things which may help his side on their way.
Play intricate, creative football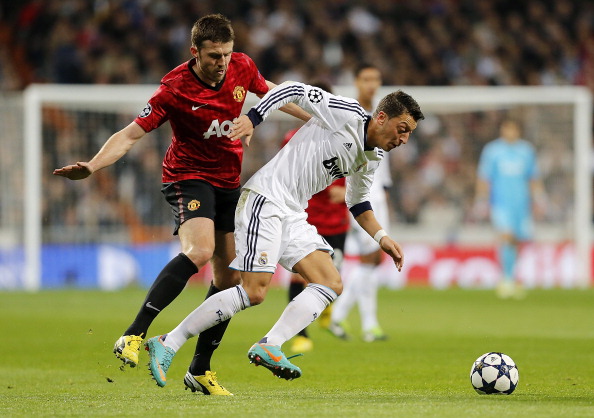 Madrid were guilty of basing much of their attack on sheer power in the first leg, allowing United to defend in numbers, and see out the danger, with special credit to David De Gea. A repeat of the same tactics could see United employ the corresponding ones as well, meaning that Madrid's chances of an outright win will be greatly diminished. Instead, a focus on some delicate touches, and intricate passing could well pay off for Madrid who certainly have players with the talent to do so.
Attack down the right flank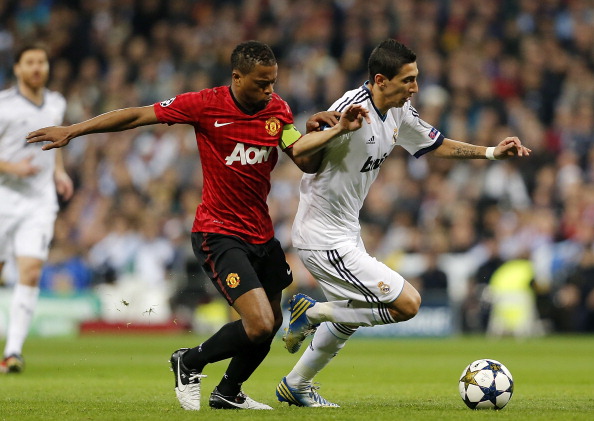 As evident in the first leg, and over many of United's other games over the past couple of season's, United's weakest link in defence is at left back where Patrice Evra regularly shirks his defensive responsibilities, either tucking in too deep, or just not caring enough to track back after an attacking foray. Thus, focusing attacks down that flank can be extremely productive for the Blancos, with regular rotation between Di Maria and Ronaldo making it further difficult for the United defence to keep its discipline.
Let Ronaldo do his own thing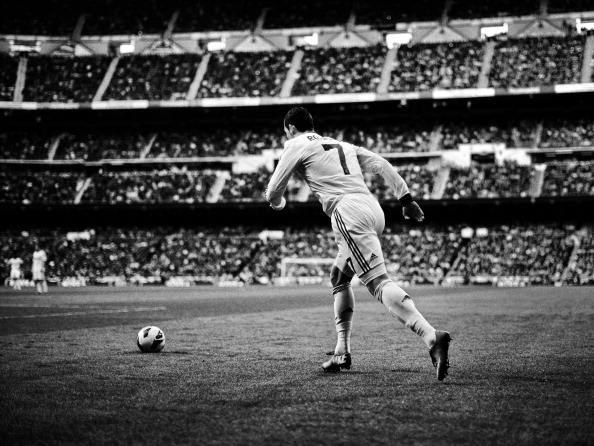 Cristiano Ronaldo, as well established, is one of the best players ever to have graced the world of football. More importantly, he knows the Old Trafford crowd inside out, and also to an extent, his father-figure, Sir Alex Ferguson. He also probably remembers how most of the United squad play, having been involved in regular training sessions with them for nigh six years, and will know the weaknesses to be exploited. Thus, giving him a free role to wander across the pitch and pop up in unexpected areas is barely a risk at all, given his understanding and intelligence, and should allow for the creation of some real openings for the visitors.
Involve Luka Modric in the game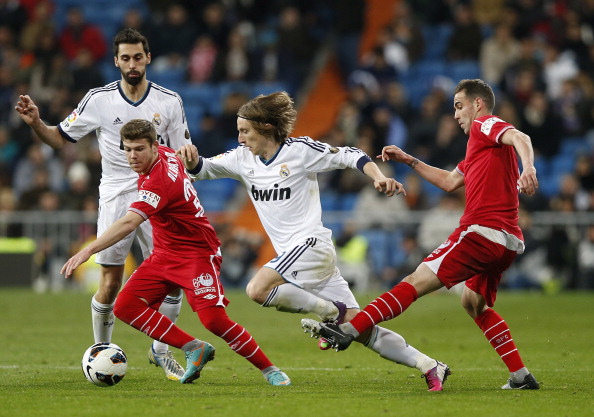 Coming back to the first point about intricate football being the need of the hour, it is difficult to see why Luka Modric should not be placed in the Madrid starting eleven, ahead of Khedira. The former Tottenham man has a wide range of passing and dribbling skills, and also knows the English game very well, making him an obvious choice for selection. Khedira, on the other hand, is more useful when Madrid expect that they shall need cover for their defence, and is not quite as creative as the aforementioned Croatian. United are unlikely to be loading players up front and chasing the game from the get go, making this a smart decision, if it does indeed happen.
Double mark Robin van Persie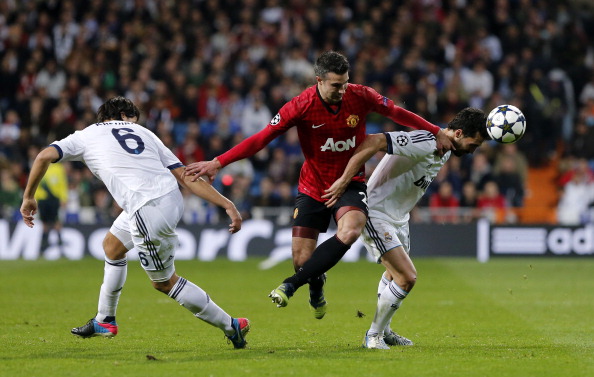 As just mentioned, the home side are quite unlikely to be chasing the game, at least right from the beginning, relying instead on disciplined defending, and creating chances without leaving themselves exposed at the back. This means that RvP is likely to have little support up front, allowing himself to be marked without too much risk of letting someone else slip. Additionally, with RvP cut out from the game, United are very likely to struggle for a leader in attack, meaning that the risk of asking two players to keep an eye on the Dutchman is well worth the reward.