Five things that Roman Abramovich must do at Chelsea
Dear Mr. Roman Abramovich…..
Firstly as a Chelsea fan I would like to say: thank you for holding onto this club despite reportedly splurging £1 billion to bring the club to where it is today.  
Since your arrival we have won three Premier League titles, three F.A. Cups, two League cups and a couple of Community Shield titles. Not that you need any reminding but its hard to not boast of such achievements when they have been accomplished in just nine years. Being able to celebrate a league title in the centenary year was a dream which you helped us achieve. What you are doing at the club is fantastic and I know that I speak for all the Chelsea supporters when I say that we wish you to continue indefinitely. Having said that, there are a few pointers or "suggestions" as I like to call them that I wish to put before you.
—————————————————————————————————————————–
1) The Manager Rotation Policy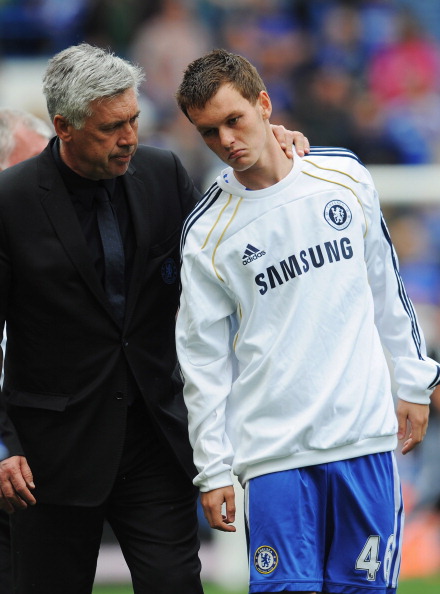 One of your favourite games seem to be indulging in the managerial merry-go-round. Having appointed six different managers during your tenure this needs no introduction. The policy seems to have worked as non performing managers were quickly replaced yet it has led to an instability and rigidity in the club. New managers are afraid to experiment as they know that under-performance will bring their head onto the chopping block. This is one of the reasons why we still see Chelsea playing Jose Mourinho's fabled 4-3-3, the one with which he turned Chelsea from a good club to a great one. Ancelotti tried the 4-4-2 diamond but quickly reverted back to the 4-3-3 in the second year.
—————————————————————————————————————————–
2) Show Villas-Boas some support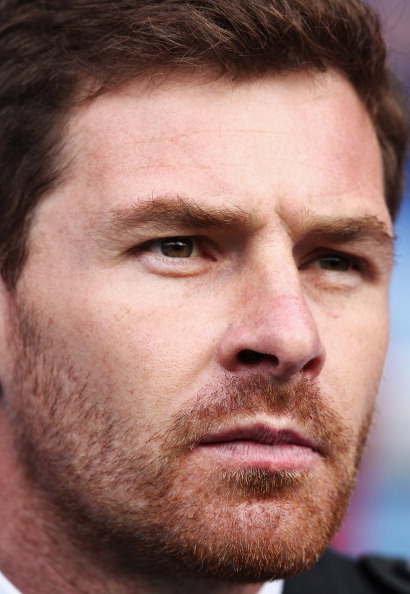 Well how would you like it if some fella of your age teach you something in which you considered yourself as an expert in? Well that's the scenario at the bridge. Andre Villas Boas is coaching a bunch of players who are of his age ( read.. Drogba, Lampard, Malouda and company). What do Guus Hiddink, Alex Ferguson and Arsene Wenger have in common? Well they are old guys who are respected by footballers. When they usually say something it is meant to be taken seriously. The reason AVB has lost control of  the dressing room is probably because half of what he says goes in through one ear and comes out from the another. The players simply don't take him seriously. Now there seem to be rumors a plenty that AVB is about to be fired; that he's gonna replace Ranieri at Inter and either Jose Mourinho or Guus Hiddink is set to make a comeback at Chelsea, I would like you to really reconsider this decision.
The guy has just guided, FC Porto, undefeated to a treble . Hell, he's not an idiot. He must have done something right. After all that's why you paid approximately £13 million to get him from Porto, you might as well give him a season more. Give him enough space to make bold decisions. For a person who was the Head scout at Chelsea knows the innards of the team. Just give him some time to get things in order. And no, Mr. Abramovich one season is not enough.
—————————————————————————————————————————–
3) The Stamford Bridge Stadium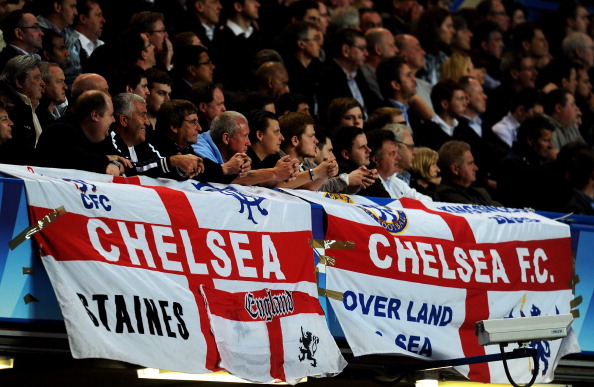 We can argue that Stamford Bridge has been Chelsea's home since its inception and that the club is emotionally attached to the ground. Arsenal faced the same dilemma when they planned to move from Highbury – what they so affectionately called the 'Home of Football' to its present Emirates ground.
I don't see that happening anywhere at Stamford Bridge. It's no longer the fortress it used to be. When we fall behind in a game, suddenly the cries of the visiting fans seem much louder than ours.
You could argue that we had the best home record during the 87 unbeaten league games, but well where are we now. When we enter the Emirates Stadium, the Etihad Stadium or Old Trafford , the opposite fans are vocal in their support and the huge numbers only makes it even more intimidating. The simple fact of playing at Nou Camp is intimidating to many  because of the  98,000 screaming fans and to top it off with a world class squad is an icing on the cake. The mere fact of playing the team at their home ground should be ominous for the opponents. The homes of Bayern, Borussia and Real Madrid are all about 70,000+ seaters. Screaming fans and great teams are an unbeatable combo in the world of football.
Another reason we see Chelsea under-performing at home is because of the Home ground itself.  During the era when Chelsea was among the top 6-7 teams, the 42,000 stadium was probably enough, but since Chelsea have broken into the 'elite' top four and are  consistently battling for honors today; the stadium is extremely inadequate to house more fans.
The transition is not going to be an easy one but one that is necessary for the club to make. Another important reason it has to be implemented is due to The Financial Fair Play Rules. Only by increasing the revenue coming into the club can Chelsea hope to at least break even in their profits after their exertions in the transfer market. (P.S. Also some semblance of bragging will be achievable  with a bigger stadium.)
—————————————————————————————————————————–
 4) Get Fernando Torres a Supporting Playmaker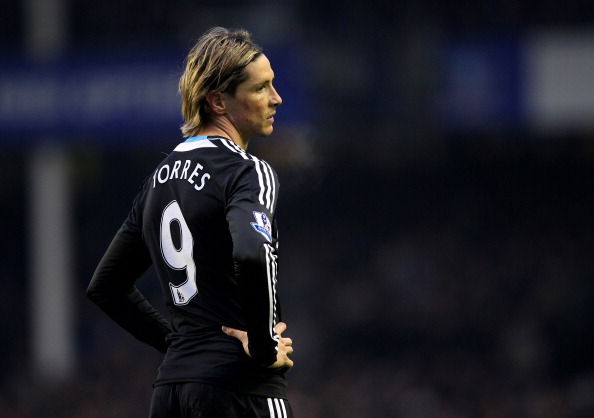 Chelsea has been severly criticized ever since Fernando Torres became a record signing last January.  Torres lack of goals was blamed on his lack of confidence. Right now he probably has zero confidence for not scoring many goals over 1000 minutes of football. We see him taking too many touches to get into position before scoring because he does not want to miss and become the butt of a new set of jokes. But get this, when he just transferred he had the confidence, so why didn't he score? Pressure of being a £50m transfer? Could be. I think the real reason is that he lacks some one who can pick out precisive defense splitting passes for him to poach on. Something he was able to do in front of the combined force of Xabi Alonso and Steven Gerrard.  Torres himself has admitted that Chelsea played at a much slower pace than what he was accustomed too.
Chelsea have already destroyed his confidence and Del Bosque, the Spanish National Coach has him ostracized from the team. We need to look at players like Porto's Joao Moutinho, Athletic Bilbao's Iker Muniain, CSKA's Alan Dzagoev(a self proclaimed Chelsea Fan), Santos' Ganso to name a few. Real Madrid's Kaka was rumoured to be interested in a switch to Chelsea. A playmaker of that quality could surely fire up Fernando Torres to return to his goal-scoring ways. You paid the hefty price for a reason. So why not build the squad around him? He's livened up since Mata's arrival but still the lack of pace from others is dragging him back. We have an essentially defensive or centrally oriented midfield ( read Essien, Miereles, Ramires, Mikel and Romeu) none capable of regularly providing precisive passes for Torres. What we need is someone like a David Silva, Cesc Fabregas. Don't tell me that he plays with them in the national team and yet he doesn't score.
—————————————————————————————————————————–
5) Ray Wilkins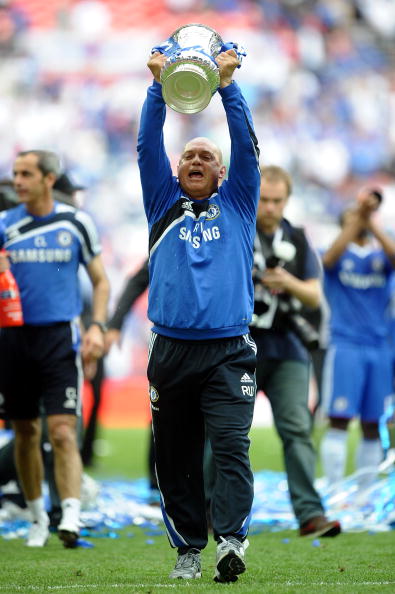 Neither do I know the real reason why, Ray Wilkins, was sacked nor do I want to know. All I know is that when he was at the club, the season before we won the Double. After he was relieved of his duties and we went into the dramatic winter form dip. Though we recovered and almost got back the title we saw the effect his sacking had on the team. Although you have done great by bringing a former Chelsea player Roberto Di Matteo into the setup we are still suffering from the aftermath of that decision. We have slipped during the winter once again. All I'm saying is it's worth taking a look at.