Barcelona vs. Real Madrid. Spain vs. Catalonia. El Clasico. One of the great rivalries in Spanish, nee world football. When these two behemoths collide, planet football stands still. And with good reason.Goals are almost certainly guaranteed but when even they are in short supply, the combative nature of the fixture ensures that controversy is never too far away. This was never better evidenced than when Jose Mourinho was in charge at the Santiago Bernabeu.Thankfully, we are past that bombastic stage of the Clasico, and we are back to talking about the football. Both teams are playing good football, and have been kept apart in the Champions League semi-final draw.We've never seen an El Clasico Champions League Final. Here are five reasons why now would be a great time to start:
#1 Best of the best
The biggest games in the world need the best players in the world.
The Champions League final has definitely seen some of the best over the years, but it's doubtful that there would have ever been a role call quite like there could be in Berlin if both teams make it to the final of this season's edition.
Kroos, Rodriguez, Isco, Benzema, Bale and Ronaldo for Real. Iniesta, Rakitic, Xavi, Busquets, Messi, Neymar and Suarez for Barca.
It's a prospect so tantalising precisely because it's a winner-take-all situation. As with last season's Copa del Rey final, there'll be no cagey, overly tactical chess games going on here. Just pure unadulterated football, stripped back and in all its glory.
A classic Clasico if you prefer!
#2 The 11th or the 5th?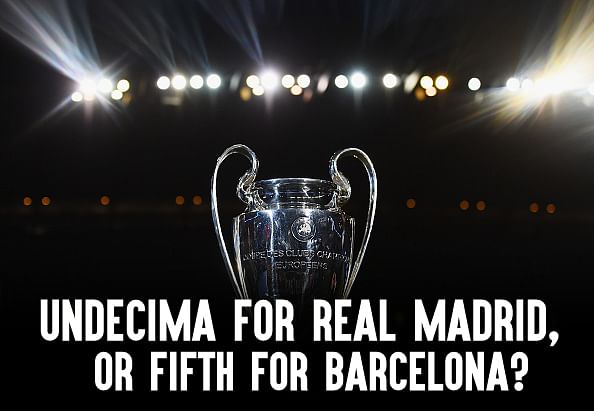 It took Real Madrid over a decade to win their 10th European Cup. La Decima ended up becoming the Holy Grail for all Madridistas and when it arrived, there was a very real sense of a cloud having lifted over the Santiago Bernabeu.
The win also put even more daylight between Los Blancos and AC Milan, second in the all-time list of winners with seven.
The Catalans remain slightly further back on four, and a win against their fiercest rivals will not only give them exactly half the amount of trophy wins as Real, but it will elevate them to joint third in the winners list alongside Liverpool and their opponents in this year's semi-finals, Bayern Munich.
All to play for and being a clasico would add an extra edge to proceedings.
#3 No better farewell for Xavi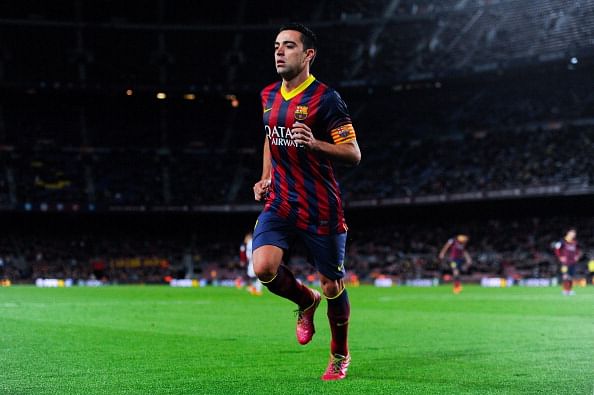 If all of the media speculation, including from Sky Sports, is correct, then this is Xavi Hernandez's last season at Barcelona.
A player who has passed a football more than any other player in the world over the last 17 years is seeking pastures new, with Qatar looking likely to be his preferred destination. There isn't another player who represents Barcelonisme more than Xavi and it will be a sad day indeed when he hangs up his boots for good.
For someone who has embodied all that is great about club and country, Xavi deserves to go out with the best possible send off. What better opponents for him to face in his swansong than one of the best and most attacking Real Madrid sides for years.
It would bookend his excellence in the most appropriate way.
#4 Spain to rule the roost again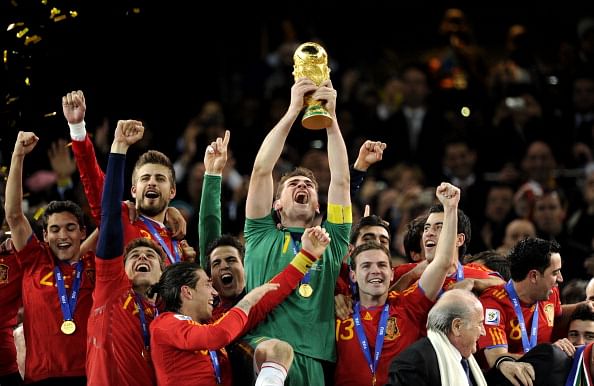 Spanish football has, realistically, authored the game in Europe over the last seven years.
2013 aside, when both Barca and Real were comprehensively outplayed at this stage by the twin German terrors of Bayern Munich and Borussia Dortmund, La Liga has stamped its mark all over national and domestic competitions.
Spanish players from both of these great clubs have enjoyed almost non-stop success since the European Championship win in 2008 and with a number of them now coming toward the business end of their careers, La Liga's biggest game needs to be played on world football's biggest stage.
20 Champions League or European Cup final appearances between them, but never against each other. There'll never be another opportunity to have such a star-studded cast at the peak of their powers at this point in the competition.
I think it's time..
#5 Messi or Ronaldo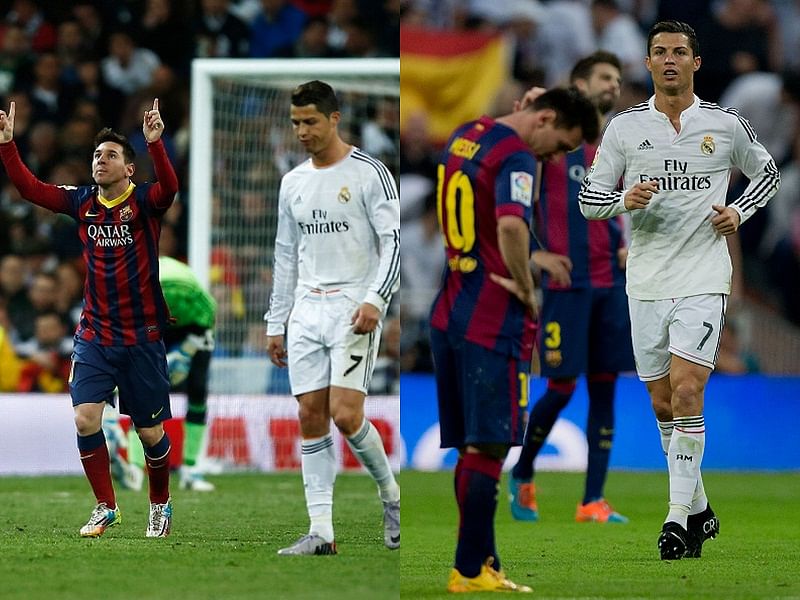 If both Lionel Messi and Cristiano Ronaldo remain fit and healthy then whether consumers like it or not, much of the narrative of any Clasico final will be written by them.
During last season's edition, Cristiano was fairly anonymous against Atletico Madrid, yet still managed to get himself on the scoresheet and take many of the headlines.
In 2011 at Wembley, Messi was one excellent cog in an epic team performance against Manchester United. A performance so good that even Sir Alex Ferguson admitted that he had just been beaten by the best club team in history.
Messi could extend his all-time scoring record in El Clasico's if he were to be decisive in this one whilst Ronaldo will relish the chance of replicating his towering, match-winning header from the Copa del Rey final of 2011.
Game on!