Football Fans becoming more and more fickle?
842 //
19 Nov 2012, 23:43 IST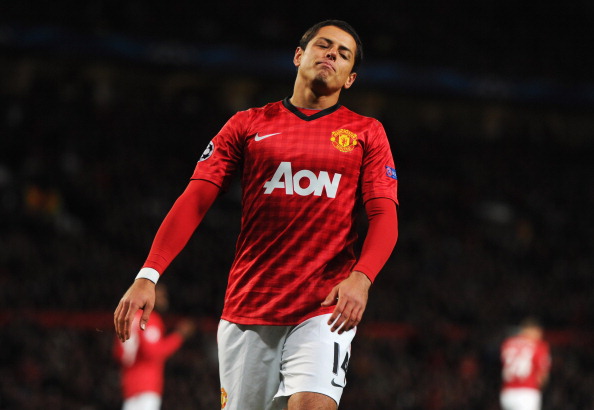 "A true fan will always wear team colors even when they lose. The world is full of ups and downs. You just have to keep getting back up!"
This was my sole belief since I started watching soccer in 2006. Just to clear the air, I am a dedicated Manchester United fan. I am writing this article in wake of the recent criticism that many fans have been doing over the social media after United's loss to Norwich on Saturday.
What I fail to understand is that why fans expect their particular teams to win each and every game that they play.  Sometimes the fans react to a loss as if they had put every ounce of their property at stake and their team made them lose it. Every fan must understand their exact roles to a soccer team – yes they are the heartbeat of a team, but they should not act as if they are the soul of the club.
We (fans) must understand one fact i.e our players feel equally disappointed in defeat if not more. Professional footballers are striving for trophies and wins all day long; thus they need not deserve the extra rant coming from their own supports for heaven's sake. There has been great debate about the involvement of social media in the game's current scenario and many clubs banning players for excessive use of it; the latest example being Wesley Sneijder of Inter Milan. Imagine our very beloved players reading our baseless rants. What would it do to their confidence, what would it do to their self belief when they see their fans putting their team's crest as their Profile Pic and shouting out unnecessary criticism of the team, players and manager.
We need to realize that they do not lose on purpose. If we take Man United's defeat to Norwich last Saturday, I would ask every Man United fans to answer this – When was the last time you saw United go 10 games without a win? Ever? I guess not. Now imagine the life of a QPR fan who doesn't have a win to show for his side's efforts this season so far (no offense QPR fans), but still week in week out they turn up to support their side.
Such negative talks were made in my friend circle after that defeat, as if they are the worse team in the world right now. Defeats and draws are inevitable in the modern game because every opponent we face is well drilled by their staffs and every player on the pitch is out to win the games.
I sincerely request football fans to not get impatient just after one bad result for your side (no matter which club you are supporting). Fans are the backbone of any club, try not to break it by your fickle and GLORY HUNTING behavior. Try not to send the message to the world that we only support our clubs when they win, because I feel when they lose and are low on confidence, they need us more, rather than after a win. We shall be with them through out the season , no matter what is the outcome in the end.