Football media: A journal of lies
1.79K //
09 Mar 2013, 23:42 IST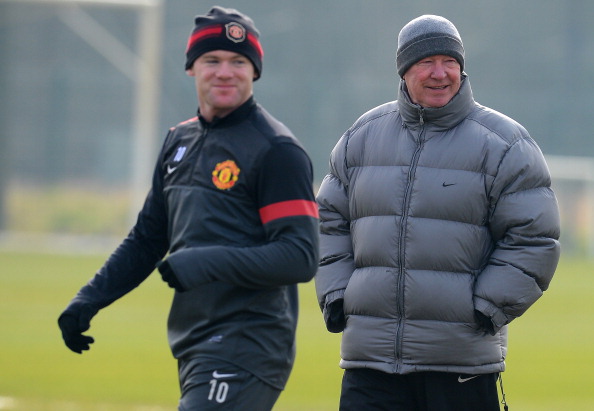 United's showdown against Real, a game that was dubbed to be the "Game of the Season", was full of controversy, excitement and drama. And yet, the one story that the British media decided to focus on was not Nani's red card or Rio's sarcastic clap or even Ronaldo's return to Old Trafford; instead it was Rooney starting the game from the bench, which apparently had greater ramifications for the press than what happened during 90 minutes on the pitch!
The above paradigm is unfortunately just one of numerous other examples of what is wrong with journalism in football, where the race to sell more tabloid copies seems to be more important than talking about things that matter!
So it was not surprising that Sir Alex's decision had laid the groundwork for Volume-II of the "Rooney transfer saga" to begin. This story was the total package, with sources, multi-million dollar price-tags and "tense" relations between manager and player. It seemed to be just a matter of time before Rooney was off to any one of the big clubs in Europe.  One media outlet even felt it pertinent to publish a story on how Manchester City would not bid on Rooney!
With headlines ranging from "Is Rooney fit for purpose?" to "United ready to sell 'reject' Rooney" and even the uber-lame "£25m and Roo can have him", the British press have been going all-in for what will be their biggest story till the transfer market opens again.If the papers are to be believed, then this is the plot of the saga so far:
Rooney and Fergie don't like each other and are not on talking terms anymore. He was dropped for the Real game because Sir Alex felt that 'Wazza' was not tolerable anymore and ahead of the biggest game of the season he decided that he wanted to sell his star striker for  £20-30 million.
This sort of sensationalism is nothing new. All the press need is a whisper and it isn't long before they set about weaving an intricate tale with its own inordinate share of drama, betrayal and shockers that will leave the reader wondering whether they were they living under a rock all this while. It was just a matter of hours, and Rooney had gone from an Old Trafford favourite to an unwanted waste of space in the media's eyes!
It's incredible how this "unnamed source" came out just after Rooney was dropped to the bench and even more impressive is the fact that this knowledgeable source accurately knew how much United wanted for Rooney too. I wish this source was around a few seasons back to save us from the emotional roller coaster that we went through with the Sneijder transfer saga or even the Eden Hazard saga at the start of this season.
But in all seriousness, anyone who thinks there's even an iota of truth in the nonsense these tabloids perpetrate, really needs to wake up and smell the coffee. If you're still not convinced about, here's an account of what really happened:
1.) Sir Alex drops Rooney in favour of one of Welbeck or Giggs, depending on who you think played instead of Rooney.
2.) Fergie's decision pays off as both Welbeck and Giggs put in flawless performances that night, with Welbeck responsible for Ramos's own goal.
3.) Media use the following equation to come to the conclusion that Rooney is going to be sold:
"Fergie drops best player, therefore, Fergie has a problem with top player and is ready to sell"
While Fergie's decision to drop Rooney caught everyone off-guard, anyone who watched the game will agree that it was setting up to be a tactical master-stroke as both Danny Welbeck and Ryan Giggs seemed to be a level above everyone else on the pitch and Real had no reply for either.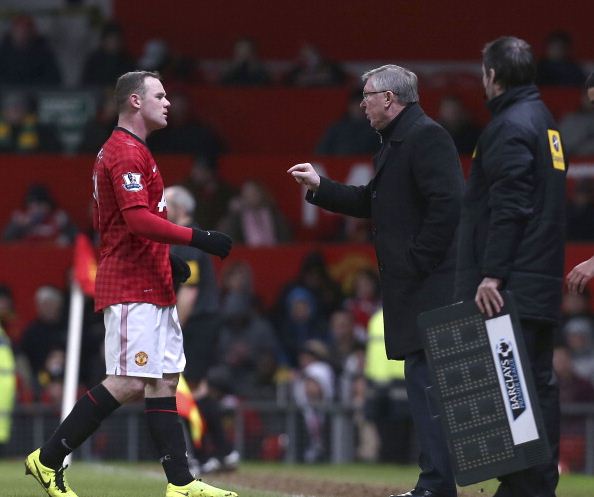 Fergie responded to the stories in the press characteristically, blasting the media and banning the Independent and the Daily Mail from his press conferences until an apology was tendered by them.
He started the press conference off with:
"The Wayne Rooney issue first? Or do you want to talk sense?
And continued on:
"The issue you're all going on about in the papers is absolute rubbish. I've banned two papers from the press conference and they won't get back in here until they apologise. There is absolutely no issue between Wayne Rooney and I. To suggest we don't talk to each other on the training ground is absolute nonsense. He understood the reasons for not playing him and that was completely tactical. And I think I was right. We don't always get it right but I think we did get it right. Danny Welbeck is the best player we have in terms of operating in a double role. We had to choke Xabi Alonso's ability to control the game, which Danny did, and that took away Alonso's control of the game and his ability to go further forward and be an attacking player. We don't always get it right but we definitely did on Tuesday."
I don't think anyone in the press really needed Sir Alex to explain the rationale behind his decision to drop Rooney but unfortunately in the rush to be sensationalist and help sell more copies, these so-called journalists were not only crossing a line between fact and fiction, but were also taking a gigantic leap and like most times, they fell flat on their face.
And instead of learning from their mistakes and tempering their enthusiasm for such rubbish, they just get back to it quite shamelessly. It's sad to see how journalism in football is heading down a dark path where morality, ethics and getting the news right seem to be over-run by a desire to be the first to an exclusive, without any research done on whether the story they are going to shove in our faces is legitimate in any way!
I don't think many people were surprised to see the stories on Rooney surface in the press after the Real game – a sign of how disillusioned and how little trust people have in the news they read in the newspapers. Sports journalists are no longer people who we look to for intelligent opinions and informed analysis on what happened in a match. Instead, they now don the hat of entertainers who write anything and everything that might sell.
If you are a budding sports journalist like me, dreaming of making a name for yourself, it won't take you long to realize that the world you dreamed of being a part of is nothing like what the reality is. It's not too hard to confuse some of these sites with the likes of  TMZ  and E News; after all, they all deal with the same thing – entertainment and gossip!
Who is to blame for this is another debate altogether but one thing is for sure – nobility in football journalism has become nothing more than a whimsical notion now.