Football needs arrogance, and its oddball characters!
2.86K //
26 Mar 2013, 22:32 IST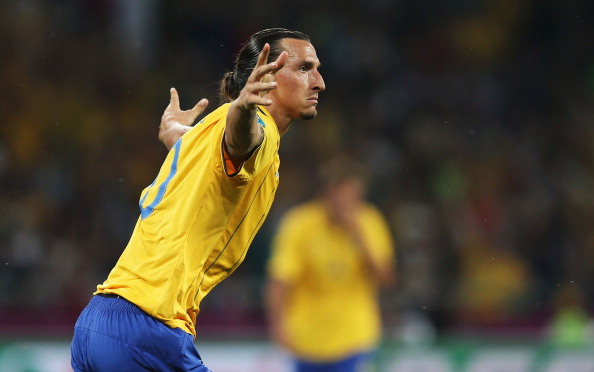 Zlatan Ibrahimovic, Cristiano Ronaldo, George Best; what do all of these players have in common? The simple answer might be money and fame, but what really sets them apart is their attitude. These players, so naturally talented, have so much belief in their own ability. Their confidence comes off as arrogance.
But isn't football more blessed because of their presence than it would be during their absence? Can you imagine Real Madrid (or Manchester United before them) without Ronaldo running down the wings? Or Sweden without Ibrahimovic? Or football without George Best, the man who paved the path for the lifestyle that we have now come to associate with footballers?
Football, while always being a team game, needs such characters. Players who consider themselves larger than life, think themselves to be better than the rest, and are not afraid to speak their mind. How many people now know and follow the French Ligue 1 since Ibrahimovic's summer transfer, and his patronizing comments since then?
These players, while possibly proving to be a hindrance to the team (as in the case of Ibrahimovic at Barcelona), quite easily draw more attention to the club with their attitude. They are like the beacon of light that stands out and draws more fans towards the team. They act as the catalyst that encourages younger generations to pick up the football and live their dream – how many of us have been inspired by Ronaldo, and his sublime skill, along with his enormous amounts of self-belief.
Thus, it is a little sad when such classy players are let go by the wayside due to a team's inability to incorporate the player's style into their philosophy, as the players are themselves – and rightly so – unwilling to change the style of play that had made them household names. Rafael Van der Vaart and Dimitar Berbatov are perfect examples: both highly-talented and entertaining players, who were forced to move out of their respective clubs due to their club's inability to make them the focal point.
However, since his transfer to Fulham, where Berbatov is probably the best of the lot and has been given the main role, the man has come out with all guns blazing, and has been the driving force of the team, proving just how good he really is.
Arrogance, while suited for some, is not something that many players can successfully pull off. A look at Nicklas Bendtner, who is famed for his arrogant attitude and interviews, has so far found it hard to match his performances on the field with his prowess off it. Equally disappointing for Arsenal fans and a comic relief for the others, Bendtner was never seen as one good enough to back his own lofty expectations.
Then, there are the likes of Mario Balotelli, who are as enigmatic as they come. Players whose talent is never in question, but whose performances can be equally awe-inspiring as they can be frustrating.
Fans, managers and the media may try to change these people, but should they? Should talent be controlled and made into something, while not mediocre, less exciting? Would we ever be able to see Ibrahimovic attempting an overhead kick 30 yards from goal without him believing that he was talented enough to execute it successfully (not to mention his cheeky back heel against Italy in Euro 2004, among many others)?
Or would we have ever heard quotes like, "If I had been born black, then you never would have heard of Pele," from the incomparable George Best?
If you really look into it, aren't such characters needed in the sport? Aren't they reason enough to follow the beautiful game?
While many may disagree, arrogance does have its place in football.