Football players who never fulfilled their potential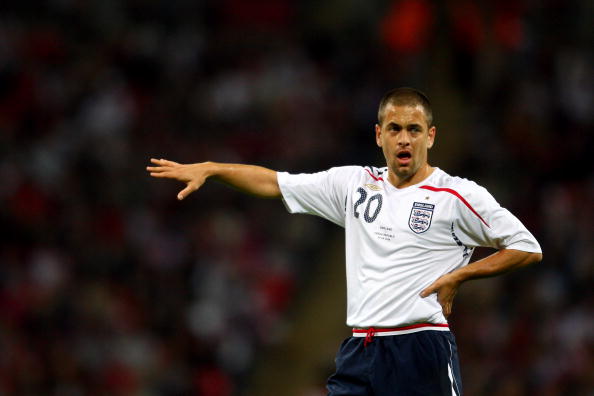 There has been a mixed reaction to Micheal Owen's retirement. In the first team Michael Owen played for, he scored 34 goals in the season, and NINE in one match, all in the first 20 minutes. The youngest goalscorer at Liverpool, Owen had lightening pace and sleek finishing, making him a superstar in the late nineties. But due to constant injuries, we could never see the best of him. Here are a few other footballers who could never reach the zenith. The reasons vary from injury to work ethics. Also, this list isn't exhaustive, nor is it a comparison between the players.
Adriano
For one thing, if you randomly google "best goals', you will surely find this guy's videos next to Roberto Carlos' banana kick. Dubbed as a successor to Ronaldo, Adriano had almost everything going for him at Inter. However, his work ethics were in question when his off-the-field antics made bigger headlines. He moved back to South America and hasn't really made big headlines ever since.
Ricardo Quaresma
Another Inter Milan player, Ricardo and his trickery billed him as the next C. Ronaldo. Brilliant at Porto, Ricardo saw himself fall down the ranks when Jose Mourinho was the coach. He was even loaned to Chelsea to rejuvenate his career, but he never fit into their plans. The man who showed us the Rabonas and the Trivelas was then suspended from Besiktas. He has now joined Al Ahli.
David Bentley
At 22, everyone at England thought that they had finally found the new Beckham. With THAT goal against Arsenal, he was proving he was something more than that. However, with less playtime at White Hart Lane and getting loaned out to smaller clubs, he never looked like the player at Blackburn. Now returning to Blackburn, the 28 year old may wish he had stayed there 4 years back.
Joe Cole
With brilliant goals at Chelsea, the England and former Hammer looked like he would follow another Englishman's footsteps, Frank Lampard. But with injuries hampering him every season, Chelsea brought in replacements. With no room for the lad, he moved to Liverpool and West Ham thereafter. More than Chelsea, it was England that missed his services on the wings. Now with the pacey Walcott and Sturridge coming into the picture, this door looks to be closing on him as well.
Louis Garcia
Ranking 43rd  in the 100 Players Who Shook the Kop online poll, he is remembered for more than the ghost goal against Chelsea at the Champions League semi-finals. But with critical injuries, he could never bring back the form of 2005. He was transferred to Atletico Madrid, which saw another Spaniard going the other way, Fernando Torres.
Giovani Dos Santos
A technically gifted Barcelona product, Dos Santos looked like another superstar to be born at the Camp Nou. Barcelona thought it fit to stick and develop Bojan Krkic and sold Di Santo to Spurs. With just 12 first team appearances and subsequent loans to lower English divisions failing miserably, Dos santos is now playing for Real Mallorca.
Owen Hargreaves
It was surprising to see an England team with players who know each other's strengths and weaknesses, due to the Premier League games, could not play together as a team, whereas an England player from the German giants managed to steal all the eyeballs. The defensive midfielder was immediately snapped up by Manchester United. However, the season long injury spells never let him be a regular. Even a surprising move to Manchester City couldn't change his luck.
Other notable mentions: Mark Viduka, Jonathan Woodgate, Shaun Wright Phillips.