Frank Lampard: the pride of England, the heart of Chelsea
1.42K //
30 Mar 2011, 22:10 IST
For a player who hails from a footballing family, his father being a former England defender and his uncles and relatives being the distinguished Redknapps, passion for the beautiful game is something that comes naturally for Frank Lampard. A man of sheer determination, incredible stamina and known for his powerful long-range shots, piercing runs from midfield and spot and corner kicks that are alone worth millions of pounds, Lampard is a footballer who oozes class, substance and elegance.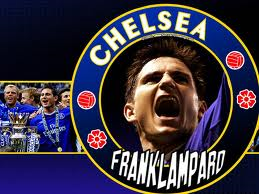 Lampard's ship started sailing at West Ham United, where his father was an Assistant Manager, made a quick stop at Swansea City, but finally anchored at Chelsea for 11 million pounds where his rise to the very top of footballing circles began. Since his pre-season debut for the Blues against Leyton Orient, Lampard's improvement at Stamford Bridge has been spectacular. In the past 3 years, the graduate of the West Ham academy has reached the skies with a massive amount of achievements to his kitty, which includes titles in the form of EPL, League Cup, UEFA Intertoto Cup, FA Premier Asia Cup, FA Community Shield and FA Cup and individual honours which include the FIFA World Player of the Year runner-up, European Footballer of the Year, a place in the FIFPro World XI Team and FWA Player of the Year in 2005, and has thus grown into an invaluable asset to Chelsea in midfield.
Possessing the knack to come up with crucial goals at crunch moments, Lampard is the ideal man to turn to on a big occasion, and his most famous moment came in the 2008 Champions League final in Moscow where he scored the all-important equaliser before half-time against Manchester United to tip the balance of the game and push it into extra-time and ultimately penalties.  Though Chelsea lost the final, thanks to John Terry's infamous slip in the rain soaked Luznikhi stadium turfn after Lampard scored a pressure-cooker penalty, that was the night when Lampard and Chelsea came agonizingly close to ending their duck at Europe's premier competition.
In the very next season, Lampard showed his gladiatorial spirit and passion for Chelsea yet again as he helped exorcise the Champions League demons of Liverpool in a wildly fought 4-4 draw in an wildly fought 4-4 draw second leg at Stamford Bridge.  With Liverpool taking the lead and looking to head home comfortably home at one point, stand-in captain Lampard led from the front and put up a spirited performance, coming up with two crucial goals, one of them being an 89th minute equaliser to put Chelsea through to the semis and book a date with Barcelona.
His sterling role in his club's Double winning campaign last season as he was voted the top performing midfield of the season notwithstanding, Lampard knows that Europe is the frontier that he craves to conquer at all costs.  In a season where Chelsea have endured  a wild slump in form due to the absence of their star midfielder for a long time, Lampard's return to fitness and form bodes well with the Blues' plans for resurgence in the Premier League title race and conquering the all-important Champions League trophy at Wembley.  A man whose time at the international circuit is going to be up soon and doesn't stand a bright chance of winning an international trophy, Lampard's realistic chance of etching his name along the game's greats lies in this ability to help Chelsea capture their holy grail in Europe.
Called by critics as a footballer who lacks a real appetite for international combat, Lampard is a great player stuck in a flawed England system.  But he, of course, knows that his real country is Chelsea and the loyalty he has showed his club ever since his move from West Ham despite moves by his former manager Jose Mourinho to pry him away from London to Inter Milan is commendable.  This passion for Chelsea is why his return to form means writing off the Blues for major silverware this season is completely foolish.
Edited by Zico