Frankie deserves more respect from Chelsea
954 //
31 Dec 2012, 13:25 IST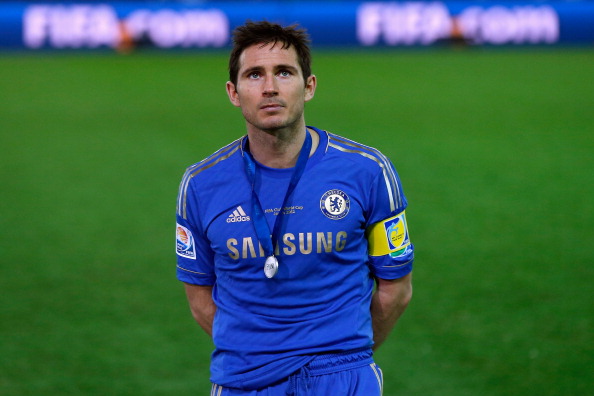 When a player in excellent form won't change the club, its quite usual. But what if the club doesn't want an in-form player? All of us say that its simply a stupidity, right? But it means nothing to Chelsea owner Roman Abramovich. The Russian business magnet has no habit of considering too much of the feelings of fans and players. The appointment of Rafael Benitez as interim manager is a simple example of that. And that attitude is again invoked in the contract issues of No.8 Frank Lampard.
Frank Lampard joined Chelsea from West Ham back in 2001. Since joining, he has been playing in the vital role of Chelsea's midfield engine. He has won almost all in a Blue shirt during a long spell of 11 years. At the age of 34, he is something 'special' who cannot be imitated by anyone. But his future in Chelsea remains unbalanced. Reports say that Abramovich is clearly uninterested to give Frankie a new contract. His old man-out attitude works as a barrier in this matter.  But omitting such an in-form, experienced legend is surely not a good idea that the owner must realize.
Frank Lampard means a lot to Chelsea and fans. He is the all time top scorer of the club. His leadership mentality under pressure is still appreciable. Other Chelsea players, except captain John Terry, are lacking this quality. We can see that during Chelsea's poor run of form in the Premier League in November, both Lampard and Terry were injured. That poor performance clearly shows that Chelsea is nothing without Super Frankie and Captain legend JT. Lampard scored two crucial goals to secure a win against Everton at Goodison Park in 4 years, and earned a valuable 3 points to keep Chelsea's title hopes still alive, while main striker Fernando Torres again proved he cannot be a match winner for the Blues. In each match Lampard plays, he says silently that Chelsea means everything to him and he means everything to Chelsea. He deserves a lot of respect from Chelsea. Hope Abramovich realizes that Chelsea cannot afford to lose him. Let him complete his career at Stamford Bridge.