Gianfranco Zola wants to be back at Chelsea, in the future
769 //
12 Dec 2012, 12:20 IST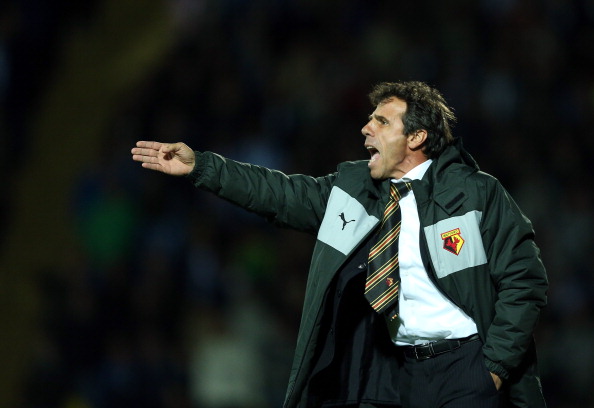 Gianfranco Zola, arguably one of the best players to have donned the Chelsea jersey, and to have played in the Premier League, is looking forward to a fairy-tale return the London club, at some stage. He weaved his magic throughout the seven seasons he was at the club, and was clearly a fan favourite. He scored unbelievable goals, dribbling past 4-5 defenders and made them look like rookies while  delivering accurate passes. Yes, he did it all. The Little magician was made the Player of the Year twice, and was voted as the club's greatest ever player in 2003, acquiring 60% of the votes. He was one of the several continental players signed by Ruud Gullit in the late 90′s and wore the number 25 jersey. His number 25 jersey has been retired by the club, as a sign of respect for the Italian. The hunger in him, the way he played his football and his vision were some of the reasons why he'll always be etched in the memories of Chelsea fans.
He is keen to make a return to his beloved Club in the near future as their manager, but admits that he is not yet ready to take such a giant leap. Zola is currently the head coach of Championship club, Watford.
In an interview with France Football, Zola said, "I have been dreaming of becoming a good manager, one who can lead a team like Chelsea."
"I work really hard for it. I do not know if I will (manage Chelsea). I think I have the abilities but I do not think I am good enough yet."
"It is only my second coaching experience in a club after West Ham. I still have a lot to do."
"I am really pleased by the plans (at Watford). I know how serious the Pozzo family are. This is the best place I could have found to develop as a coach.""
It would be an amazing sight to see Zola back at the Bridge but it looks unlikely in the near future. However, it may happen a few years down the line, maybe after he gets more exposure to competitive football as a manager. He's just 46 years old, and has a long road ahead. Hopefully, someday, the Bridge will bow down again to the Master, this time in a different role.