Gigi Buffon's tribute to Francesco Totti's 20 years in Serie A
4.39K //
27 Mar 2013, 23:16 IST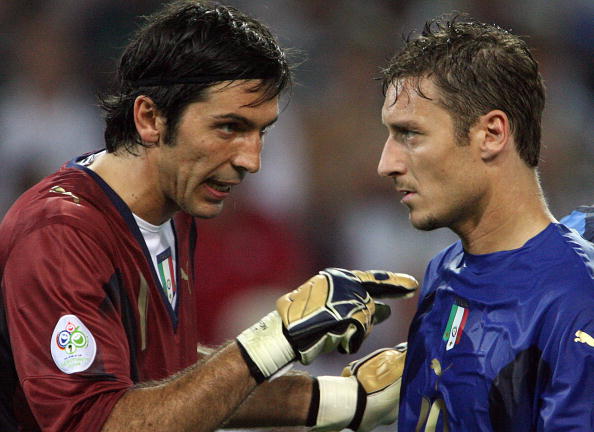 On Francesco Totti's 20th anniversary of his Serie A debut, Juventus captain and close friend Gigi Buffon sent a message to the Roma star, congratulating him on his historic feat and shedding light on the on-field rivalry between the two.
"Dear Francesco, you have made ? Italian football history," said Buffon in a statement to news agency ANSA.
"Twenty years in Serie A, what an achievement… I still have the image of your first goal in my mind, it was a Roma-Foggia tie.
"We're friends, you know how much I care about you. We started together with the Under-15 side, we had some splendid years together in the national team and we continue to meet as opponents in Serie A.
"You often score against me (10 times to be precise, that's how many goals you have netted) like a champion who has forgotten our friendship…
"Then, at the final whistle, there are smiles between us again, like when I saved a penalty that I feared you would chip – it saddened me that was you.
"We are from a fortunate generation. It's true that every season after the age of 30 is worth seven, but you seem to go back in time instead of ageing.
"You've written the history of Italian football, with the present and the future – you are a player who can not be doubted.
"And, for me, you'll always be an Azzurro. An embrace from your friend, Gigi."