Goals of the week (11th March to 18th March)
2.33K //
18 Mar 2013, 13:47 IST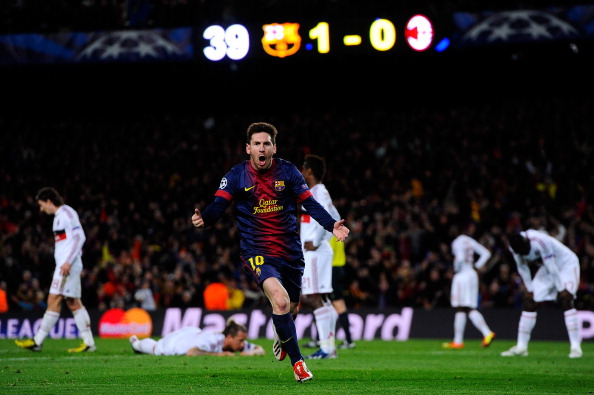 There were some close games this week, with Arsenal and Inter Milan just about failing to qualify for the quarter-finals of the Champions League and the Europa League respectively because of the away goal rule. Manchester City's title hopes were crushed after their defeat to Everton.
Here are the top goals from the week.
Lionel Messi, Barcelona v AC Milan.
Laurent Koscielny, Arsenal v Bayern Munich.
Nikica Jelavic, Everton v Manchester City.
Cristiano Ronaldo, Real Madrid v Mallorca.
Mario Balotelli, AC Milan v Palermo.
Philippe Coutinho, Liverpool v Southampton.

liverpool-gol-de-coutinho-premier-league_sport" target="_blank" rel="nofollow">