Golden XI: A team of Legends who never won the Ballon d'Or
Legends come and legends go. When a legend leaves, he leaves behind his memories in the sands of time. Few are recognized while few pass by silently, but all of them deserve respect.
Let us take a look at a Golden playing XI, a team of players who never won the prestigious Ballon d'Or even after having an illustrious career.
Goalkeeper: Oliver Kahn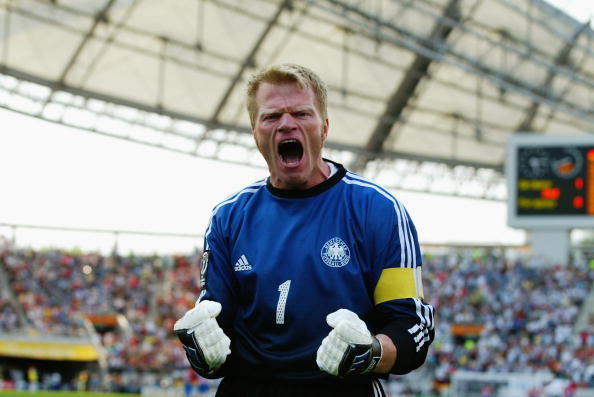 The German legend is widely regarded as one of the best goalkeepers of all time. Oliver Kahn won the UEFA Best Goalkeeper award four consecutive times. He also won the Golden Ball award at the FIFA World Cup 2002. The brilliance of the legend of Bavaria should have been honoured with a Ballon d'Or award.
Right Back: Cafu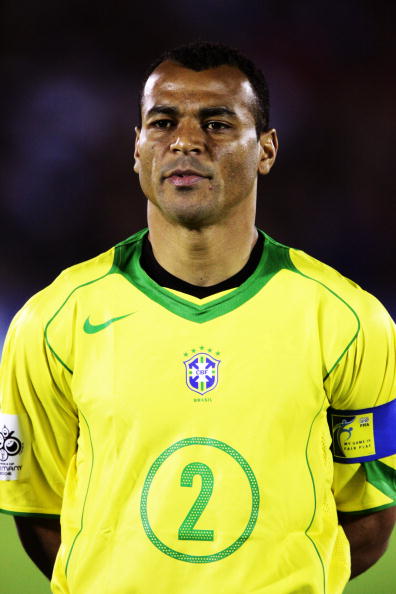 Cafu is widely regarded as the best full-back of the game. He was an attacking right back and a defensive giant, which even today are very rare qualities for a right back to have. He twice won the Serie A title, and also claimed a Champions League. Cafu remains the most capped Brazilian with 143 caps under his belt and won two World Cups for Brazil.
Centre Back: Alessandro Nesta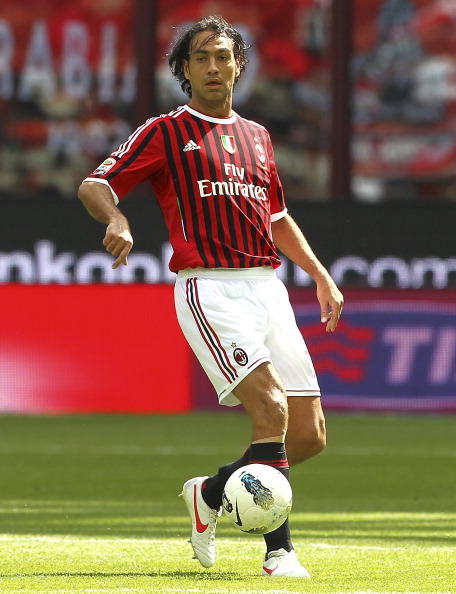 Alessandro Nesta is a four-time member of the UEFA team of the year. Nesta is regarded by many as one of the best due to his supreme tackling technique, aerial ability and his towering physical presence that made players like Zidane and Lionel Messi sweat to get past him. The AC Milan legend is a two-time UEFA Champions League winner and won the FIFA World Cup in 2006.
Centre Back: Bobby Moore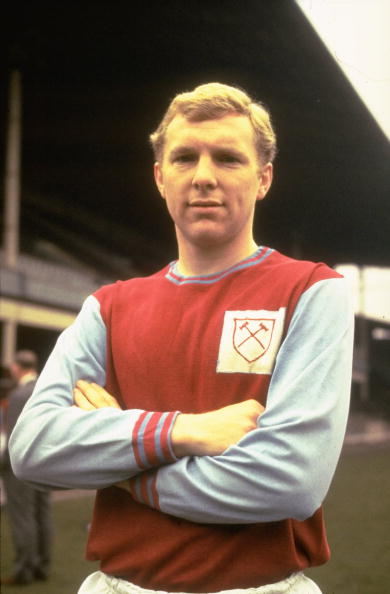 English football hero Bobby Moore is a legend of West Ham United. Bobby Moore won the 1966 World Cup. The great Pele described him as the greatest defender that he had ever played against. He won a total of 108 caps for the England team and was knighted by the Queen of England. Bobby Moore lost the prestigious award to his team-mate Bobby Charlton. Bobby Moore was immortalised with a statue outside the Wembley Stadium after his demise.
Left Back: Paolo Maldini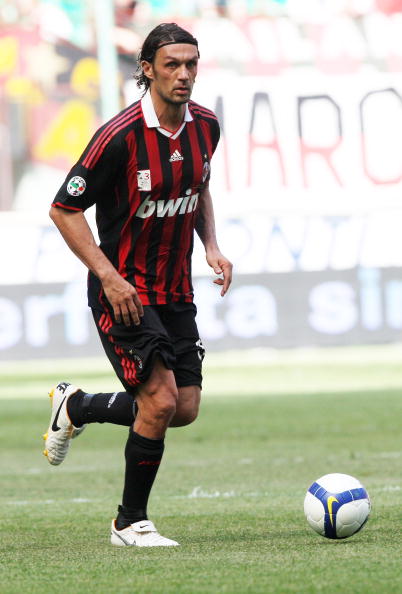 Maldini was a true symbol of greatness and a legend in the history of AC Milan. He won five Champions League titles with AC Milan and is a real role model for any aspiring left back. Maldini was also deployed at centerback and was more known for his positioning rather than tackling. Statistics say that Maldini averaged only one tackle every two games as he was brilliant at closing down the attacker, giving him no space.
Right Midfield: David Beckham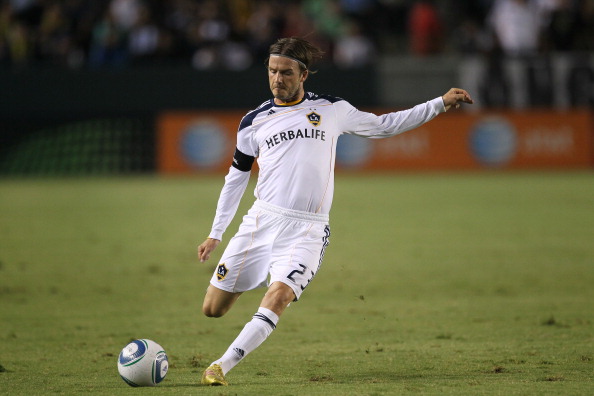 David Beckham is the most recognisable footballer and the face of modern football. Beckham is one of the greatest passers of the ball and a lethal free-kick taker. His crosses were pin point. He won six Premier League titles, two FA Cups, one La Liga title and a UEFA Champions League. Beckham won 108 caps for England, equalling Bobby Moore's record.
Centre Midfield: Michael Laudrup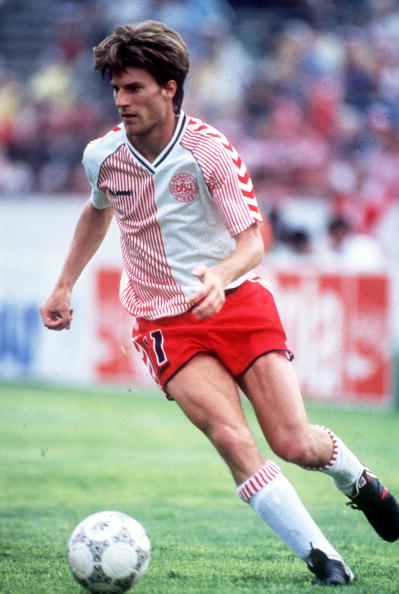 Michael Laudrup's elegant style and his magnificent passing made him a crowd favourite. Laudrup is said to be better than the legendary Zidane by some people. He won one Serie A title, five La Liga titles, a Spanish Cup, a Dutch League title and a European Cup during his illustrious career. Laudrup is regarded as Denmark's all time best player, ahead of Peter Schmeichel.
Centre Midfield: Xavi Hernandez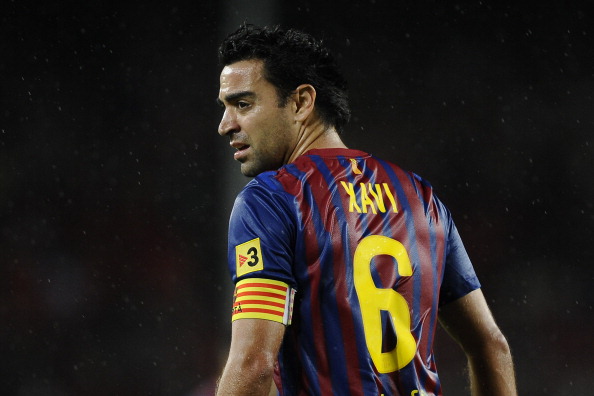 Xavi Hernandez is considered to be the best midfielder of the world at the moment. He possesses excellent close control, brilliant pin point pass accuracy, clever reading of the game and very rarely loses possession. His dead ball abilities are also world class. A rare breed, he dictates play at will. Xavi has won more trophies than any other Spanish player and has received 5 Ballon d'Or nominations in all.
Left Midfield: Ryan Giggs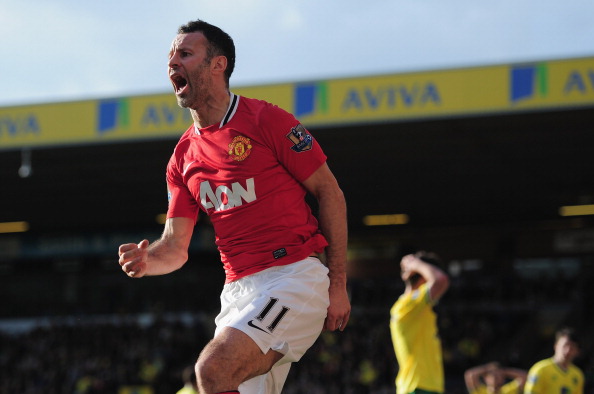 For those of you who still don't know who Ryan Giggs is, let me cite a few quotes about the great man by other legends.
"Eric Cantona is a great player, but he's not as good as Ryan Giggs." - Johann Cruyff
"This is embarrassing to say but I have cried twice in my life watching a football player. The first one was Maradona and the second  was Ryan Giggs." – Alessandro Del Piero
Ryan Giggs is a player who surely deserves the Ballon d'Or. Regarded as the finest winger that Britain has ever produced, he is a glorious dribbler, a magnificent crosser and a superb play-maker. With more than 900 appearances for United, Ryan Giggs is still tearing teams apart at the age of 39. Giggs has 12 Premier League titles under his belt, and counting. He holds the record for most number of assists in the Premier League.
Striker: Thierry Henry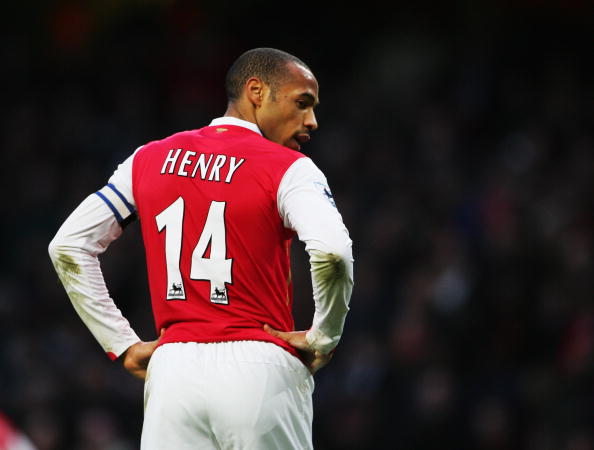 One of the most elegant strikers of his generation, King Henry, as they call him, is nothing less than a magician. Henry became a lethal and  clinical striker under the management of Arsene Wenger. He scored 228 goals in all competitions for the Gunners. Henry won two EPL titles and three FA Cups, a UEFA Champions League and a La Liga title. He was nominated for the FIFA World Player of the Year twice. Henry also enjoyed success with France after winning the 1998 FIFA World Cup and UEFA Euro 2000. Having scored 51 goals for France, Thierry Henry became France's top goal-scorer. Arsenal unveiled a bronze statue of Henry at the Emirates Stadium on December 10, 2011.
Striker: Alessandro Del Piero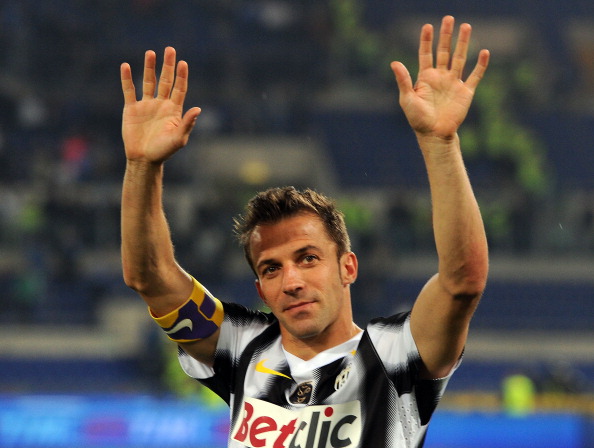 Del Piero is a perfectionist, a legend from Italy who has won almost everything for his club and also for his country. Del Piero featured in the list of 'Best European players in the past 50 years'. Del Piero can play as a supporting striker, attacking midfielder and also as a winger; thus making him a versatile player. This made Maradona comment – "He (Del Piero) is different to Zinedine Zidane. He likes to play, he feels it in his soul. Between him and the Frenchman, I choose him". He is a 6-time Serie A winner, has one UEFA Champions League and won the 2006 FIFA World Cup. A wonderful playmaker, a clinical finisher and a brilliant dead ball specialist has made this man one of the all time greats.
HONOURABLE MENTIONS: Iker Casillas, Lillian Thuram, Raul, Andreas Iniesta, Paul Scholes, Eric Cantona.