After Pep Guardiola won his first Champions League final in over 12 years, many were quick to speculate if he really is the greatest manager of all time.
The Spaniard has been successful in all the clubs he has been to. Pep Guardiola has no desire to be dragged into such conversations, as can be seen in his modest interviews. However, in this article, we look at his incredible career and try to see how he has surpassed his fellow counterparts.
Pep Guardiola's career has not exactly been smooth sailing. His inability to win the Champions League with Bayern Munich was seen as a failure by pundits during his time at Bavaria. What these pundits will be slow to acknowledge is that Guardiola's introduction of possession-based football in the Bundesliga indirectly influenced other managers.
---
Pep Guardiola indirectly won Germany the World Cup
The then Germany national team manager Joachim Low incorporated a similar style of football in the national setup, which had a core group of Pep Guardiola's Bayern Munich players.
That led Low and Germany to win the 2014 World Cup in Brazil. Low had previously lost to Spain in the semifinals of the World Cup four years ago. Spain were already playing the tiki-taka way. Therefore, Guardiola's contribution not only to Bayern Munich but to the whole of German football cannot be underestimated.
Guardiola's contribution goes beyond winning any Champions League with a single club, as it gave the Germans a philosophical underpinning on which to base their football.
Germany could not win the World Cup in 2006 when they hosted the tournament, and in which Low was the assistant coach under Jurgen Klinsmann. So, clearly, it was Guardiola who revolutionised German football from a tactical standpoint, even if he gets no direct credit for that.
---
Guardiola spending a lot of money has been worth it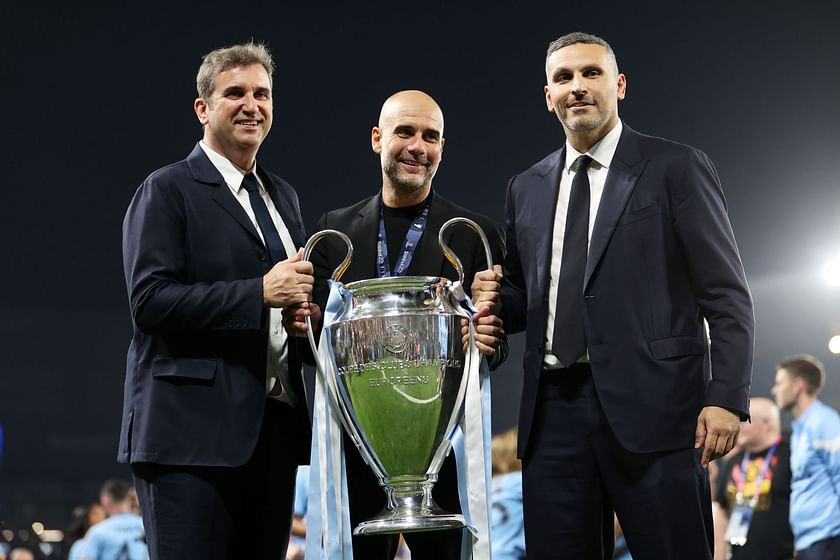 Another accusation hurled at Pep Guardiola from fans is that he's unable to win trophies without building expensive teams. Backed by Sheikh Mansour at Manchester City, Guardiola had to undergo numerous failed attempts before bringing the European Cup to the blue side of Manchester for the first time.
Since he first arrived in 2016, Guardiola spent an estimated billion pounds and yet until a few days back, he had no Champions League title to show for it. It seemed like Guardiola would finally end his European Cup trophy drought in 2021 but Chelsea laid waste to his plans on that fateful night in Porto.
Guardiola was criticised for spending so much money, and Manchester City were and are still despised by people all over the world for being funded by Middle Eastern oil money. Even his worth was called into question by some journalists, but other managers also spend exorbitantly.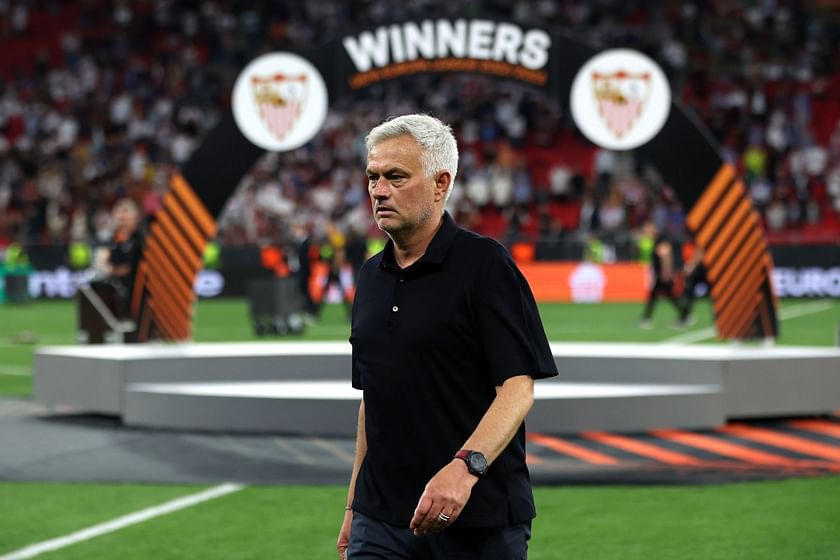 Diego Simeone of Atletico Madrid spent €1.04 billion and Real Madrid's Carlo Ancelotti spent €1.44 billion. Jose Mourinho himself, who has a reputation of building solid teams by splurging little money on players, also spent €1.71 billion. What is noteworthy is that Guardiola spent less than Mourinho, with €1.61 billion.
However, few managers can say that their football is as visually appealing as Guardiola's. Even though football is subjective, Guardiola teams have often been praised for their fluid movement, tactical adaptability and sheer beauty.
Also, spending money is not just restricted to the football industry. A director wanting to make a visually appealing movie must invest large amounts of money on costume, VFX and choosing the right locations. All these endeavours cost money, and yet there's no guarantee that the film would be loved by movie-goers.
---
Guardiola is the perennial innovator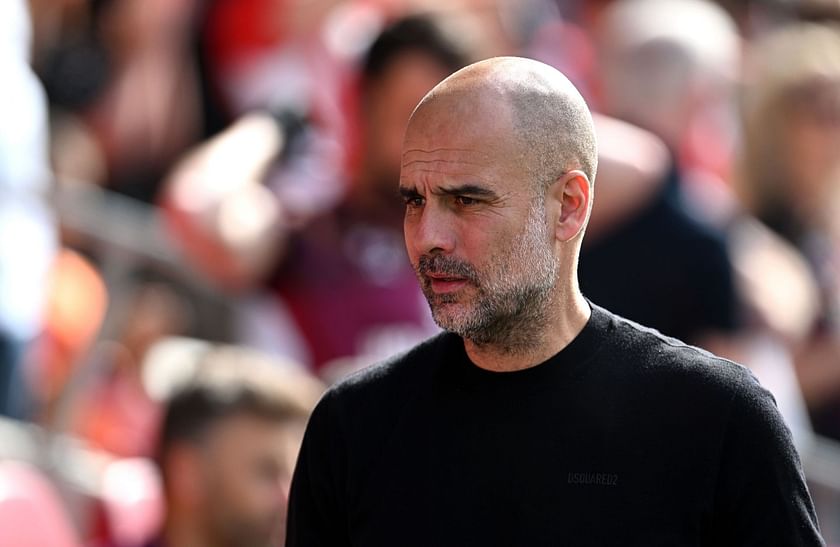 Few football managers in the world, if any, have the courage to change a winning formula as Pep Guardiola has. Evolution is the key to any successful long-time endeavour. However, to innovate is to discard the already existing framework, and this is where Guardiola has baffled many experts.
Innovation means one has to modify, change and even discard part of something that one already owns. Pep Guardiola was already one of the most successful mangers in the world. Yet, in the 2022-23 season, Guardiola decided to veer from his already fruitful course.
Instead of deploying a natural defensive pivot, he chose the ball-playing centre-half John Stones to be played in midfield to screen the backline. He then instructed his defenders to hack the ball clear when under pressure instead of playing it out from the back.
Also, with the arrival of Erling Haaland, Guardiola now has a 'target man' up front who can influence games with his natural athleticism and aerial prowess. All these options gave Guardiola the incentive to part ways with the most sacred tenets of tiki-taka for a more hybrid possession-long ball approach.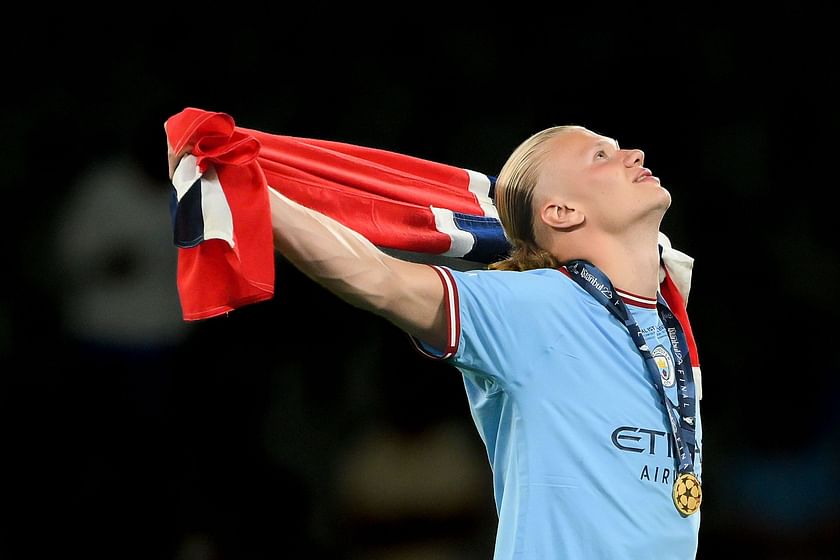 There was a time when Guardiola's tactical tinkering would almost always backfire. That happened most recently in 2021 in the Champions League final against Chelsea when the Spaniard opted to start with no defensive midfielder, but now things have changed.
What also makes the former Barcelona manager unique is that some of his great rivals stopped innovating and evolving more than a decade ago. Jose Mourinho was once hailed as a tactical genius after he famously 'invented' the park-the-bus.
It was an ultra-defensive tactic to nullify opposition teams from enjoying space at the back and to flood the penalty box with defenders. The aim was to deny the opposition from scoring by keeping a low block and in turn look to score through a swift counter-attack.
Mourinho has kept doing the same things since his Internazionale days, with being a little more attacking during his Real Madrid stint. Yet, his essential philosophy has remained the same.
It's also worth mentioning that while Mourinho has been competing in lower tier competitions like the Conference League and Europa League, Guardiola is still operating in the pinnacle of European club football.
---
Was Alex Ferguson better than Pep Guardiola?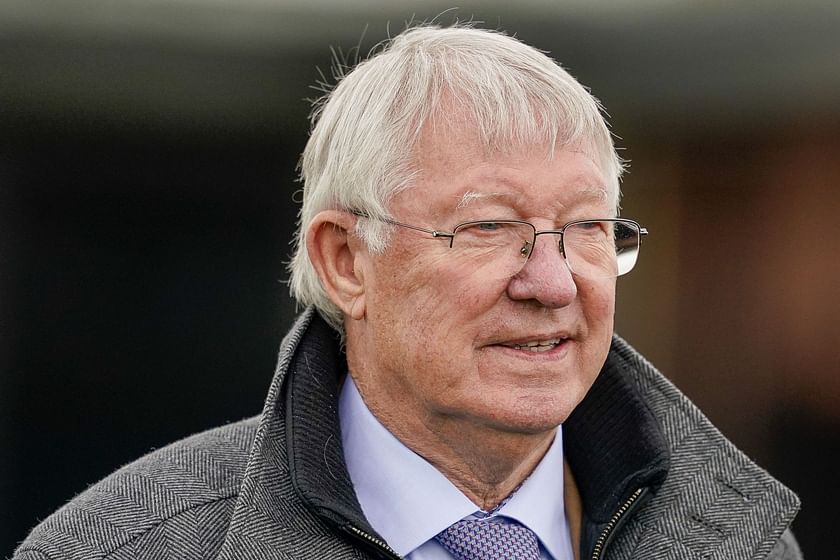 Some English fans argue that notwithstanding Pep Guardiola's great achievements, Sir Alex Ferguson is still the better manager.
It certainly seems like a valid argument, and perhaps it's a conundrum that can only be solved after the Manchester City boss hangs up his managerial boots. However, Guardiola is certainly the better tactician.
We must never forget that Guardiola got the better of Ferguson on two occasions, both times in Champions League finals. One of those finals, in the 2010-11 season, was played on English soil, at the Wembley Stadium, and yet Ferguson lost. Now Guardiola has three Champions League titles, one more than the Scotsman.
Most importantly, Ferguson himself acknowledged in his autobiography that the 2011 version of Barcelona was easily the best side he ever faced in his managerial career.
Sir Alex Ferguson has 13 Premier League titles compared to Guardiola's five, and the latter will probably never catch up with the Scot, as he plans to leave the Etihad in two years.
So this is a debate that will probably never be settled. So it comes down to preferences and memories the two greats of the game have given to fans.
---
Pep Guardiola is in good company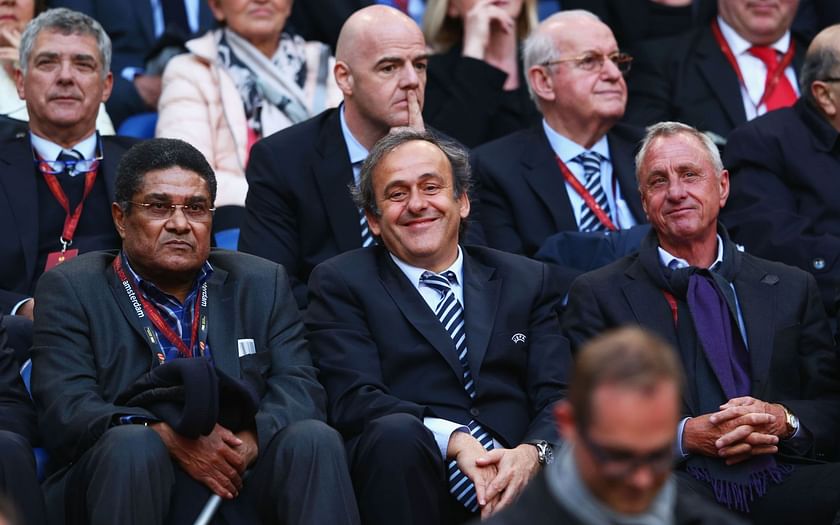 Pep Guardiola was a studious disciple of Johan Cruyff, and the two shared a deep bond until the Dutchman's demise in 2016. Guardiola has said he knew nothing about football before he met Cruyff, and one is inclined to agree.
Yet now, Guardiola himself has reached the same stature as Cruyff, at least as a manager if not as a player. Unlike Cruyff, Guardiola never led Spain to a World Cup final. Yet from a managerial perspective, Guardiola is every bit the innovator that Johan Cruyff was. The pupil has matched the master.
This is Guardiola's gift to the world of football.