Have manager sackings been as unfair as the LMA say?
620 //
21 Mar 2013, 03:16 IST
As Per the BBC the League Managers' Association are very upset at the number of managerial sackings in English football this year.  There have been some high profile victims such as Nigel Adkins and Brian McDermott in the Premier League lately that have restarted the debate started by the removal of Roberto Di Matteo in November. Rather than just crying foul, here I will look at some of these high profile sackings and decide whether they were justifiable.
The fairness rating scale goes from 0 – completely unjustifiable to 10 – perfectly within reason
Roberto Di Matteo – sacked by Chelsea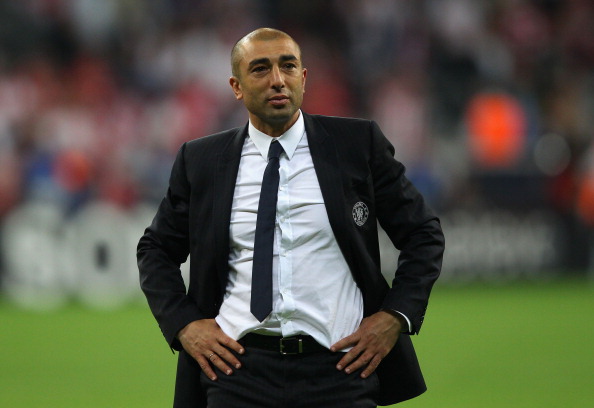 Why sacked? Despite winning Chelsea's first ever Champions League last season Di Matteo was not Abramovich's first choice and was only given an unconvincing deal to stay on. After some dubious squad utilisation, the club became the first defending champions to crash out of the Champions League in the following year's group stage. They had also slipped out of contention to win the league and Abramovich made his move.
Press reaction: Scandal, disgrace, meddling foreign owner. Chelsea will never win anything if they keep sacking managers etc. etc.
Fans Reaction: Boo Rafa, Boo. Applauding on 16 minutes. Not cheering the team in order to focus on booing.
Fairness Rating: 9/10 – I was one of the few who agreed with this decision at the time. If Mario Gomez had brought his shooting boots with him Chelsea would have finished 7th and Champions League runner up last season on Di Matteo's watch.
Mark Hughes – sacked by QPR
Why sacked? QPR spent a load of money and were marooned at the bottom of the table putting in toothless performances.
Press Reaction: At last, reputation torpedoed.
Fans Reaction: Yay, Harry to the rescue!
Fairness Rating: 10/10 – and he was lucky to last as long as he did.
Nigel Adkins – sacked by Southampton
Why sacked? The Saints were showing some promise after a mini blip that Adkins seemed to have righted.
Press Reaction: Scandal, disgrace, meddling foreign owner. The fans will riot!
Fans Reaction: Gutted to see Nigel leave the club, but we support the team whoever manages it.
Fairness Rating: 5/10 – he did spend decent money in fairness to the board and they felt Pochettino had the technical expertise to establish the club moving forwards. But still, could that not have waited until the summer?

Brian McDermott – sacked by Reading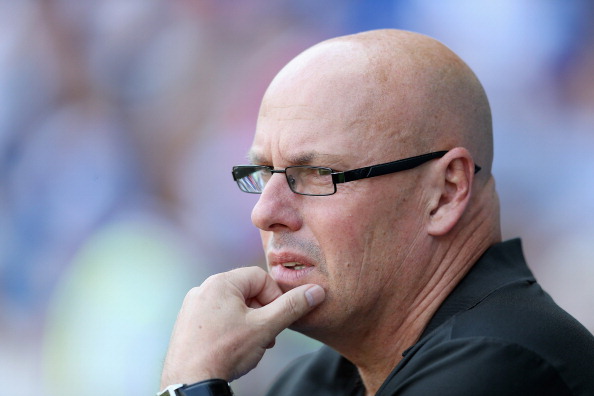 Why sacked? Reading cut adrift in the relegation zone after some inept recent performances.
Press Reaction: Scandal, disgrace, meddling foreign owner.
Fans Reaction: Sigh…that's us down then.
Fairness Rating: 0/10 – Who is going to do better? Why now? With no replacement ready unlike the above?! The fans reaction is right.
Michael Appleton – sacked by Blackburn
Why sacked? The owners chickened out after seeing their team plunge down the league like poultry in to a deep fat frier. (Sorry, how can you resist?)
Press Reaction: Scandal, disgrace, meddling foreign owner.
Fan Reaction: Well, I might win the 'Who will be the next manager of Blackburn' pool at work this time.
Fairness Rating: 10/10 – why don't we ask Blackpool fans what they think of this? Having spent just two months at the Tangerines he had his head turned by Blackburn in what was an impossible to understand move. If such managerial luminaries as Steve Kean and Henning Berg can't crack Blackburn, surely a man with a 20% win record can, right? Nope.
Stale Solbakken – sacked by Wolves
Why sacked? Fresh out the Premier League, Wolves weren't expecting the mid-table malaise they found themselves in.
Press Reaction: Well, these foreign managers don't know the Champiohsip you see.
Fans Reaction: You left Terry Connor in but sack Solbakken?
Fairness Rating: 0/10 – You sell your best players, don't replace them, ask your manager to get the team playing football in a new league and it doesn't see you racing away with the title. They've only got worse since too.
These are the upper echelons of the league ladder and the moves are about 50/50 in terms of fairness. Dig down to League One and Two and it's a similar pattern. If the club gets worse on your watch then you will have questions to answer. Of course, no one wants to see unfair sackings and it's not great for the game's image. Mind you, if a good enough offer comes up there have been plenty of managers willing to jump ship.
Ian Holloway, Dougie Freedman, Michael Appleton (twice), Dean Saunders and Mark Robbins have left clubs with good playing staff to go elsewhere. Mostly the moves have been sideways or in Freedman's case, rather backwards.
They can't have it both ways. Sure there have been unfair sackings but how about when they move clubs themselves. Is loyalty not a two-way street?