How important is Kevin Strootman for Manchester United?
4.19K //
26 Mar 2013, 19:43 IST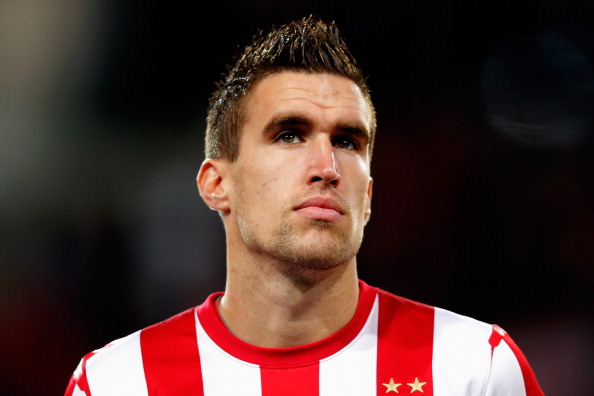 As every football clubs needs a traditional holding midfielder, so does Manchester United require one presently. And the player who can be the answer for Manchester United's midfield problems would be none other than the Dutch captain Kevin Strootman.
Strootman, who currently plays for PSV Eindhoven is one of the greatest European assets and a holding central midfielder. He is already compared with the legendary midfielder of Manchester United and the former captain, Roy Keane.
What Strootman can deliver to Manchester United is that he can fill the big hole in the central midfield which Manchester United is lacking at the moment. He can also hold command at the central midfield place. With Scholes set to retire once again, Anderson looks to be on his way out of the Theatre of Dreams and Fletcher is out with his health issues. Strootman can be the right player at the right time for Manchester United to fill in that gap.
Michael Carrick has been in an outstanding form this season with great vision and his passes are amazing. Carrick is the man behind Van Persie's great start at Manchester United. Carrick is not only good with his passes but he is also good at interceptions and links  up well with defenders. But the major drawback of Carrick is that he lacks goals when compared to the likes of Lampard and Gerrard.
With Strootman physically strong and playing in natural position as a defensive/holding midfielder, he will not only lift Manchester United's midfield but he will get goals too. His record at the Dutch Eredivisie is 6 goals scored in 12 games.
Manchester United have been scoring goals this season, but mainly from strikers.
Manchester United midfield statistics (goals scored across all competitions):
Paul Scholes – 1 goal
Darren Fletcher – 1 goal
Michael Carrick – 1 goal
Tom Cleverley – 3 goals
Anderson – 2 goals
Shinji Kagawa – 5 goals
These statistics show that the goals for Manchester United from the midfield department are very poor.
Also, Strootman at the age of 23 years, has shouldered the captain's responsibility of the Dutch National team in absence of Schneider. With the command Roy Keane had during his Manchester United days, I think Strootman can become the next Roy Keane of Manchester United and will remove the problems of the midfield.
Strootman and Cleverley can lift Manchester United's midfield to great heights. With both of them young and of similar age and physically strong, they have what it takes to revitalise the central midfield.
The only problem for Strootman would be the competition in the English Premier League which he will face. As we know, EPL is one the toughest leagues in the world, with clubs like Arsenal, Chelsea, Manchester City, Liverpool and Tottenham Hotspur. It might take a season for Strootman to adapt the English league. And also if he does not get injured, which will further drop his progress.
Can Strootman be the answer to Manchester United's midfield problems? I definitely think he can be the missing link for Manchester United and can go on to be the next Roy Keane. Kevin Strootman is also a box-to-box midfielder which also is beneficial for Manchester United.