How Juventus leveled up from Serie A champions to European contenders under Massimiliano Allegri
2.31K //
23 May 2015, 12:29 IST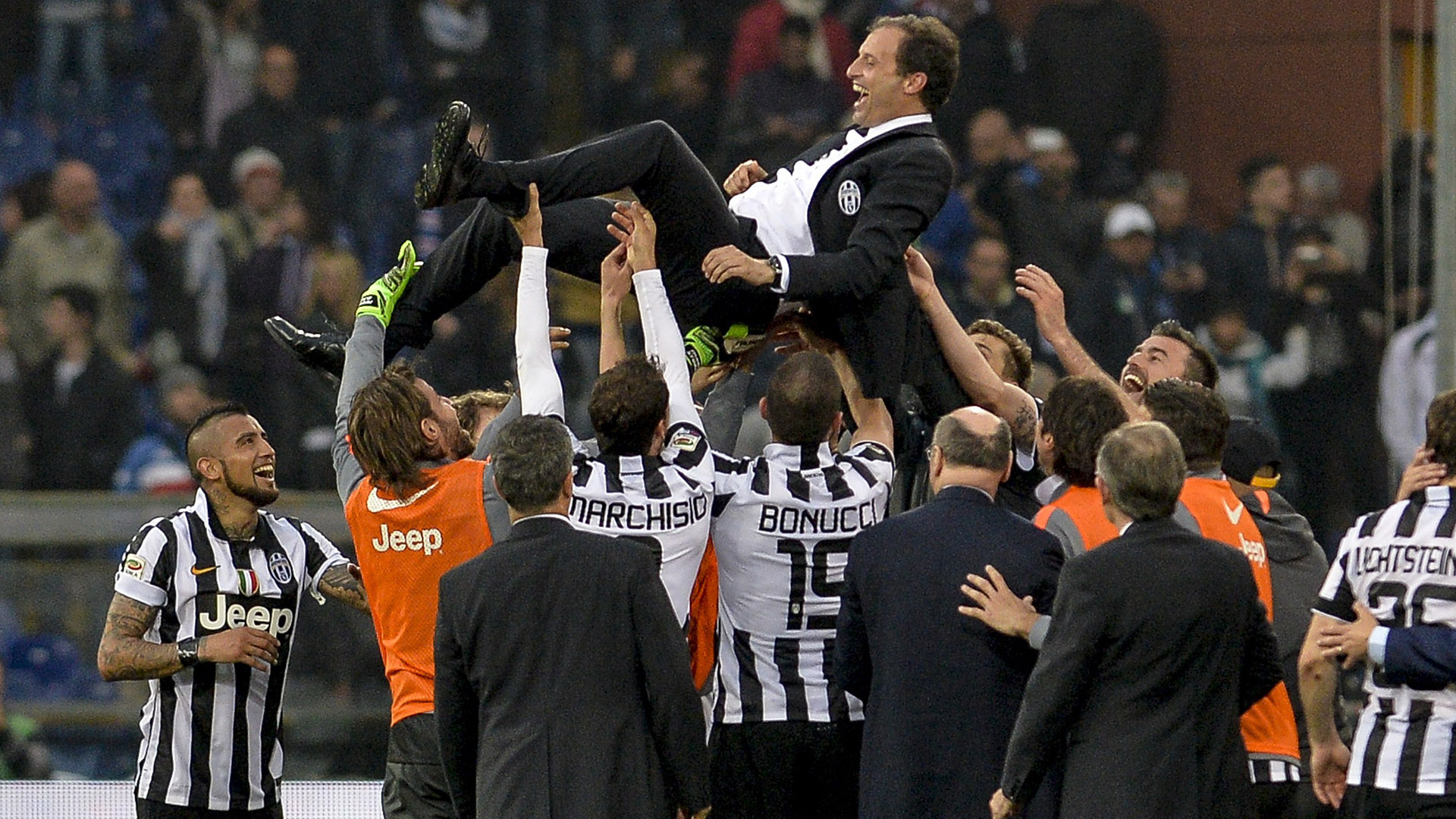 "Stiamo andando a Berlino," chanted the Juventus fans in the small away section at the Santiago Bernabéu. We're going to Berlin.
The aggregate score over two legs of a thrilling Champions league semi-final read Juventus 3-2 Real Madrid. The last time a bunch of ecstatic Italians had sung that, La Nazionale had just beaten Germany (in arguably the greatest World Cup match of this millennium) to seal their place in the 2006 World Cup final. Back then though, despite the unassailable high of seeing their national team win the World Cup, some Italians weren't as happy as one would have expected.
They – the denizens of Turin – were in fact having something of an existential crisis. The infamous Calciopoli scandal had engulfed Serie A and would see their beloved Juventus stripped of two Scudetti and – even worse – their first division status. For the first time in 107 years, Juventus FC would have to play their football in Serie B.
This time, the men and women from La città della Mole sang without the slightest twinge of sadness. They had stayed loyal to their club through the relegation and the tough years post that, as had several players – including current club captain and cult hero Gianluigi Buffon, and his two deputies Giorgio Chiellini and Claudio Marchisio – and they had seen their loyalty rewarded handsomely; the past four years had seen them win four Scudetti - the last one sealed just a few days before the trip to Madrid.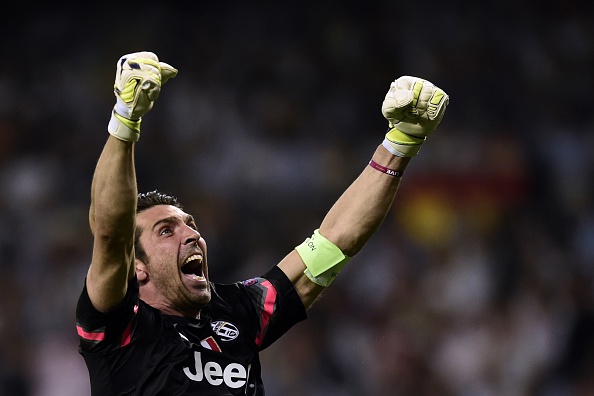 There still, however, remained one sharp pang in their hearts – European glory. Juve had continued to struggle in the Champions League and were too often shrugged aside like minnows from an Eastern European backwater. The days when a visit to Turin (or a visit from her famous team) was a fearsome prospect, seemed like a distant memory.
All that changed that night in Madrid. For the first time in 12 years, Juventus were going to play for the greatest prize European football has to offer, and back in Madrid, the fans were revelling in it; their love and respect for Massimiliano Allegri – the man who had taken them to the Promised Land – quite plainly evident.
And to think that it was only nine months ago that these very fans had greeted their new manager with eggs, spit and even kicks when he first drove down to take office at the magnificent new Juventus stadium.
Replacing the irreplaceable Antonio Conte
After the humiliation of relegation, it had been Antonio Conte – a club legend in his playing days – who had grabbed Juve by the scruff of their necks and firmly placed their backsides on the top of the Serie A table. The former captain, using his famous 5-3-2/3-5-2 formation, utterly manhandled anything and everything the Italian Serie A threw at him.
Three years in charge – three emphatic, utterly dominant Scudetti delivered by their prodigal son. That's the stuff fairy tales are made of.
It was always going to be difficult for Andrea Agnelli – the enigmatic scion of the famous Agnelli industrial family and president of Juventus FC – to find a replacement, but Conte did him no favours, announcing his resignation on the day training began for the current season. Despite how desperate Agnelli's situation was, it was still a surprise to many when he decided to hand Massimiliano Allegri the unenviable task of being the follow-up act to Antonio Conte.
Well, "surprise" was mildly putting it.
Not only was Allegri a former coach of rivals AC Milan, he had become public enemy no. 1 in Bianconeri eyes with his contnued allegations that Juve's sucesses were helped by favouritism shown by the authorities. Even if they were to be magnanimous enough to overlook that hugely un-overlook-able fact, the point still remained that Allegri had been sacked by a thoroughly under-performing Milan for (what was in the most people's eyes' was) sheer incompetence.
This was a man who had been out of a job for over seven months, and now, suddenly, he was good enough to coach the best team in the country? The Bianconeri faithful simply couldn't understand it – they were unhappy, and they showed it.
The evolution of Juventus – the Max Allegri way
In the three years he was there, Conte's Juventus had played in a near unchanged 3-5-2/5-3-2 formation – regardless of personnel and opposition, the formation and the tactics rarely varied – a high pressing, possession based game built on the width of the full backs, the almost stereotypical solidity of the central defenders and the unmatched skill of the midfield. This worked wonders in Italy – allowing Juve to boss games with ease – but in Europe, against faster and often fitter opposition, they faltered.
When Allegri came in, he didn't touch the formation or the composition of the squad – with the exception of Alvaro Morata, Patrice Evra, and a few other squad players. For most of the first half of the season, they lined up in their now traditional 3-5-2. Most observers saw this as proof of Allegri's incompetence. He wasn't changing anything, just doing what Conte had done!
Allegri's response was rather simple – look at the points table. Juventus had kept on winning, and the manager had seen no need to fix something that wasn't broken.
Besides, given the ludicrously short time he got to spend with his players in pre-season, he didn't want to take any chances of upsetting the balance of a champion side by thrusting upon them unfamiliar new ideas. Still, there were subtle changes afoot – the keener observers noted that the players were being given greater freedom to express themselves, and more visibly, the team was becoming more flexible and adaptable as the season progressed.
This comfortable, gradual progression was given a massive push forward by that old catalyst of change – Europe.
The great change: 5-3-2 to 4-3-2-1
Struggling in a group stage match against Olympiakos – trailing 2-1 in Turin, after having already lost to the Greek champions in Piraeus, and staring another embarrassing group stage exit in the face – Allegri decided to switch the formation to 4-3-1-2. It worked, and Juve ran out 3-2 winners.
In addition to opening up the midfield, it freed up arguably the deadliest player in the Serie A – Carlos Tevez. The little Argentine, given the freedom of the park in the new formation, was soon at his bustling, power-packed, unstoppable best.
Tevez hadn't enjoyed this freedom in Conte's earlier, more rigid, formation – and the difference has been felt by many an opposition defence this season. In Europe especially, Allegri has used Tevez, and the partnership he has developed with Alvaro Morata to great effect – at times completely transforming the way Juventus play.
Where once they would press high and press constantly, they now sit back and soak pressure – drawing their opponents out before slipping in quick balls to the striking duo. It has worked to perfection – and never more so than against Real Madrid, where their own academy graduate and Galactico-obsessed-Florentino-Perez-reject Morata seized on opportunities made by moves that were crafted by the tactical genius of Max Allegri.
The making of an immortal legend?
Conte's Juventus played with their hearts – all out, all the time – and this made them all too predictable in Europe. They sometimes got tired too quickly; sometimes they simply ran out of ideas. That doesn't happen with Allegri's Juve.
His team is a throwback to the grand old days of Serie A, where tactical ingenuity and flexibility made the Italian teams the ones everyone hated, and feared, playing. Depending on the need of the hour, Juve's willingness and comfort in switching from 4-3-1-2 to a flatter 4-4-2 or a 5-3-2 (along with it, switching from possession-based to counter-attacking football or vice-versa) has seen them do remarkably well not just in Italy, but Europe too.
This past month has just shown us exactly how flexible the Italian champions have become. They clinched the league playing 4-3-1-2 against Sampdoria, booked the Champions League final playing 4-3-1-2 for the majority of the game before switching to 5-3-2 against Real Madrid and, just this past week, beat Lazio playing their good ol' 5-3-2 to win the Coppa Italia.
Allegri has already written himself into the Grand Old Lady's record books. Winning a first domestic double in twenty years – only the third ever double in the club's history – tends to do that. But, come June 6, he has the chance to make himself immortal.
Barcelona beckon, Berlin beckons. An unprecedented, historic, treble beckons. Juventus and Massimiliano Allegri can't wait.
"Stiamo andando a Berlino!"