How sustainable is Atletico Madrid's success - with and without Diego Simeone?
1.79K //
03 Mar 2015, 10:49 IST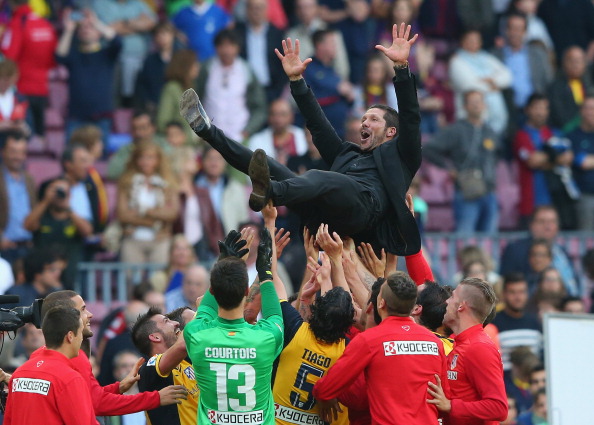 They have shocked the whole of Europe over the past 2 seasons to break up the Clasico monopoly and become a force in Europe. However despite gaining mass recognition, they are not a wealthy club and you would wonder if they could keep up the current level of performances if Diego Simeone departed. Are they sustainable as a top club?
It has been a real fairy tale story. A mid-table club at the very top of their game, without investment or weakening of rivals. Atletico's success has simply been based on hard work, commitment and coaching of the highest quality. The man to instil all this was the charismatic Simeone. A club legend and at the time of appointment, relatively untested as a manager. The club had been unstable but almost instantaneously, the Argentinian improved the club's fortunes.
An unbelievable few years have followed since. He secured the Europa League title at the end of his first season. The following season provided more silverware – winning the UEFA Super Cup v Chelsea and the Copa Del Rey against deadly rivals, Real Madrid. However, 2013/14 would be the campaign in which Atletico would join the elite. They were crowned champions of Spain, in one of the modern era's greatest feats. Breaking the Clasico duopoly having spent so little, was nothing short of spectacular. They were also seconds away from reigning Europe but eventually Real came out on top in Lisbon.
This season they have continued to punch above their weight. Beating Real Madrid to win the Spanish Super Cup and stand a fighting chance of defending their La Liga title. A 4-0 win over Los Blancos last weekend, secured a double over the champions of Europe. These are heady times for the formerly inferior side in the capital. The poor relation now seems to run the roost in the city.
However, Simeone has already expressed ambitions to manage elsewhere one day and that could well come within the next few seasons. This man has almost single-handedly built this team into a formidable force, so if he leaves could they stay anywhere near their current level? It's a worrying thought for the club's fans and you wonder if a host of key players could follow their charismatic manager out of the club.
Also, Barcelona and Real Madrid are institutions. They will always have the money needed to win titles. Atletico don't have any big investor and despite spending large sums of money recently, can't compete with the before mentioned super powers financially. If Simeone leaves and with it the mentality of this currently great side, they have nothing to fall back on. They are punching above their weight and that means that if they sink back to where they 'should be', then they could return to where they were before.
However, funds are improving and perhaps Simeone could keep the new 'Atletico way' instilled in the club, even if he departs. The club's board could maintain his philosophy and find coaches able to replicate his style. The magic may be in the man himself, but you never know.
They could have found the formula for success and could keep it going for years to come. Business investments like the purchase of Indian Super League side, Atletico De Kolkata, have seen the club make increased sums of money and crack into the Asian market.
The current crop of players have impressed in the capital and will have large transfer fees placed around their necks, one would imagine. Reinvesting the money is an absolute necessity. Sell for vast sums, spend the money on worthy replacements and repeat the cycle. It sounds simple, but it really isn't though.
What will become of Atletico will be seen in the next few years. For now we can only speculate but I would suggest that they won't quite have the sustainability to challenge the league's best on a regular basis. Although they could well ensure that these last few years haven't just been one magical era as was the case in the late 90's. The money in modern football will hopefully me that won't be the case. However, let's just enjoy this 21st century miracle for one while it lasts.