Manchester United are scheduled to take on table-toppers Arsenal at the Emirates Stadium in this weekend's most anticipated Premier League fixture. Ahead of the encounter, Red Devils goalkeeper David de Gea has highlighted the unfair advantage the Gunners have over his side.
Manchester United were back in action in the English top flight on Wednesday as they traveled to Crystal Palace. Unfortunately, the Red Devils could only settle for a 1-1 draw. Their key player Casemiro also picked up his fifth yellow card in the league this season, ruling him out of action ahead of the weekend.
Arsenal, meanwhile, had a whole week to rest as they had no games to play in midweek. This means they'll be the fresher side when the two clubs clash in London at the weekend. This, according to David de Gea, is an unfair advantage to Mikel Arteta's men.
"One of our best players cannot play one of the best teams," the Spaniard said in his post-match interview, as quoted by Metro.
"I don't understand why we had to play today and they didn't, that could make the difference on Sunday. He is a big loss for us."
David de Gea also commented on his performance in the Crystal Palace clash. The goalkeeper was pleased with the big save in the first half of the game but disappointed that his side couldn't secure all three points.
He said:
"Second half from the beginning we lost easy balls, not tempo in the game and lost control of the game. They started to create chances, scored a great goal. Two points lost today."
"I was pleased with my save in the first half and I thought it was over me so I just touched it with my fingers and then we scored a few minutes later so it was good. The feeling at the end was not so good because we didn't win," the Spaniard added.
David de Gea has made 26 appearances for Manchester United across all competitions so far this season, recording 12 clean sheets. The Spaniard is expected to be in goal when the Red Devils face Arsenal on Sunday.
Highlighting Manchester United and Arsenal's last five results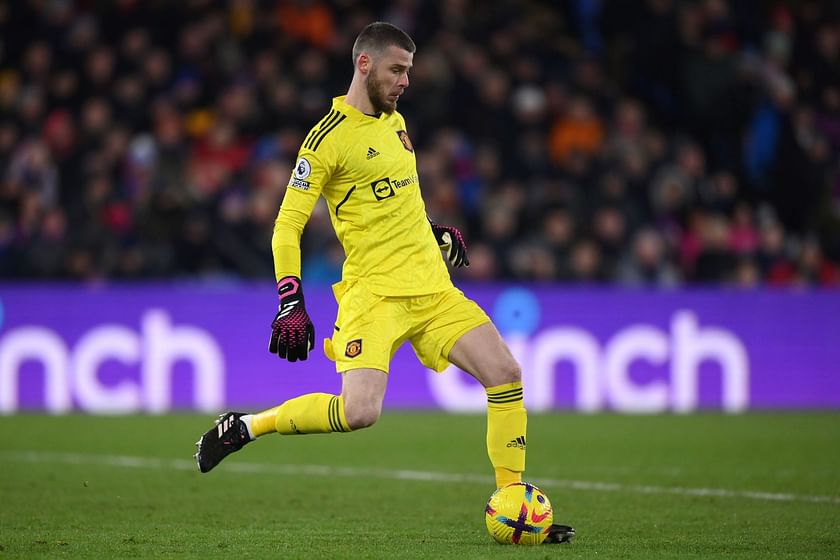 Following Wednesday's result, Manchester United now have four wins and one draw to their name in their last five games across all fronts. The Red Devils defeated the likes of Bournemouth, Everton, Charlton and Manchester City before playing a 1-1 draw with Crystal Palace.
Similarly, Arsenal have bagged four victories in their last five games in all competitions. They defeated Tottenham Hotspur, Oxford United, Brighton and West Ham and played out a goalless draw with Newcastle United.
It is worth noting that the Red Devils are the only team who have gotten the better of Mikel Arteta's men in the English top flight so far this season. Will things pan out differently this weekend?
Paul Merson predicts Man City vs Liverpool and other Premier League GW 29 fixtures! Click here
Edited by Sankalp Srivastava