I-League U-19: JCT are the Champions
639 //
26 Jun 2011, 00:25 IST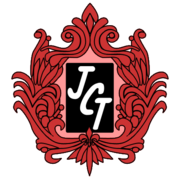 There is good news for JCT after they disbanded their senior as the JCT Football Academy won the title of Under-19 I-League champions after drawing goalless their final league match against the juniors of East Bengal Club.
Both teams went into the game with two wins out of two and their last league game was a de-facto final with JCT having the advantage of a better goal difference against their Kolkata rivals, while East Bengal had the advantage of playing at home at their Maidan ground.
In difficult conditions due to heavy rains in Kolkata over the last few days JCT took a defensive approach, while East Bengal didn't press as much as they needed to win the game through they did have numerous good chances, but where wasteful infront of goal.
Giving credit to the boys, JCT Football Academy coach Jagir Singh said they have proved a point in times of adversity.
"I will request (JCT boss) Samir Thapar to at least look after the boys as they have shown that they are capable to go further. JCT can still win despite the shocking news of the seniors side. We are really happy," he said.
"The disbanding news was shocking. But I just hope that the success by the boys open a new vista for revival of the senior side of JCT," added Singh.
The Final Four of the Under-19 tournament for I-League sides was played from June 21 to 25 in Kolkata. The preliminary group stage saw 15 Under-19 teams in action amongst them 13 I-League sides and last years relegated Sporting Clube de Goa and Shillong Lajong FC with the Indian Arrows going unrepresented.
Final Round Standings & Results
#- Team —————— P W-D-L GF-GA DIF PTS
1. JCT Football Academy — 3 2-1-0 06-01 +05 07
2. East Bengal Club —— 3 2-1-0 06-03 +03 07
3. Mumbai FC ————- 3 1-0-2 05-07 -02 03
4. Churchill Brothers SC – 3 0-0-3 04-10 -06 00
21-Jun-2011: East Bengal Club 2-0 Mumbai FC
21-Jun-2011: Churchill Brothers SC 0-2 JCT
23-Jun-2011: East Bengal Club 4-3 Churchill Brothers SC
23-Jun-2011: Mumbai FC 1-4 JCT
25-Jun-2011: East Bengal Club 0-0 JCT
25-Jun-2011: Churchill Brothers SC 1-4 Mumbai FC