I was made to warm toilet seats at the start of my career in Chelsea: John Terry
2.55K //
27 Mar 2015, 15:23 IST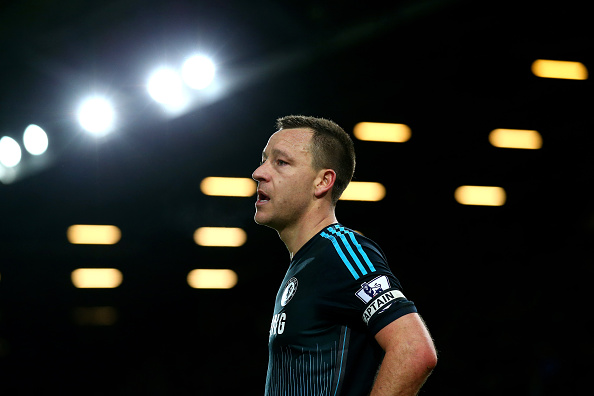 Chelsea captain John Terry has revealed that he was made to warm up toilet seats during the early part of his career at Stamford Bridge, when Dennis Wise was the captain of the Blues. The 34-year-old defender was signed by the club from its academy as an 18-year-old in the summer of 1998 and made his debut for the Blues against Aston Villa, in the League Cup that year, coming in as a substitute.
He was appointed captain of the side, when Jose Mourinho took over the reins of the club in 2004 and led them to 3 Premier League, 4 FA Cups and 1 Champions League title so far.
"I'd do anything for them. I'd make their teas and coffees, even silly things like sit on the toilet to make the seat warm for them in the cold winter days at the training ground. It's bizarre when you think about it but that was part of growing up," Terry revealed to Chelsea Pitch Owners.
Hoped that Wise would score to earn a few bucks: Terry
He further said that Wise would give him a tip of £25, every time the midfielder scored a goal with the boots that he cleaned and hence would secretly hope he hit the back of the net when he was on the field.
"I used to clean his boots and he wanted them perfect so I took really good care of them. Every now and then he gave me a little bonus. Every time he scored I was on £25, which was half my wages at the time! I used to be praying we'd get a penalty or he'd score," he said.
The former England International added that he even tried to tackle a few senior players when he was on the field to catch people attention, but that, expectedly didn't go down with them.
"I would go in and win tackles against first team players, and I remember at the time people were going, "Ooh, you can't do that".
"Sometimes, the foreign guys especially, didn't like it. Dan Petrescu, once, he got me round the throat, and said "What do you think you're doing?!"," Terry said.
Despite being treated badly, though, Terry said that Wise provided with him the space to express his ideas to him.
"The first one over, to back me up, was Wisey: "If you've got something to say, you say it to me, not the younger players." Me and Dan laugh about it now.," he added.