Indian Football: Clubs Refuse to Release Players for Indian Arrows
814 //
11 Jul 2011, 13:58 IST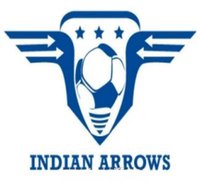 Praful Patel, President of AIFF on Sunday stated that, Indian Arrows players who were on lien from different clubs be release for another year to carry on with the developmental work and prepare the boys for 2018 World Cup Qualifiers.
Following the takeover of the Indian Arrows by the Pailan World group, Praful Patel said "I would request all the clubs to release the players for Indian Arrows because we cannot order them to do it. Releasing players for Indian Arrows is like contributing for a national clause. We have seen the fruits of the hard work behind Indian Arrows."
"We shall soon start a dialogue with the clubs regarding the same issue. If the market needs us to pay a transfer fee we can think about it," said Patel.
Ten of the boys comprising the core team of Indian Arrows which includes Jeje Lalpekhlua (Pune FC), Jewel Raja, Tirthankar Sarkar, Jagtar Singh (Mohun Bagan), Lalrindika Ralte (Churchill Brothers SC), Raju Gaikwad, Abhishek Das, Gurpreet Singh, Milan Singh and Subodh Kumar (East Bengal), were release by their respective clubs last year to play for the developmental side after Patel requested them.
However with one year over, the clubs want their players back and refused to release their players any further because they have incorporated them in their scheme of things. "How can it be possible? The contract of the players is still valid. How can we release this year as we made our team including that players in our roster. This is very bad from the AIFF" said one of the clubs associates.
"We expected and were rest assured that they will be with us for this year also. How can AIFF expect us to release them? We will not accept it," said Santosh Bhattacharya, East Bengal's football secretary.
Meanwhile Mohun Bagan slams AIFF for making the request through Media though Patel had stated that AIFF would individually request the clubs for the release of the players. "They can never declare what they are going to do. They should have spoken to the clubs first. Rest assured that these players will be in our team. For the first year, the players served the country but we thought that they are in the service of the Indian team so we kept quiet."
Moreover Praful Patel also made it clear that Indian Arrows will not be relegated as it is a different project and will have to be looked upon in a different manner. "We have made it very clear that it's a developmental project. So there is no question of looking at Indian Arrows like rest of the clubs," he mentioned.