Inter not to force Sneijder, says Moratti
714 //
03 Dec 2012, 14:31 IST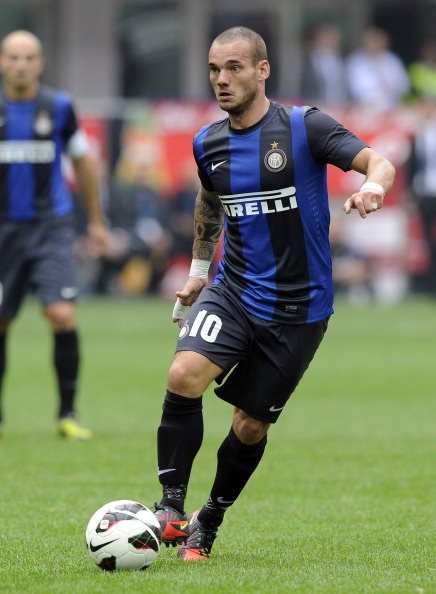 Milan, Dec 3 (IANS): Inter president Massimo Moratti has insisted that he in no way "wants to force" Wesley Sneijder into signing a new contract, so the Dutch midfielder could possibly be released on a free transfer.
The Nerazzurri have made it clear they do not intend to keep paying the Dutchman's six million euros per season as wage, reports Xinhua.
The club announced Sneijder would not play until he had agreed to an extension that would reduce his pay but the player seems to have no intention of signing.
"Our rapport is not frosty as far as I am concerned," assured Moratti.
"There isn't a clear contrast in positions as we are trying to find a solution that suits both parties. We do not want to force anything on anyone. It is a situation that will be broken down only by common sense."
Reports are intensifying that rather than attempt a sale in January, Inter will offer to terminate the contract by mutual consent.