Is David Moyes-iah the real deal?
1.18K //
02 Mar 2013, 13:33 IST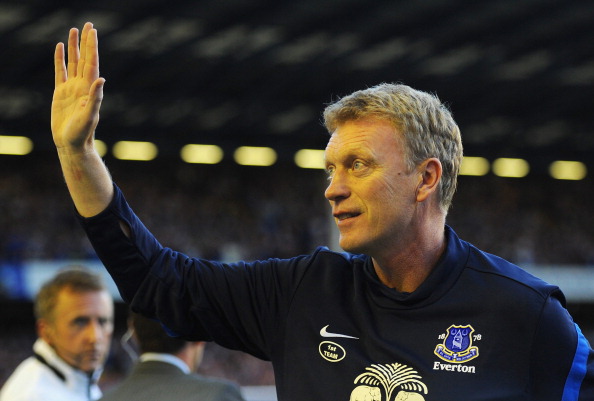 In the modern version of the beautiful game, where fatter pay-cheques fuel the real motivation of players and managers alike, you would be surprised to know a sweet and yet an uncanny little trivia. A certain Scotsman, who holds the reigns in the Blue half of Merseyside, holds a distinctive record. The third longest serving manager in the Premier League Era and the English Football league system overall is a man you might have missed recalling. He is none other than a man who, with his stony eyes and thoughtful face and focussed frowns, is the curent Everton boss, David Moyes.
Now in charge of the Toffees for over a decade and going strong in this current season, I don't really know why he is one of the most under rated managers in world football.
Since his advent in the Premier League in the summer of 2002, David Moyes had created a football legacy of his own in Merseyside, which is synonymous to what he had rightly said in his first Press Conference:
"I am from a city (Glasgow) that is not unlike Liverpool. I am joining the people's football club. The majority of people you meet on the street are Everton fans. It is a fantastic opportunity, something you dream about. I said 'yes' right away as it is such a big club."
A club with a great heritage, passionate and vociferous fans clubbed with one of the most hostile places in the Premier League now contemplate whether that very man, who has given them such memorable memories, would be in charge come next season. With the lush green pastures of Stamford Bridge calling and Moyes reluctant to extend his contract which expires this summer, it's testing times for the Goodison faithful.
I wonder sometimes where would Everton now stand only if Italian referee Peirlugi Collina had allowed Duncan Ferguson's goal to stand against Villareal in the qualifiers of the Champions League season in 2004-05 season. I bet it was a moment which no Everton fan would easily forget. What if Marcus Bent hadn't pulled the opponent's shirt following Mikel Arteta's corner from which Duncan Ferguson scored? What if it had missed Collina's sharp eyes? The infuriated and bewildered Everton faithful will perhaps never ever forgive the bald Italian. Had the goal stood, Everton would have been clear favourites to go through and as a result, would rake up UEFA's £20 million gift. But as they say, ifs always remain buts and maybes in football. Life is sometimes cruel, isn't it?
A manager who believes in his strengths to coach the team and plan attacks on the opposition on the training grounds itself speaks volumes of his immense caliber. Year after year, season after season, he had managed to keep Everton a top flight club, a difficult opposition to beat and a guaranteed challenger for European qualification. Despite very little financial assistance and a meager budget at his disposal, his tactical shrewdness in the transfer market has been nothing short of admirable. Be it the likes of Tim Howard, Mikel Arteta, Tim Cahill, Phil Neville, Leighton Baines, Leon Osman or Phil Jagielka, who were bought for throwaway prices or Nikica Jelavic, Maroune Fellaini who were captured for unbelievable bargains, Moyes's transfer dealings have been calculated and have made instant impacts. Very knowledgeable and utterly focussed, I bet you haven't heard even a bad joke against his name and that, in this world of social networking sites, in itself a big achievement and a bit rare. The only thing missing from his cabinet is a trophy he could be proud of to display.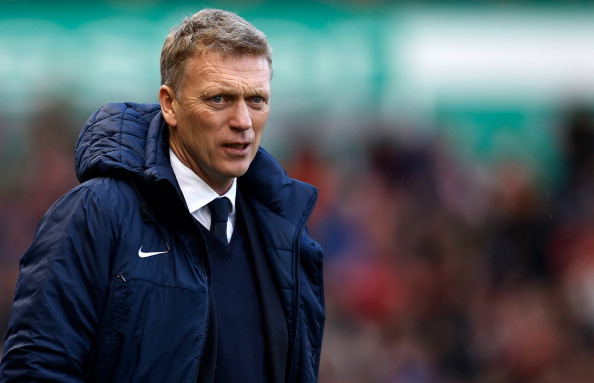 So what drives the three time League Manager's Association's manager of the year awardee? A brilliant manager who is always ready to learn and an astute follower of the man management art, his determination to succeed and willingness to push himself beyond the comfort zone has been nothing short of a spectacle since the day he has been in charge. He is a quick learner who is never intimated by the score at half time or shouts at his players when they make a mistake. He has always been a great believer in his coaching and being humble helps him a lot. Always willing to listen to his players, explaining his own philosophy on the training ground and chalking out new strategies on the drawing board has always been his own way of life.
He thinks a lot and maybe overdoes it but its very rare that he gets a big decision wrong. Remember when he agreed to sell Spanish sensation Mikel Arteta to Arsenal fully knowing the midfield will be plagued by a plethora of problems after his departure? Critics called it poor judgement, experts felt he was lost, but Moyes had done his homework. Jack Rodwell left too, for the fertile land of The Etihad but that has hardly diminished Everton's midfield. Instead, it was as if none had left and the centre of the park became even more the focal point of their buildup. Every player in the squad wants to be in the starting eleven and the way Moyes has been able to keep the squad together with heads in the right position is a perfect epitome of what discipline and sheer passion can lead to.
The Mr. Stability for Everton and the driving force behind their resurgence and impeccable form in recent times has worked wonders. But has he garnered enough? Has his modest achievements on such a meager budget really worthy of his high stock? Does being British help on winning accolades and feather caps from the media? Well, we have seen Harry Redknapp winning laurels from and being praised by the media but he has in fact won some silverware. Sadly, Moyes has nothing to show beside his name. Stability does garner the ingredients for great glories, but in eleven years, has Moyes even been close to win one? Even Fulham and Middlesborough have managed to reach cup finals on similar budgets, Swansea now have a crown, Bradford from the fourth tier have also reached the Carling Cup final. Well, can you call budget as the master card of every defeat or an ignominy in the hands of the opposition every time?
Yes, Everton are a side who have been tough to beat, but fans can expect one piece of silverware at least in eleven years of charge, can't they? Well, it's best to leave the question unanswered. He can't win the Premier League with Everton, he can't guarantee a Champions League Place and neither can he win a Domestic Cup, so isn't it safe to call him someone who enjoys the attention of the Media? Yes, being British certainly helps.
Well, having said that, Moyes could have worked wonders had he been presented with a Mancini Budget or a Ferguson backing. I had seen somewhere the Moyes has the lowest price per point for a club in the Premier League. That, by itself, is a huge achievement. But would he have even succeeded if he was in place of a certain Spaniard named Roberto Martinez who weaves his magic in saving Wigan the ignominy of relegation season after season? Could he have done a Laudrup at Swansea or a Brian McDermott at Reading or a Nigel Adkins at The Saints?
Yes, he has moved Everton from a mid table club to European Champion League spot contenders. But the scenario at Everton looks unlikely to change this summer unless there is a major overhaul or a grand takeover, which can furnish new currency at Moyes's disposal. It looks as if greener pastures will finally fuel his move away from the Blues of Merseyside. But questions remain. Will he risk himself of taking up the job at Chelsea come this summer fully aware of Roman Abrahimovic's reputation? Everton faithful, are you listening?