Is it finally time to say au revoir, Wenger?
1.40K //
02 Dec 2012, 00:40 IST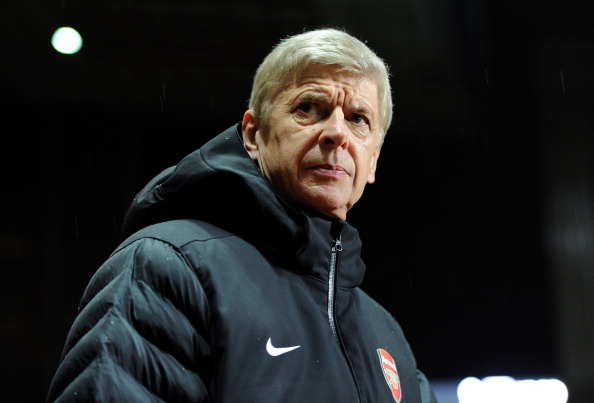 "Full Time at the Emirates, and it's a shocker. Swansea have shocked Emirates to the core. 2 goals in the last 2 minutes, it's Arsenal 0 Swansea City 2."
After Michu broke Arsenal fans' hearts, you could hear the boos at the Emirates and even some fans demanding Wenger out. So calming down a nervous breakdown, I as an Arsenal fan, analyse if their demands are just.
A draw against Aston Villa and Everton each and now a loss against Swansea. What an Arsenal fan would have taken to be at least 7 easy points out of the 9 on offer, turned out to be a measly 2. Arsenal are languishing in 10th position, with Champions League Qualification seeming to be a Herculean task. With no major trophy in 7 years, is it finally time to ask the dreaded question – "Does Arsenal need a new manager?"
Well, we can all see that he is doing all the hard work he can, but Arsene Wenger is failing time and again to deliver more than Champions league football. He does want to leave the club on a positive note and we surely don't want him to be shown the door. But Arsenal are certainly now at a crossroad. Champions League comfort is only illusionary, as the tough task of the top 16 is yet to come. Arsene Wenger is acting increasingly stubborn. This stubbornness has won him titles earlier, but now it is simply failing. Theo Walcott not being given a central striker position though he has shown excellent flair, overconfidence in Gervinho is just another example of Wenger's stubbornness.
Arsenal are playing lacklustre and aimless by the day. And it's not like Wenger was not given any money to spend. He has loosened his purse strings, recruiting Giroud, Podolski and Cazorla. While they have been effective, none of them has been a deadly blow for the opposition.
So if Wenger is sacked, what will a new manager bring at Arsenal?
- New playing style .
- New Formation. Arsene has stuck to a lone striker, maybe a new formation might help.
- A new belief. The Most important factor for me.
But do we just sack the manager who oversaw the club over so many years – the move to the Emirates, an unbeatable season, etc. I think it would be completely unfair to say it was only his fault that Arsenal haven't won a trophy is such a long time. The Arsenal Board's failure to retain important players and sudden injuries have piled up his problems.
It's true, the current squad needs strengthening, and Wenger has been promised a significant amount in the current January transfer window, as high as £50 million if reports are to be believed.
So my thought is – Let Arsene Wenger have his last chance. He deserves it. Let this season be his acid test. We must respect him before we begin to shout "Wenger out". But if he fails, he should certainly part ways with Arsenal.
While my thoughts will echo those of a few fans, they will frustrate others.
Remember. In Arsene We Trust.