Is Mourinho the reason for Real Madrid's defeat to Malaga?
1.01K //
30 Dec 2012, 13:58 IST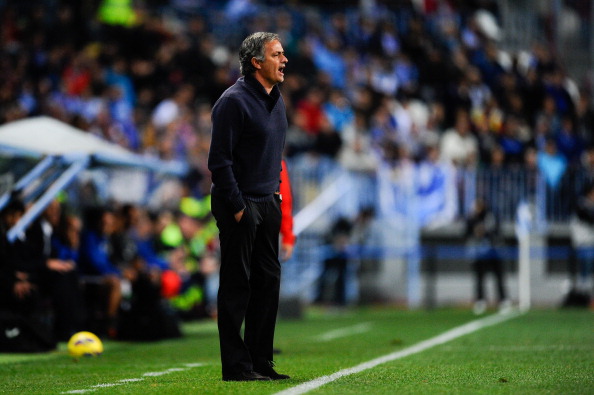 It's high time for Real Madrid now to come back in form, especially with rumours that Jose Mourinho may leave Santiago Bernabeu. After the defeat to Malaga 3-2, Real Madrid has become the centre of attraction in La Liga, with the important characters being Jose Mourinho and Iker Casillas, who was benched for the whole match. It seems that Mourinho has again created some rift between himself and Casillas. Replacing Casillas by Antonio Adan was not appreciated by the Madrid fans as all know that the world's best goalkeeper is no one but 'Saint Iker'.
After 29 years, Malaga became successful in beating Real Madrid on their home ground. It may be a great festive season for Malaga but not for Real Madrid. Other team mates like Sergio Ramos and Pepe were shocked after knowing the coach's decision to bench Casillas, and it was a big jolt for Casillas himself. But after the match, Casillas was seen saying that they should 'respect' the 'Special One"s decision. Mourinho did a great mistake by benching Casillas as Madrid's form is already poor. He, after the match, defended his decision by saying that Adan is currently in good form than Casillas. But it does not seem so. As it is for the first time this season as Real Madrid has conceded three goals.
The recent news says that the team wants Jose Mourinho to leave Santiago Bernabeu. But Mourinho himself has no intention of doing so. It is still time for Mourinho to learn from his mistake and bring Casillas back in the squad. If not, then he must be ready to see his team losing the coming matches.
All football fans, pundits and enthusiasts know about the rifts of Mourinho with his team in his previous clubs, and the most famous one was with none other than Italian striker Mario Ballotelli, when he was in-charge of Inter Milan.
In Mourinho's words, he offers a so called 'severe punishment' to players who don't listen to him or don't perform well. But, defeat to Malaga is the punishment for him. It is a message for him not to replace Casillas with second number keeper Adan.
It's now a big question in every Madridistas'  heart whether Mou will bring Casillas back in the team or not.
Let's hope for the best!!