James Milner: Mario Balotelli 'behaved like an over-active 12-year-old boy at City'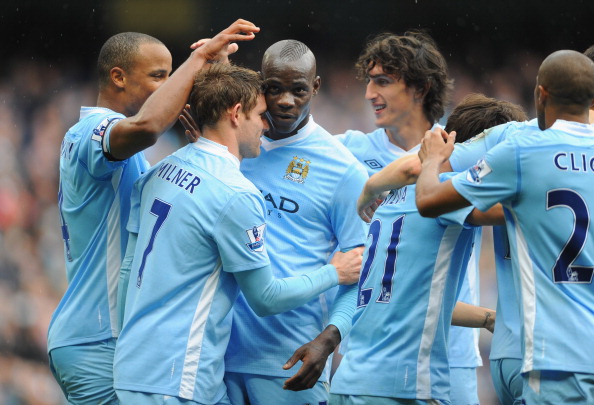 Mario Balotelli's former team-mate at Manchester city, James Milner, revealed some of the incidents of the controversial forward's action-packed stay in the blue half of Manchester, but admitted that he missed him.
James Milner says that the experience of having Mario Balotelli at Eastlands was like having a child in the dressing-room.
Eccentric striker Balotelli was sold during the January transfer window to AC Milan for sum of £22 million after two-and-a-half chaotic years at Manchester City.
Milner said he was sad to see Balotelli leave the defending Premier League champions, but admits that the forward could be hard to work with at times with all his antics.
Milner, in an interview with Mirror, expressed his opinion on Mario Balotelli:"I do miss him, actually,"
"He was crazy, he liked to be the centre of attention and it was like having a 12-year-old in the dressing-room at times.
"But he was a good guy, he was harmless and I hope he does well in Milan. He's got ability and hopefully he can prove it over in Italy.
"You'd get those days where you'd think 'Mario. Not today. Leave it out', but it was very hard to hate him, despite the crazy things he did.
"At times Mario would step out of line and one of the lads would tell him. If he ever did that, it would go off, but half-an-hour later he would come in and apologise.
"You had to keep him busy. We did a Christmas event for some children at the ground and Mario had to wait about half-an-hour to do his bit.
"We were thinking 'what can we do with him? He's going to be an absolute nightmare.'
"He ended up sitting in on an interview with Joe Hart for 20 minutes, then someone gave him an iPad to play Angry Birds on.
"You had to keep him occupied until it was his turn to meet the kids, but once he did he was great with them."