James Perch – from expendable to indispensable
912 //
26 Sep 2012, 22:19 IST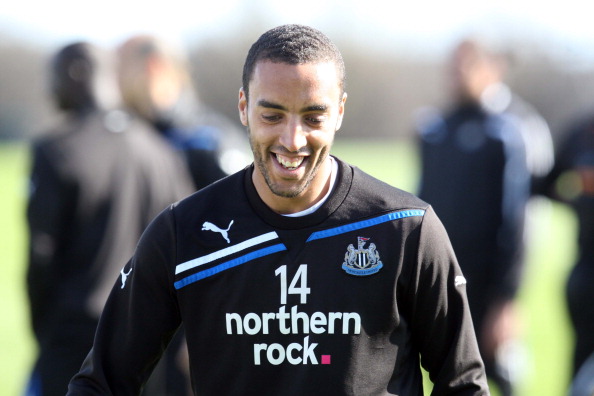 The Magpies were first linked with James Perch in January 2010 while still in the championship. The then Nottingham Forest manager described Newcastle's offer derisory and it was promptly rejected. That to some extent was expected as Forest had more than a decent chance of promotion and no one would like to lose one of their better players at that stage, especially to their competitors.
Uninhibited by the rejection, the Magpies made a fresh bid in the summer and after Forest had failed to win promotion, the bid (around £1 million) was accepted. It was reported in some quarters that Newcastle had quadrupled Perch's wages.
My first impression of James Perch was that he could be one of those hidden gems like Joleon Lescott, Phil Jagielka or Kyle Walker. However, those first impressions were soon changed when he became the first player ever to pick up five yellow cards in first few games. When Perch scored an own goal against Stoke City, many fans including me, were not at all enamored with him. To be honest, his performances during the season were not at all up to the mark.
Credit though should go where it's due, James Perch has come a long way since his early days on Tyneside and now is a firm favorite amongst all the Geordies. His biggest strengths are the fact that he can play anywhere across the back four and he can also play as a central midfielder. So essentially, he is three players in one. James also knows his limitations, he knows he is not the best and doesn't try to be one. His presence in the team allows a lot of flexibility to the team as he is comfortable in playing many positions. It allows Alan Pardew to change formation and personnel from time to time. This is something that Pardew has done in few of the recent games. It is the rise of players like James Perch that will allow Newcastle to go all out on all fronts that there are.
The rise of Perch is not exactly a fairy tale; you wouldn't buy any one if you expected that they will fail to make the grade. But given the fact he had such a poor start, the recovery and the journey has been remarkable. James is still a squad player at Newcastle but he is surely making his way up the pecking order. We could do with a few more like James.
In the end, I would also want to give credit to two people, firstly Colin Calderwood, who I think would have recommended Perch to the board, as he would have watched him at Forest while he was the boss there and obviously would have thought that he can make the grade. Secondly, Alan Pardew who's management style is bringing out best in Perch, after Hughton had seemingly failed to do so.
Great to see stories like this, offers hope to many footballers in lower leagues. It also proves the first impression is the last impression.