John Terry hails Chelsea's 'massive' Capital One Cup triumph as the first of many
Chelsea skipper John Terry believes the Blues were deserved winners of the Capital One Cup and thinks that this is the first of many trophies for the club.
News
02 Mar 2015, 17:51 IST
1.78K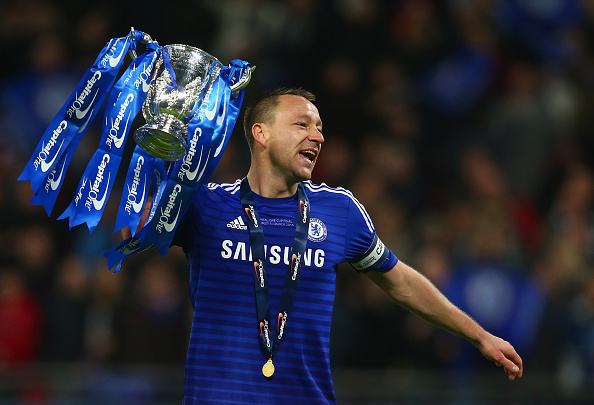 Chelsea captain John Terry believes that the Blues' massive Capital One Cup on Sunday can be the potential stepping stone for something much greater for the club. Terry scored the opener in the first half before a deflected Diego Costa shot in the second half saw Chelsea defeat Tottenham 2-0 to lift the cup.
It's Chelsea's first trophy since Jose Mourinho returned to the club in 2013 and Terry is hoping the victory will be a first of many for the current crop of players. Talking about the importance of the win, he told Sky Sports, "That's the first one, it's massive. It meant an awful lot to us (to win the League Cup) in 2004/05 in Jose's first year here."
"That (Sunday's win) could be the start of something special but we have to kick on and we have the league to focus on, but it's a great day and a great win today. The pressure was there before the game, obviously, but that's what cup finals do to you. I thought we played very well, handled the game very well and delighted with the win."
"I think it was fairly even first half, second half I thought we controlled it a little bit better and deserved winners."
Following the win, the Chelsea skipper posted a video of the team celebrating in the dressing room on his Instagram account: