Jose Mourinho apologises for questioning referee's decision during 3-0 win over Watford
1.99K //
05 Jan 2015, 15:58 IST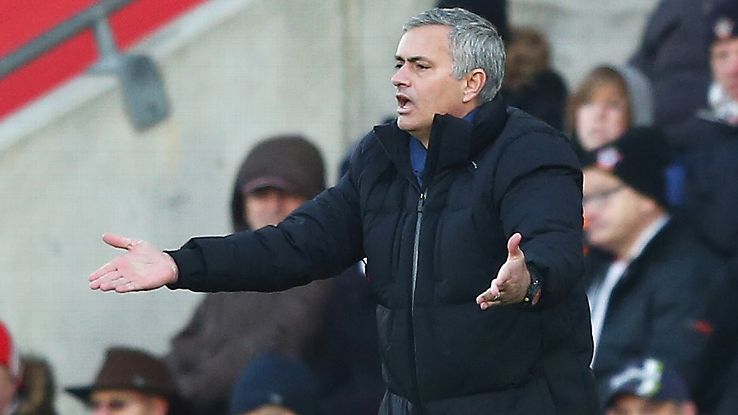 After Chelsea's game against Watford, manager Jose Mourinho got angry with Kevin Friend's decision to not give the Blues a penalty when defender Craig Cathcart handled the ball after blocking a shot from Diego Costa but the ball immediately went to Loic Remy after the intervention, Remy drilled home the second goal. Mourinho in an interview said, "I didn't think it was a penalty, It was a penalty."
In the same interview, Mourinho apologised for questioning Kevin Friend's decision. He agreed that he didn't understand what the referee's point was during the match. Kevin Friend later explained to Mourinho that he would have given a penalty if Remy missed and this led to Mourinho apologising.
"I want to apologise for my earlier comments in some television [interviews]. What the referee did was great refereeing. " Mourinho told in a news conference.
He further said "He (Kevin) saw that it was a penalty, he was going to give a penalty, but he saw the ball was going to Remy and he waited a couple of seconds. He told me that if Remy didn't control the ball well or the ball goes over the bar or the ball is lost, he would have given the penalty. I was complaining, but it was good refereeing by Kevin."
Chelsea broke the deadlock with the half-time arrival of William and Costa. Costa, Remy and Kurt Zouma scored in their 3-0 win over Watford as the Blues moved into the fourth round of the FA Cup.
Mourinho said, "I was worried at half-time because the game was always under control, but we weren't strong enough to score and when you don't score in these matches, there is a risk."
"We were always in control but the first half was a bit sad, so it was important for us to make changes and try to change the game. William and Diego did well. We had them on the bench because we knew it could be a risk and it was a risk. The first half was 0-0. I thought to win the game we needed to change some players and the system."